How to book movers during summer?
So, you've found your dream city and the dream property within it. This is fantastic news and an exciting new chapter in your life. Now that you know where you'll be moving, you need to figure out how you'll get there. This, of course, means that you need to hire a reliable team of dedicated Washington movers. But before you do that, you should pick the ideal time to relocate. Summer is considered as the ideal season for relocations. There are plenty of holidays and summer breaks that allow people to plan their moves. But because of this fact, summer is also the busiest season for moving companies. Needless to say, hiring movers from May to September is a challenge. But luckily, we're here to help you on your journey! We'll tell you how to book movers during summer, and secure yourself with a team of professionals.
Remember that summer is the busiest moving season
As we've already mentioned, summer is a really busy period for moving companies. There are many factors that cause this, and before you hire a company, you need to get familiar with them. Understanding just how high the demand for good movers is, will help you prepare for your relocation the right way. Better yet, it will help you prepare on time, and secure yourself with one of the most professional moving companies Seattle can offer. One of the biggest reasons why booking movers in the summer is so hard is the home renting market. The renting leases usually expire in the summer months, and this pushes many people to search for new homes. While some opt for the DIY approach, most rely on the services of moving professionals to help them reach their new residence.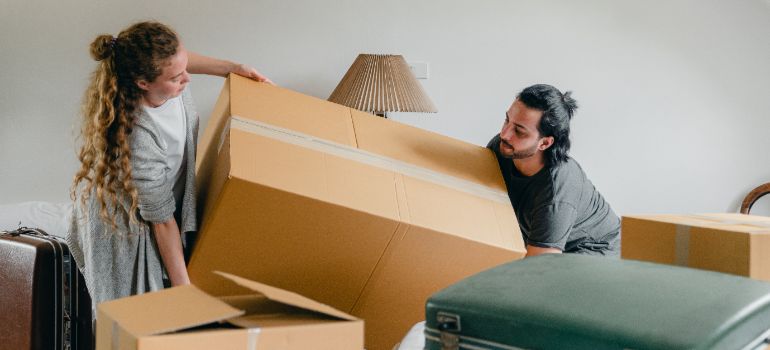 The other factor that boosts the traffic for movers in the summer, is the high number of holidays and free days during the period. Many companies and workplaces offer paid leave during the holidays to their employees. In addition, the majority of people choose the season for their vacations. And while some use this free time to travel and relax, some choose to relocate. Not having to balance moving and work responsibilities is a great setting for a successful relocation. All things considered, a lot of people choose summer as their time to move, and the number of truly professional movers is limited. With that said, you really need to thoroughly prepare if you want to book movers during the summer.
Plan well in advance if you don't know how to book movers during summer
When the summer months begin, most movers have absolutely packed schedules. This, of course, doesn't mean that you can't secure yourself with good company. However, success requires surgical precision in this case. First, make a detailed packing list and a full moving schedule. You will also need to figure out if you need any additional services from freight companies Seattle, for example. Once you have everything planned out, pick a specific moving date as there will be little to no room for flexibility. If something goes wrong, you'll have a hard time shifting to a new date. Since the schedules are so busy, you may need to pay extra to reschedule your move. So, if you want to avoid wasted time and headaches, make sure to plan ahead. A bit of preparation goes a long way when working on a tight schedule.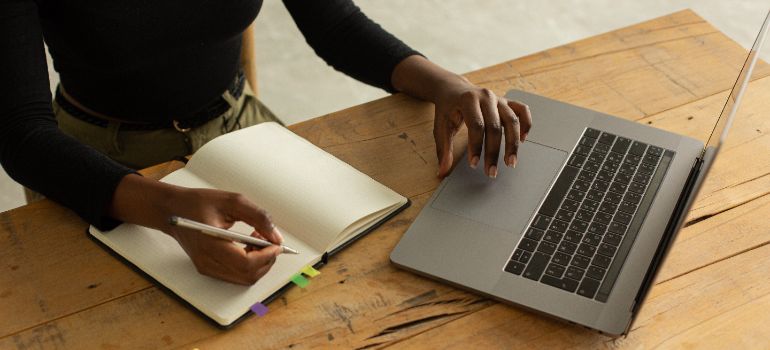 Be very careful when choosing your moving crew
Given how busy the moving season is, you might think that your options are limited. But we are here to help you make a wise decision, and tell you how to book movers during summer. You simply can't allow the stress of moving to cloud your thoughts and lead you astray. And the best way to ensure a stress-free move is to hire a team of reliable and genuine movers. To do this, you need to do your due diligence, do plenty of research, and avoid falling victim to moving scams. These days, the best approach is to find relocation services online. But if you do so, carefully inspect their website, and most importantly their reviews. Avoid those with a poor reputation or lack of public information. Taking shortcuts or going for low rates isn't the best approach if you want quality movers by your side.
Consult your chosen moving company on their specialty services
One of the greatest downsides of moving during the summer is the relentless heat. Not only is it inconvenient, but it can also pose a threat to your items. Certain things like electronics, plants, and artwork, can very easily succumb to high temperatures and get damaged. With that in mind, you need to practice extra caution when packing and moving during the intense summer heat. And once again, professional movers are your greatest ally in keeping your precious items safe. Reliable movers can pack your belongings, and keep them perfectly safe during the move. Not only that, but they may also have additional services which can improve safety. For example,  your most sensitive items which require temperature control can be kept in optimal conditions with this feature. When booking movers, make sure to talk to them about the services they offer, and try to work out the best combination.
When booking movers during summer, choose value over price
After exploring the various tips on how to book movers during summer, we come to one important conclusion. If you want your move to be successful, you need to find a team of absolute professionals. However, given how busy the summer season is, the demand for quality movers is high, and the supply is love. This in turn means that the costs of moving may be higher than usual, and this is something you need to be prepared for. However, it is important to understand that in this situation, the overall value of the service heavily outweighs the price. Looking for the cheapest solution may lead you to delays, damages, and maybe even greater money loss. But, if you invest in true professionals who offer reliable services, your move will be absolutely successful.
Let our team put together a comprehensive moving plan for you. Complete our simple free quote form or contact us at 1-888-300-7222.