Guide to moving from Seattle to San Antonio
Moving is a challenging task. At least, that's what a lot of people say. But, if you prepare yourself, it doesn't have to be. Moving means you have a new part of your life in front of you. It means a new home, a new city, and new opportunities. So relocations should be welcomed and considered good, not to stress you in advance. It is okay if you don't have experience and don't know where to start. Resources like this show you how to approach moving from Seattle to San Antonio and be ready. Also, you have terrific movers Seattle companies offer available for your move. No matter the type of relocation you have, and your other needs, perfect movers will make it happen. They will be with you every step of the way. 
Preparing for relocation to San Antonio
Something that will always help you, no matter in which phase of moving you are, is a plan. Making a detailed plan will ensure you know everything you need and how to do it. Also, it will serve as a great timeline. Making this plan should be your first step when you start a relocation process. It will make everything so much easier, and you won't be under stress as much. Sometimes thinking about everything that needs to be done, especially on a tight schedule, can be overwhelming. Unfortunately, things get forgotten as well, so this is the best way for that not to happen.
Make a plan in whatever way you want. You can list things to do, which freight companies Seattle offers that you might be interested in, when to start packing, and so on. This is your plan and should be made to help you. You can also use it to plan your budget, lowering the stress about relocation. Do your research and contact a company for an estimate to have the best information.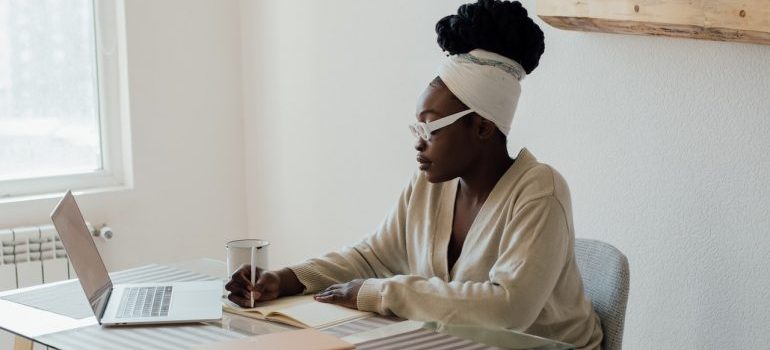 Should you declutter your home before moving from Seattle to San Antonio?
Once you have your plan ready, don't run straight into packing everything. This is the perfect time to decide if everything you have is everything you want to keep. Decluttering is a great process that will make your packing much more accessible. But, it will also lower the cost of your moving, as the weight of the load is one factor that impacts the price. So, how to declutter? First, you need to go through all the things you own. And this does take time, but it will be worth it. Next, go through your old boxes, drawers, and garage. Over time things gather, and sometimes we even forget about them. That old clothes you thought you were going to wear again. Or old electronics we all have the habit of storing.
Once you have made your groups of keep and get rid, you should decide what to do with your things. There are three things you can do. Firstly, you can donate your old stuff. Someone might find a use for them. Think of your local shelter, or maybe some of your friends can use them. The second thing you can do is to sell items that can be sold. Either by making a yard sale or selling online. There are differences between these two types of selling, so see which is better for you. And lastly, you can throw away everything you don't want or can't find another use for. It's as simple as that.
Learn how to pack correctly, so you don't damage anything
Now you can go into learning about the proper way to pack your things. First, this will also take some time, so plan in advance to keep it less messy. It would help if you gathered all of your materials first. Get boxes that are different sizes to pack a lot of small items in a huge bin. That will make sure they won't get damaged. You will also need protective materials, like bubble wrap and packing peanuts. Once you place an item in a box, fill the box with packing peanuts to the top. This will ensure that the thing won't move around during the drive. If you have multiple items in one box, ensure they are in a place so they don't scratch one another. And, as we mentioned earlier, don't put too many items in one box.
Buying and using materials of good quality is essential. Imagine your box falling apart as you are taking it to the truck! So, choose something that won't break. Once you are content with the box filling, you need to tape it securely. Take your markers or labels if you have them, and label each box so you know what is where—the best advice to avoid stress while packing is to start in advance and take breaks.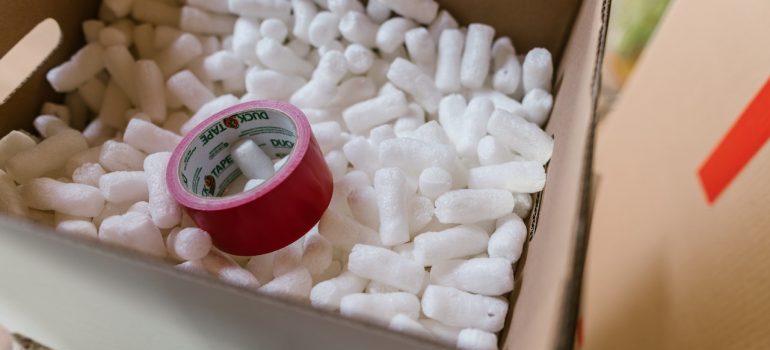 Packing large and heavy furniture for your move to San Antonio
Once you go on packing the large and heavy furniture around the house, you might need some help. As you obviously can't place these items into a box, it is essential to protect them correctly. Before doing that, depending on the items, you need to prepare them. If you are moving your fridge, for example, you need to get all the food outside and melt any ice that has been inside. Leave the doors open for some time so that water dries. This will prevent bad smells and the possibility of mold. Moving a piece of furniture with drawers seems like something you can just put into the truck, right? But it would help if you got all the clothes out of it before carrying it. Being close still inside can seem like a brilliant idea to not pack them, but it will make that piece much heavier. And it will make a problem for you or your movers and possibly damage it.
You need to wrap the corners of your furniture with protective materials. And you can also use things like blankets if you want to save a little bit. Once you have it protected, you can easily use trolly for some things to get them out of the house. For others, if you are not hiring movers, you will need help from friends or family.
Where to start with packing and how to prepare to unpack?
Another thing you need to consider while packing is the order of the rooms. You should pack room by room and not mix things from other rooms. This seems easy but think about your new house instead of simply going into the first room and packing. There is a new order of the rooms, and maybe you won't put everything from the old living room into your new one. So, go by this, and you won't have problems once you start unpacking. Also, start from the rooms least used. For example, pack your guest room before you pack your bedroom, as you will probably use the bedroom until the day you move out. So, keep this in mind as well.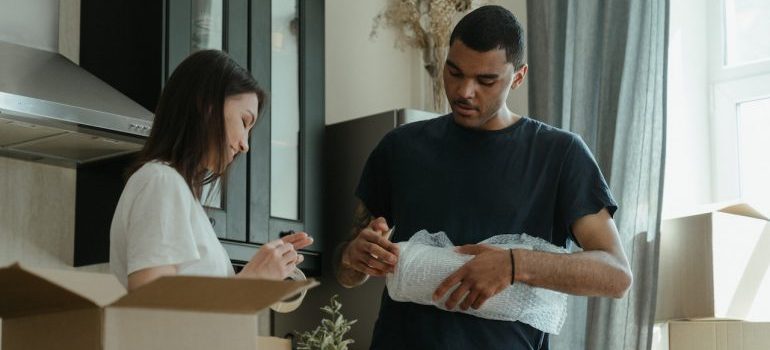 What is it like to move using a professional company?
People about to move often question what's better, driving with a company or doing it alone. Seattle's best cross-country movers will make your relocation an easy and pleasurable experience. Movers are professionally trained and know the best way to ensure everything is done safely. This means that you won't have to fear damages as they are loading the truck. Also, someone can get hurt when people try to move on their own—moving on your means that you need help from friends and family. And when you are not very experienced, you might damage your things or your old house's walls. And in some cases, you might hurt yourself. So leaving your entire relocation in the hands of people whose work is to move you is much safer.
Most of the time, you don't have enough time to prepare everything and to give as much time as you want. The moving process is a process that requires a lot. But, with everyday life, work, school, and other responsibilities, moving is often rushed. And that is when things can go wrong. Having a detailed plan helps, but even with that, if you are rushing, things can get forgotten. Having a professional moving company help you out will save you a lot of time. You can spend time on other things you need to finish while professionals take care of the rest.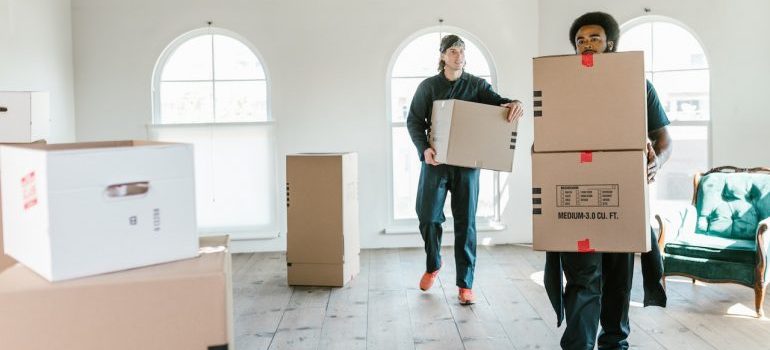 When is the best time to start planning to move from Seattle to San Antonio?
Choosing the best moving company to help you with your move is crucial if you don't want to worry about it. The right moving company Washington offers will be there with you every step of the way. They will ensure that everything goes well and that there are no reasons for you to stress. Hitting the deadline and other time schedules is essential— having the option to communicate correctly with your moving company. Movers who are serious about making you feel good during this process should be able to answer all of your questions. Not just that, but they need to be able to take you through this move and through every step of the way.
So, choose wisely who you are going to entrust with your relocation. The best way is to do proper research. Look into credentials and licenses that a company has. This can be a sign of a reliable moving company. Another perfect thing is the reviews that are left from the previous clients. Going online and checking experiences that others have can tell you a lot. You can see if this company can be the best fit for you and how they will treat you. If there are people who have moved recently, you can ask about this, even better! Then you can ask all the questions that are on your mind.
Storage options for when you need them
If you need a storage unit for the relocation or after moving in, there are plenty of options. And you can store your things for different amounts of time. Maybe you need a short-term self storage Seattle company can offer while you move. Self-storage and portable self-storage can be of great help when you are driving. Check the units' safety and contact the company to see their surveillance options.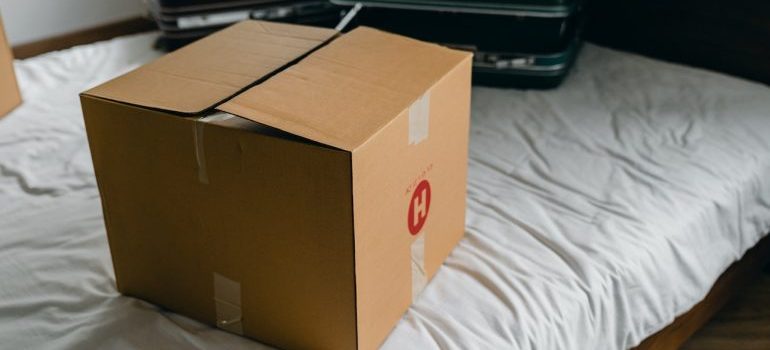 Living in San Antonio and how to settle in
Now that you know how to prepare to move from Seattle to San Antonio, you should consider getting to know your new city. Moving to a new place can seem intimidating sometimes, but it's all in the attitude. You have a chance to meet and love a new city. Plus, the city of San Antonio can be a great place for different people. The most famous thing about this city is the rich Spanish culture. But, some more things you can enjoy are Alamo, the fortress, SeaWorld, and River Walk. So, get your home decorated and go out to explore your new city. Finding new places and favorite restaurants can be a great time. On top of that, having people you love is the best way to feel at home in your new house. So, organize a game night or a dinner and invite your friends and family.
Let our team put together a comprehensive moving plan for you. Complete our simple free quote form or contact us at 1-888-300-7222.