Best website for finding housing in Seattle
Before you move one of the most important things you need to do is find housing. This can be quite complicated especially if you are not yet at your location. However, if you are planning on moving to Seattle you don't need to be there in order to find a place to live. Nowadays there are various sites that you can visit to find your future home, whether you are planning to rent or buy. If you have never used them, Hansen Bros. Moving & Storage Washington is here to share with you the best website for finding housing in Seattle and how to use it. Let's dive in!
Do some research on Seattle before you relocate there
Before you start looking for a future home you need to get to know the city. This way you will know what to expect once you are there. Seattle is known as the Emerald City. It is located in King County in Washington. The city has a population of 737,015 residents. The city attracts many people due to its safety. It is considered to be the fourth safest city in the country! Some neighborhoods are known to be crime-free! This is good to know especially when choosing your future neighborhood. Moreover, the people in Seattle are more than welcoming! You will easily get along with your neighbors once you relocate there with the help of the Washington moving company. Furthermore, Seattle has a booming economy and many great job opportunities are waiting for you. Famous tech companies like Microsoft and Amazon are located here.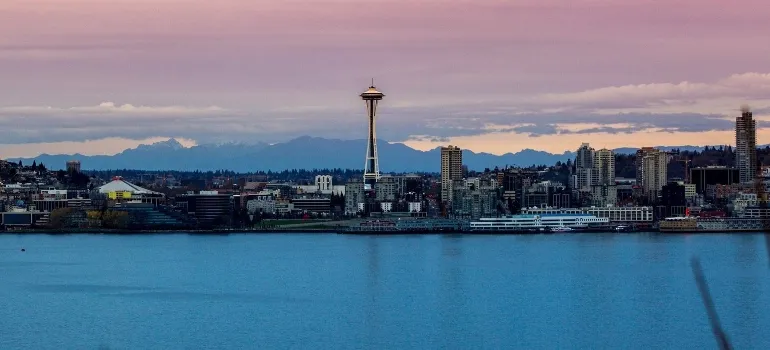 Even though the cost of living is higher than the national average by 94% you will be able to save a lot of money by moving to the state of Washington since there is no income tax! This means that your salary is going straight to your pocket. Knowing all of these things before moving to Seattle in 2022 is essential in order to adapt faster to your environment.
Decide what you want before you start looking for a place on the best website for finding housing in Seattle
It is recommended to use various websites to find housing in Seattle. By using only one you are limiting your options. It is better to visit a few sites and look for the best option. Not everyone is posting on the same site. You need to check a few of them. This is how you will find the place that you like. You should start doing this in advance. The search for the perfect place that you will call home can take weeks, sometimes even months. After all, you don't want to settle for the first thing that you see. You deserve to have a nice place where you will feel good.
Moreover, before you start looking for housing you need to decide whether you want to live in an apartment or a home. Once you decide this you need to determine if you are looking for a furnished or a non-furnished place. This way you will only concentrate on the places that correspond to your criteria. If the search for your perfect home takes a bit longer than planned, you can consider renting Seattle storage. This way you will be able to keep your items in a safe place until you move to your new home. 
Look for housing in one of these neighborhoods in Seattle
Seattle has many different neighborhoods. All of them are great, you just need to decide what are you looking for. Do you want to be in the city center, or a bit further away from all the noise? To help you out, here is a list of some of the most popular neighborhoods in Seattle that you should consider:
Beacon Hill – Want to be close to some of the nicest restaurants in Seattle? Then start looking for a place here.
Queen Anne – You can choose between lower and upper Queen Anne. This neighborhood is great both for single people and families. It has a small-town feel and is pretty safe. Your local movers Seattle can move you here if you want to live in a peaceful place.
West Seattle– This peace of heaven is located just a 15-minute drive from the center. You are close to the city but far enough from all the hustle and bustle. This is a peaceful neighborhood perfect for families.
South Lake Union – A place with many parks and museums. This is home to some of the biggest companies like Amazon, Facebook, and Google. Look for a place in this neighborhood if you are working in one of these companies.
Ballard – This neighborhood is famous for the many microbreweries that are located here. A lot of festivals take place in Ballard which is great if you love to have fun!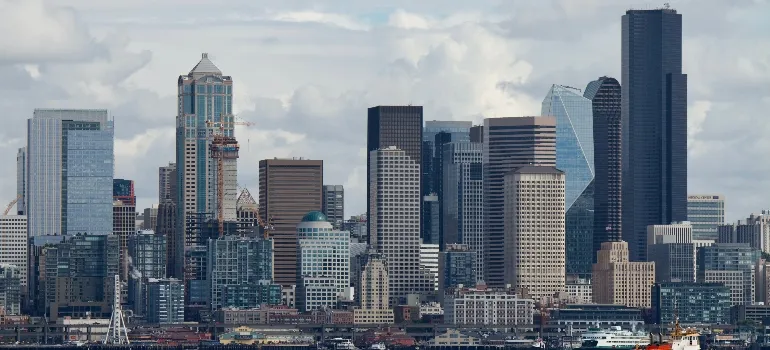 Best website for finding housing in Seattle
Now that you know a bit more about Seattle we can talk about the best websites where you can find housing. First, we will start with the famous Zillow.
Zillow
This now famous site was founded in 2006 by Rich Barton, and it is based in Seattle! There are more than 100 million homes in its database! On this platform, you can buy, sell or rent a home. It is easy to use. You just need to type in the location where you want to buy a home and you will get a list of the available housing options. To make the search even easier, you can go to the filters section and choose different options. Do you want a two-story home, a one-bedroom, two-bedroom home? etc.
You can even choose to see the housing options that come with the parking space. It is quite simple to use, which is why Zillow is everybody's favorite. Each advert has several photos that show the house or apartment from a different angle. This way you can see how each room looks. Moreover, you can see the yard and sometimes people put the street view too.
Zillow gives you the important details about the area
Once you click on the photo you will get more details about the place. Apart from the regular number of rooms and measurements on the Zillow website you get more information about the features. Is there a community pool, private parking space, and outdoor patio? Are there any appliances in the home, like a washing machine and dryer? You will know whether or not the building has package services. But this is not everything! You will get information about the neighborhood. People often mention the safety and the nearby schools, which is very convenient when you are looking for a place to move to with kids. Moreover, by reading more about the neighborhood in which a certain place you will see whether or not there is a lot of noise and traffic. This way you will know if a place suits you or not.
If you have a pet, you should look for places that accept them. Of course, this rule applies only to rent. If you are planning on buying a place then you don't have to think about this.
Request a tour of the place
You can request a tour of the property if you want to see it in person. All you need to do is click on the request button and you will get a form where you will put your name, phone, and email. Once you do that you choose the date and click send! A landlord will contact you shortly. Just like that in a few clicks, you got yourself a tour of your potential future home.
Everything is simple to use. You don't need anyone to guide you. You will easily find your way around. Once you use Zillow you will never want to use any other platform!
Trulia
Next on the list, we have Trulia. This platform is quite similar to Zillow. The main difference is in the design. The site has a much simpler-looking design than Zillow. You can also find places to rent, buy, or sell. You can use a map to find a place, or type in a specific location and see the results.
This website was founded in 2005 in San Francisco where it still has its headquarters. A fun fact is that in July of 2014 the company was bought by Zillow. However, the site kept its original simple design. When you open the website, you will find the map on the right side of your screen and a list of homes on the left side. This is the opposite of Zillow. Moreover, once you click on the advert of your choice you will get all the important details about that place.
On the bottom, you will find contact details which you can use to get in touch with the person that has posted this advert. Furthermore, the website also provides you with information about the area in which a home is located. On the bottom, you will also find a listing of similar places in that area that you can look at.
Estimate your monthly costs
You also get a breakdown of monthly costs for a place that you have chosen to buy. These things include:
property taxes
the cost of insurance
mortgage insurance
mortgage payment
home insurance
This way you will be able to calculate everything and see if it fits your budget. This is a great way to easily find a place that suits both your needs and budget.
Another great thing about Trulia is the fact that it gives you the crime rate information in detail. You will know exactly which neighborhood is safe and which is not before you decide to contact Issaquah moving companies to move you there. 
Redfin
This is another popular real estate website. It has more than 6 million users per month! Everything started in 2004 when the platform launched selling and buying services of properties in Seattle and the Bay Area. And with years the platform continued to grow to become one of the most used real estate websites and apps. As you have guessed just like Zillow, Redfin is based in Seattle.
The site is easy to use. Type in the location and you will get an interactive map on the left side of your screen and the listings on the right. Once you click on one of the listings you will get the usual information just like on the other two platforms that we have presented to you. A slight difference is that on Redfin you can choose to tour a property virtually. This is great for those that do not live in the city of Seattle yet. Just choose your date and leave your contact info, and you will get a confirmation for a virtual tour. You will save a lot of time and money by doing this.
Once you find the right place all you need to do is enlist the services of movers and packers Seattle has to offer and start preparing for your relocation.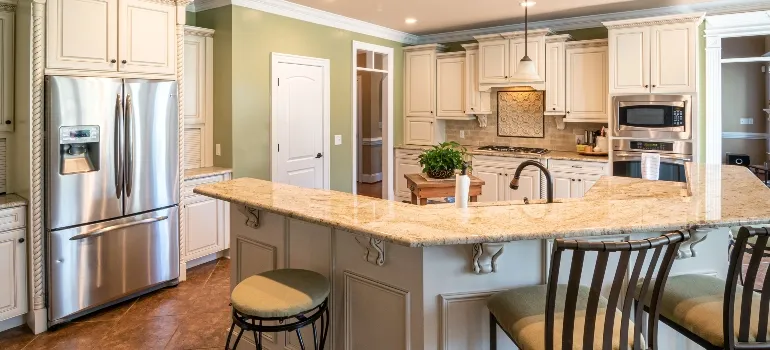 Which is the best website for finding housing in Seattle?
We have presented you with three different platforms that you can use to find housing in Seattle. Of course, there are many more that you can use. These are just some of the most popular. We suggest you check all of them and see for yourself. This is the only way that you will be able to determine which is the best website for finding housing in Seattle. They are all easy to use, therefore, we are sure that you will have no trouble navigating them. There are many great housing options in this city. You just need to decide what you want. This way, you will make the search for the perfect place in Seattle easy and efficient. We hope you have a successful Seattle relocation and that you will find a place that you will love and enjoy for the years to come!
Let our team put together a comprehensive moving plan for you. Complete our simple free quote form or contact us at 1-888-300-7222.