Pro tips for shipping your belongings from Seattle
Are you moving from Seattle and need to ship your belongings? Relocation can be pretty overwhelming, especially if you are moving to another country since it requires shipping. And shipping your belongings may be stressful if you are not acquainted with all the laws and regulations. However, with Hansen Bros. Moving and Storage, you won't have to worry about it. Our best movers Seattle prepared some tips for shipping your belongings from Seattle without much stress. Forget about stress, use these tips and tricks, and move your valuable items like a pro. Read on and find out more.
Everything you need to know about shipping
Shipping is not an easy endeavor, but it's inevitable when moving long distances. It requires a lot of planning and organizing, and it consists of a lot of rules. First, you'll need to figure out what you can and cannot ship. Then, you need to obtain the necessary paperwork, prepare for the Customs, load all your belongings into a container, and secure them so that they stay safe throughout the transport. It may sound like an easy task, but, in fact, it can turn into a nightmare if you don't know where to start preparing. The organization is the key to successful shipping. However, a good organization will largely depend on whom you hire to move your belongings. Luckily, you don't have to worry about it. Our Seattle movers are at your disposal. With them by your side, you'll ship your belongings without any issues.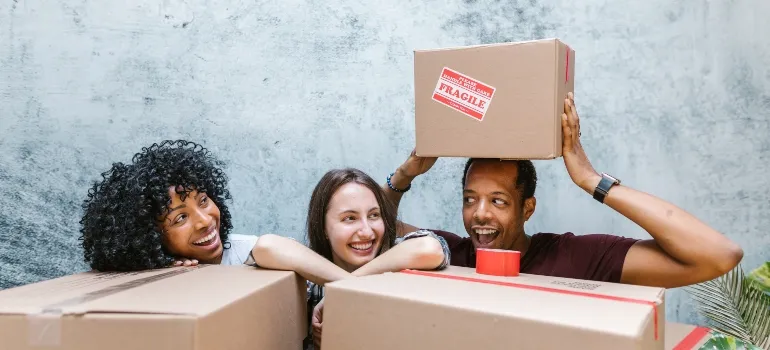 Pro tips for shipping your belongings from Seattle
The organization is the key to a successful relocation. However, organizing a long-distance move is a challenging venture that requires detailed attention a d full devotion, especially when it comes to shipping tasks. But don't worry. Following are some of the main tips for shipping your belongings from Seattle that will ease the whole process:
Determine your shipping budget
Determine which belongings you want to move
Check whether you can or cannot move certain belongings
Figure out the regulations of the country you want to ship your belongings to
Obtain the necessary paperwork, paying attention to the red tapes
Check vehicle shipping laws and regulations
Hire a professional logistics company and trustworthy moving professionals, such as Washington movers
Use professional packing services
Plan the container loading
Figure out the shipping time and delivery date
Determine whether you need storage and consider the type of storage unit
These tips for shipping your belongings from Seattle illustrate the steps required to move your household items without damage, delay, or extra costs. So, let us go through them one by one.
Plan your budget
The first thing you should do is plan your budget. It will determine the whole shipping process. First, plan the budget for obtaining all necessary documents, then plan the budget for your car preparation, and then plan the packing budget. When it comes to packing and other moving services, the best way is to contact your movers and get your moving quote based on the things you are about to move. Your movers will inspect your home, make a list of your inventories, and give you a final estimate. This way, you'll be able to budget accordingly.
Plan your belongings
Before even getting acquainted with the shipping process, you should first go through your belongings and decide which ones you want to move and which ones you actually need. It's the hardest part of moving preparations to decide what to pack and what to leave behind. So, go through your belongings and single out the most important ones and narrow down your choice as much as possible. The best way to do this is to make an inventory list so that you can keep track of your belongings. Besides, you'll be able to declutter more easily. After doing this, you can move to the main step – checking the country's regulations for shipping your belongings.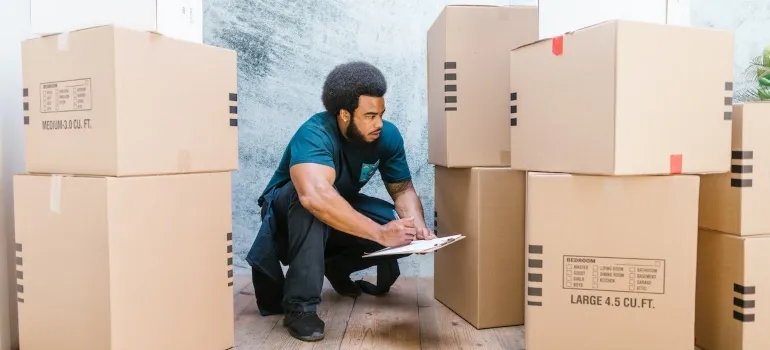 Check what you can and cannot ship
What you can or cannot ship will largely depend on the country you want to move to. So, the first thing you should do is check the country's laws and regulations. It will save you a lot of time and trouble. In most cases, you can ship almost everything you want. However, most things are subjected to duties and taxes. So, check the rates and carefully choose the things for shipping. Some items are simply not worth moving if the taxes are too high. Instead, it's better to declutter than to have additional expenses. On the other hand, some things, such as guns, are dangerous to move, and some countries don't even allow moving such items. So, check with the authorities in your destination country whether you're allowed to move those items, since the rules may vary. Also, bring documentation to prove you owned those guns.
Obtain the necessary paperwork
When shipping your belongings from Seattle, it's important to have all the necessary documentation with you. Which documents you'll need will again depend on the final destination of your move. However, there are some common documents to obtain:
Export Packing List of your belongings with specific details, such as weight, dimensions, safety measures, and packing type, for example.
Power of attorney – the documents that authorize shipping companies to clear the customs on your behalf
Copy of your ID and passport
Terms & conditions – so that you know your Rights and obligations
Car documents such as import permits or exemption certificate
Bill of lading – if you are moving goods
Check vehicle shipping laws and regulations
You may come across several issues when shipping your vehicle overseas. Every country has different laws regarding vehicle shipping and usually, those laws and regulations may change without notice. According to Federal Maritime Commission, you should pay attention to the type and age of the vehicle you want to ship. In case your car can be imported, you should consider several factors, such as taxes or duties, the value of your vehicle, and vehicle features, such as the engine size. Besides, you need to have a document that proves your car is in good condition. So, make sure your vehicle is properly prepared for shipping. Use adequate equipment and, finally, determine the documentation you'll need, such as the title and/or registration.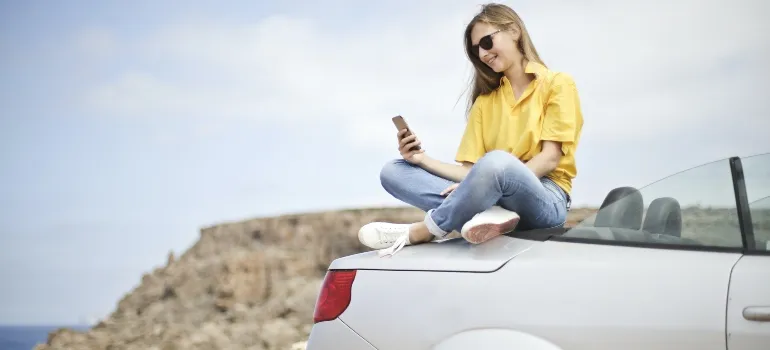 Hire professional movers for shipping your belongings from Seattle
When moving, it's important you have the right help. No successful relocation can go without the help of professional movers, especially when shipping your belongings from Seattle. So, contact us, and we'll provide you with some of the best movers Seattle has ever seen. We'll provide you with top-notch moving services such as packing, office move, or storage. By hiring us, you won't have to think about shipping regulations. Our team will organize everything.
Use professional packing services for shipping your belongings from Seattle
Shipping not only requires a lot of paperwork, but it also requires special packing rules. Since packing can be daunting, especially when shipping your belongings from Seattle overseas, you should use professional packing services. This way, you'll avoid a lot of troubles, save time, and most importantly, you'll avoid additional expenses. Professional movers and packers will know exactly what kind of packing supplies and equipment your belongings need according to the shipping rules of your destination country.
Loading the container
After packing, you need to figure out how to pack up your furniture and boxes into a shipping container. The best way to do this is to make a floor plan of the container and load the items according to it. However, you don't have to do it yourself. Your movers Seattle will plan that. They will pack your boxes and furniture like a puzzle, using every inch of the container space.
Determine the shipping date and delivery time
Shipping should be planned a lot in advance since there are many documents to obtain and many tasks to finish. The best way to determine the date and time is to consult your movers since they will handle most of the shipping tasks. Ask your movers about the average time you need to prepare everything.
Use storage before shipping
The shipping process may last longer, so you'll probably be living in a temporary house, or you may even move to the final destination before or after your belongings reach the new location. In these cases, you'll need to find storage space to keep your items safe. However, finding the right storage space is not an easy thing to do. You should consider many factors, such as the size of storage, the conditions, the location, and what items to store. Besides, not many companies offer both moving and storage services. And choosing two different companies is really overwhelming and requires a lot of money. Luckily, you have Hansen Bros. Moving and Storage. We will provide you with both moving and storage solutions, so you don't have to worry about where to keep your belongings before shipping. We can provide you with Newcastle storage, for example.
Use full storage services
The best way to ensure the safety of all your belongings is to use full storage services. Wonder why? Well, you'll ensure your items are safe from any damage, and they are ready for shipping at any time. When using full storage services, your items are already packed, and your furniture is ready for moving. This way, you won't have to re-pack the items. Thus, you'll save a lot of time and money.
Portable storage is a great way to have your belongings at hand
In case you don't have enough space in your temporary home for your essentials, it's a good idea to use portable self storage services. It is a fast, economical, and safe way to keep the items you need, or you don't need them now but will need them later. What's best, we'll bring the portable container to you wherever you want and let you pack your belongings before taking it to a safe storage facility.
Tips for shipping your office belongings from Seattle
Commercial relocation is not an easy endeavor, especially when moving overseas. Shipping your office requires special permissions depending on what type of business you are moving. You should be prepared to deal with a lot of bureaucracy, which requires some time. So, in order to be able to obtain all the necessary paperwork and manage everything on time, use professional office moving services. This way, you'll ensure your office relocation goes smoothly and safely. Here are some tips on how to ship your office items:
Plan your moving budget
Make an inventory list
Obtain the necessary documents
Hire commercial movers Seattle
Declutter as much as you can
Protect your data and make copies
Use professional packing services
Check what items you can and cannot ship
Use commercial storage to keep your office belongings safe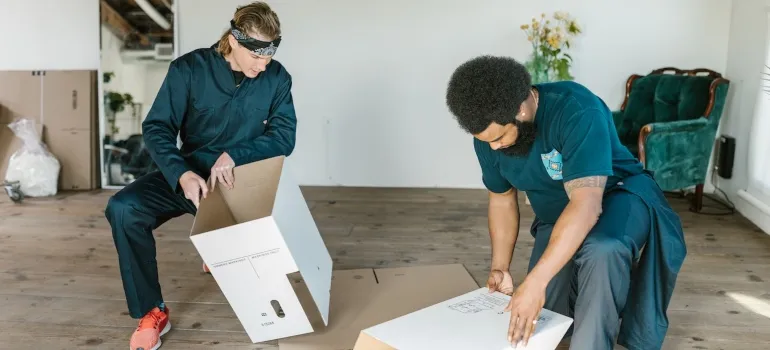 Prepare your belongings for shipping like a pro
Want to have a safe relocation? You are in the right place at the right time. Hansen Bros Moving and Storage is the right address. We'll offer you both moving and storage services you can use before shipping your belongings from Seattle. Our team of experts will prepare everything for you, from making a tailored moving plan to helping you obtain all the necessary documentation. Shipping has never been easier thanks to our team of professionals that pay attention to the slightest details. Nothing can miss their sharp eyes. So, get your moving quote, and move like a pro. Have a seamless relocation and enjoy it. 
Let our team put together a comprehensive moving plan for you. Complete our simple free quote form or contact us at 1-888-300-7222.