Guide to moving from Seattle to San Diego
Deciding where to move your home is the hardest part. You have to relocate all your life, household work and maybe even family. So once you finish with it, everything will be easier. You will still have a lot of tasks to do and information to get. On top of that, you have to continue with your life and also, some big emotions can come up. Getting help is the smartest you can do. That means, get informed. We are here to offer you a little guide to moving from Seattle to San Diego if you made this decision. And we are starting with the tip to get yourself some experienced moving company. Search through moving companies Seattle based and find those who are reliable.
Choose the right movers to help you
If you decided on moving from Seattle to San Diego, that means that you have to move from one state to another. That can come with some additional challenges, so you should think of getting help from cross country movers Seattle based. If you choose to work with a company from your home town, it will be easier, since you can go to their office for an initial interview and ask them all you want to know. They could show you their equipment or even certificates their team has so that you can make a picture of how experienced they are.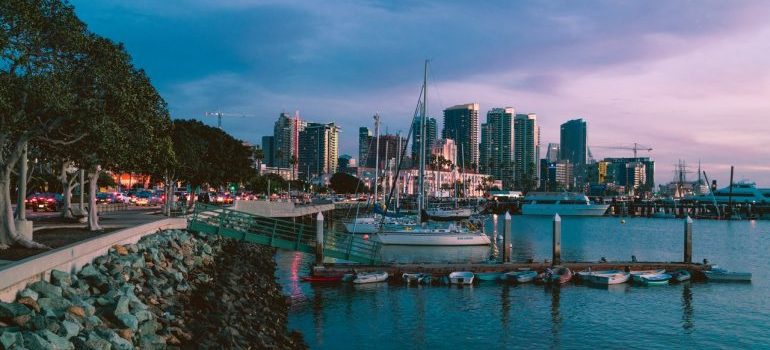 Hiring reliable movers are key. Amateurs could let you down if something occurs and during the move at the worst time possible. You certainly want to avoid that. On the other hand, experienced movers will know how to handle every situation imaginable. They can even offer you some additional services that you can benefit from and give you some great advice. For example, in a situation like yours, they could even offer you to rent self storage Seattle, for at least some time. That will be so convenient if you don't want to transfer all your belongings at once.
Moving from Seattle to San Diego will be easier if you prepare well
The distance between Seattle and San Diego is about 1,064 miles. It is not just a piece of cake to cross, especially if you have to transfer all your belongings. But the last thing we want is to intimidate you. Everything is possible. And keep your mind around that phrase. You will be able to manage it all well if you prepare in time. And getting the correct information is a way to do it. You should look for everything you are interested in: even if that is to find the fastest ways to pack and move. So start with one thing of the time.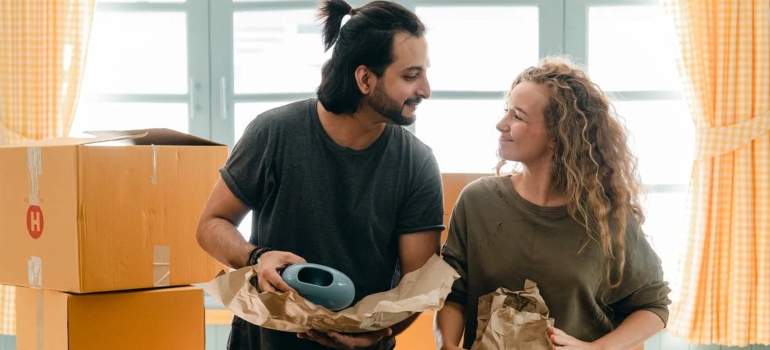 Why do people want to move from Seattle to San Diego?
San Diego is famous for sunny weather and dreamy beaches. It is one of the most beautiful cities in California. It is located just alongside the Pacific coast and is the 8th biggest city in the United States. What makes it so beautiful is that besides wonderful beaches, you'll be able to enjoy many parks and also hiking trails. This is just the perfect place for outdoor lovers. If this doesn't seem like enough, you will find their booming culinary and craft beer scene and a vibrant nightlife. It is no wonder that residents of San Diego claim to have the best quality of life.
If you are about to relocate from Seattle to San Diego with your family, be sure that you won't experience a shortage of things to do together. Ranked as one of the best ones in the world, San Diego Zoo will help you see just about every animal you can think of. Another great way to spend a day with your family is to visit San Diego Safari Park. You will all enjoy their massive enclosures with rhinos, elephants, cheetahs, and other animals. So don't skip going there. In addition, you can go to Legoland or even SeaWorld if you enjoy amusement parks. Disneyworld is just a short drive away, so you will be able to reach it with ease.
More benefits of living in San Diego
After reading the previous paragraphs, you may wonder why you didn't move there earlier. And although living in San Diego feels like being on vacation every day, you will still want to visit some other place from time to time. San Diego is located ideally to offer you a lot of destinations not too far away. You can experience winter skiing just two hours north in Big Bear Mountain. Or you can decide to head on east to Julian and experience some of the best flavors of fall. You can jump to L.A. for some doze of excitement or go further north for wine tasting in Santa Ynez Valley. When you are up for something even more exotic, you will realize that you are just about 25 miles far from Mexico. So you will never lack in adventures.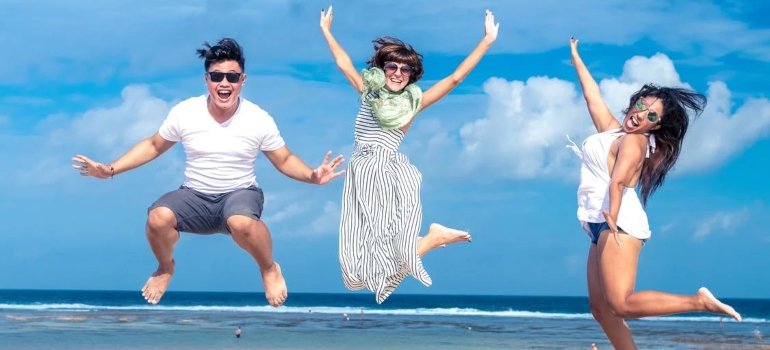 Is moving from Seattle to San Diego expensive?
We believe that nothing holds your readiness to move to San Diego. Still, you can be worried about your moving budget and if you were able to pay your movers to relocate you there. Keep in mind that the price will differ depending on the time of the year when you are moving and the amount of moving services you delegated to your movers. But the cost is calculated base on the weight of your load combined with the distance they have to move. If you are still looking for a rough number, we will tell you that the average cost of moving from Seattle to San Diego depends on so many factors. The best thing to do is to ask for estimates from at least three different moving companies. Compare it and then decide what the best for you is.
Let our team put together a comprehensive moving plan for you. Complete our simple free quote form or contact us at 1-888-300-7222.