Guide to moving from Washington to Idaho
In case you are thinking about moving from Washington to Idaho, you are not alone. More and more Washington residents are ditching expensive cities and moving to the neighboring state. It is no wonder, and they have plenty of good reasons to do so. The state of Idaho is known for its rugged landscapes and breathtaking scenery. It is also without a doubt, a great place to live. With a lower cost of living, stable economy, and varied job opportunities the sudden influx of newcomers starts to make sense. However, before you commit to moving here, there are some things you should know. Our Hansen Bros. Moving & Storage experts bring you the ins and outs of moving to the Gem State.
Moving from Washington to Idaho will save you money in the long term
While moving to a new state is stressful, Idaho has much to offer to its residents. One of the biggest benefits of relocating to Idaho is a lower cost of living. Compared to Washington life in Idaho is much cheaper. After all, moving your entire life is expensive. It could potentially be a big mistake if you are not financially ready to do so. Luckily, this is not something you need to worry about if you want to move to Idaho.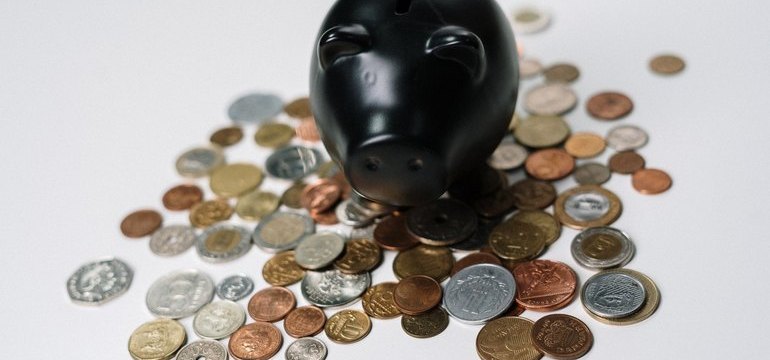 Moreover, Idaho ranks high in multiple important factors. It is one of the best states for the middle class and one of the best states for homeowners. In fact, the homeownership rate is one of the highest in the entirety of the United States, sitting at 71.5 percent. If this appeals to you, contact our Washington movers asap and get a free estimate for your relocation to Idaho.
Consider the cost of rent and utilities when moving from Washington to Idaho
The Gem State is known for many things and affordability of basic goods and utilities is one of them. Most of your money will go towards housing but this depends on whether you own your home or rent. The average price for a studio apartment is only $625 per month while a monthly mortgage cost is around $1200. If you want to save some money while moving, consider downsizing and putting some items away in self storage Seattle. When it comes to utilities, the cost breakdown looks something like this:
electricity – $95 per month
gas – $53 per month
Internet – $93 per month
water – $38 per month
Compared to cities like Seattle this is not bad at all. Relocating from Washington to Idaho will most likely leave you with more money at the end of each month. But when you calculate your own budget be sure to consider the exact place you are moving to as well as your own habits and needs. And once you are ready, get in touch with cross country movers Seattle residents recommend.
The economy is booming
If you are moving to Idaho in search of a job, fear not as opportunities are at every corner. The state has an unemployment rate of 2.8%, which is lower than the national average. Meanwhile, the average monthly pay is $4,837. In combination with the low cost of living, this makes Idaho the perfect state to fulfill the American dream and build a good life.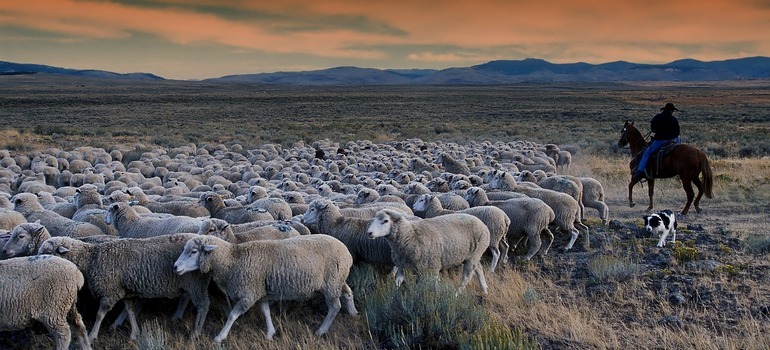 Moreover, the state is home to several large companies across different industries. Agriculture is one of the most important sectors. It is a multi-million dollar business and produces more than 200 different goods. But if agriculture is not your field, there are plenty of other options. The biggest employers are ADM Edible Bean Specialties, Micron Technology, and the State of Idaho. Leaving Washington for Idaho could be just what you need to further your career.
Best cities to move to in Idaho
When deciding on the best place to live, there are multiple things to consider. We have taken different factors into consideration and bring you our top three picks.
Explore what Boise has to offer
According to most people, the state capital is the best place to live in the whole of Idaho. It is easy to see why. The cost of living is okay for a city of more than 200,000 people. There are also plenty of job opportunities. Furthermore, it has great schools and universities. Boise offers many recreational opportunities too, like hiking and bike trails. Moreover, the airport is conveniently located near the city and offers great connections to other parts of the nation.
Move from Washington to Moscow, Idaho
In comparison to Boise, Moscow is a tiny town with only 24,000 residents. However, it is becoming more and more popular each year. Buying a home is a bit more expensive than Boise but renting is quite cheap. Moscow is also a college town –  the reason why it is so popular with younger folks. It is very student friendly, and you will have no trouble finding the perfect spot to study. And in case you need assistance relocating heavy items into your dorm, contact our piano movers Seattle for help. 
Consider relocating to Idaho Falls
Located in eastern Idaho, this town is the perfect blend of urban and suburban. With a population of 62,417 residents, it has everything you need for everyday life and more. You can have fun exploring the Museum of Idaho, take a stroll along the river, visit the Idaho Falls Zoo or even play golf at one of the three courses located in the area. We recommend visiting the Art Museum of Eastern Idaho, for their fun workshops and art lessons. As you can see Idaho Falls has something for everyone.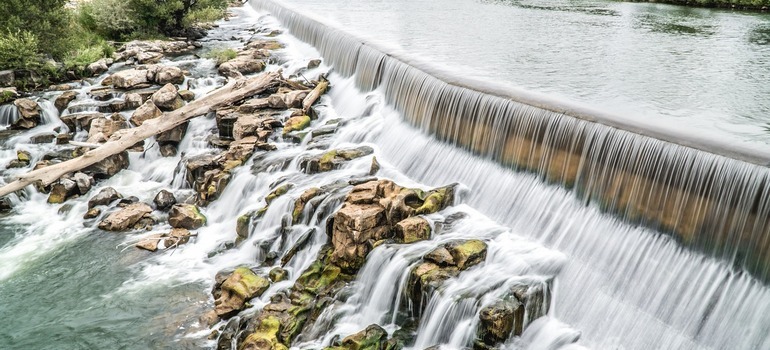 Now that you know what to expect when moving from Washington to Idaho, the decision should be much easier. While relocating is stressful, Idaho is a great option if you are looking to widen your opportunities, buy a home or start a family. The gorgeous landscapes and recreational opportunities are just the cherries on top. And in case you need assistance in transporting your items to Idaho, Hansen Bros. Moving & Storage is here for you. Take the first step towards moving to Gem State.
Let our team put together a comprehensive moving plan for you. Complete our simple free quote form or contact us at 1-888-300-7222.