How to prepare for an overnight move
If there is one thing that's true out there, it is the fact that moving isn't an easy task. Although it may seem simple, there are a lot of obstacles and challenges for you to tackle. And things become even more complicated if you lack the experience. The problem becomes slightly bigger if you have to pull off a relocation overnight. In a situation like this, the best approach is to hire the best movers Seattle offers. They have experience with all sorts of relocations, and can greatly help you out. So, if you're in a situation like this, there's no need to worry, because Hansen Bros. Moving & Storage are here to help you out. We'll help you prepare for an overnight move like a professional. Join us on this journey, and see just how simple moving can be.
Don't procrastinate and delay work
One of the major problems we're all faced with from time to time is undoubtedly procrastination. And it comes as no surprise either, given that we have so many things around us that can easily distract us. On one hand, you have a list of tasks and responsibilities to tend to, but on the other hand, there's so much luring and interesting content on our phones and tablets. Since you have to get ready for an overnight move, you simply don't have the luxury to postpone your tasks. Forget about the distractions, sit down, and make a game plan. This way, you'll have a better grasp of all of the tasks and their completion. Most importantly, you'll know how to prioritize each task. If you're aware of the workload you're faced with, you'll have an easier time tackling it. Stay dedicated and focused, and failure simply won't be an option.
Prepare for an overnight move by working systematically
As we already mentioned, there's not much room for focusing on other side activities when dealing with an overnight move. Your main and only focus should be the successful completion of your relocation. The best way to achieve this is to be systematic and make good use of the limited time you have. If your move is approaching fast, don't hesitate to call movers Shoreline WA as soon as possible. If you have to relocate fine art or sensitive electronics, start packing them right away. Most importantly, don't get discouraged by the quantity of work. Tackle your tasks one by one, and soon enough you'll gain the much-needed boost of energy that will help you conquer the relocation.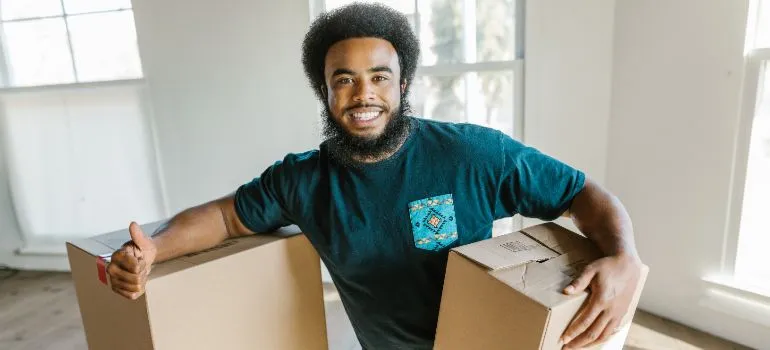 Another important part of a good organization is time management. You have to prepare for an overnight move, which means time is not abundant. This means that you have to gain absolute control over the situation. Not only do you have to be aware of everything that is happening around you, but you also have to think two or three steps in advance. Think about what you'll need for your move, when you'll need it, and how to best use it. If you decide to rent a storage unit, for example, you'll need to make sure it fits your budget. But, in addition to this, think about the bigger picture. Will you be done with the unit as soon as the move is over? Or will you rent it for a bit longer, and keep your items safe while you clean and repaint your new home?
Carefully plan your moving budget
When organizing any type of relocation, the moving budget is one of the biggest hurdles to overcome. Not only do you have to plan every detail and element of your move, but you also have to make sure that you can afford everything you need. If you sit down and look at the packing materials and moving services you'll need, you can calculate a rough estimate of how much your relocation will cost. If you're preparing for an overnight corporate move, it is also a good idea to contact office movers Seattle, as they can give you an accurate estimate of the costs. Once you calculate your moving budget, do your best to stick to it and not exceed it. As a safety measure, you can add 10% of the planned budget to the funds, to cover any unexpected expenses that may pop up.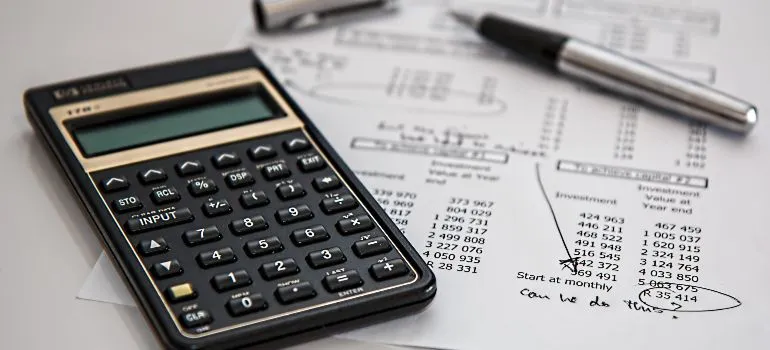 Your overnight move requires some smart packing
Even though you might be pressed for time, and overwhelmed by the number of tasks you have to tackle, you shouldn't take packing lightly. Your main goals are to ensure that all your items are accounted for and that they reach their new home safely. Thus, you need to do your absolute best to properly pack everything. The best starting point is making a detailed packing checklist. With it, you'll make sure that all of your essential items are ready to go. Some of the items you simply can't forget include:
Important documents, such as your ID, passport, birth certificates, and medical records
Bank listings, tax documents, and valid contracts
Medicines you take on a regular basis
A first aid kit and basic toiletries
These are, of course, just the basics, but you can see the importance of priority packing. Another part of packing is safety, the materials you use should be top quality, in order to ensure maximum safety for your items. If you want to save some money and boost your budget, you can always source free moving boxes. However, you need to make sure that their quality is good, and that they have no damage at all.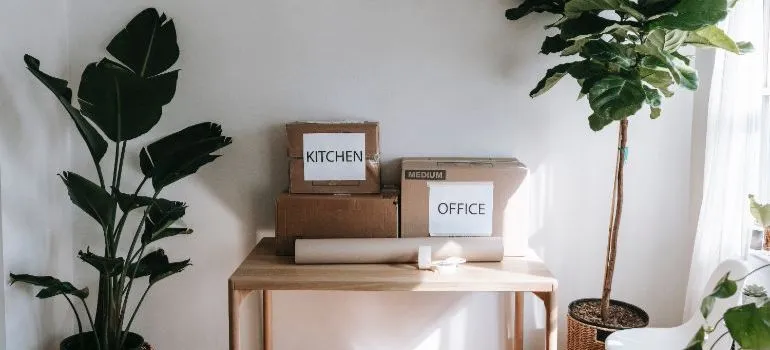 Label your moving boxes to avoid confusion
As we've already established, you need to properly prepare for an overnight move, because the event will be very hectic. Keeping track of things and staying organized is the key to success, and the best way to do this is to label your moving boxes. If you do this, you'll have a much easier time with the move, and the unpacking process later on. You won't have to waste time digging through boxes for one specific item and will thus speed up your move. Pair excellent organization skills with a team of professional movers, and you have the recipe for success. Remain focused, trust your movers, and your overnight move will be nothing but smooth sailing.
Let our team put together a comprehensive moving plan for you. Complete our simple free quote form or contact us at 1-888-300-7222.