Guide to storing sports equipment
Sports are a great way to spend time, have fun, get in shape and stay healthy. There are tons of different things you can try: running, boxing, tennis, football, and so much more. But one thing is certain – you need the proper equipment first. Even if you're simply going to the gym, it's important to wear the right clothes and the right shoes at least. And if you're involved in a sport that uses some kind of props, then you might need weights, balls, hoops, rackets, nets, bats, and all sorts of other equipment. You can't just leave that lying around the house. And what if you drop the sport you're currently doing? You'll need somewhere to put all your equipment away. Storing sports equipment with Hansen Bros. Moving & Storage can be the solution. But first, there are some things you need to know about how to do it right.
When is storing sports equipment a good idea?
Depending on the type of sport you're into, you might use your equipment on a daily basis. But if you play a seasonal sport, then your equipment might spend weeks or even months just gathering dust. You might also grow out of your equipment or upgrade to something better but don't want to get rid of your old stuff because it's still functional or someone else in your family might use it. There are also those sports you take up as hobbies but find you don't enjoy and simply stop playing for a while. Finally, sometimes your equipment just takes up too much space in the home. So if you don't want your sports equipment lying around the house, then it might be time to rent a storage unit and put your stuff there.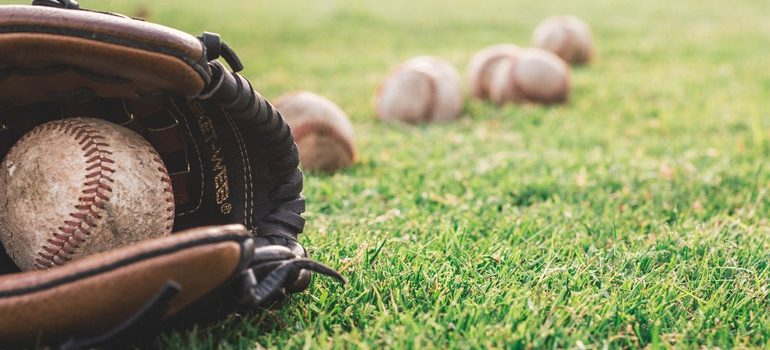 Where should you store sports equipment?
Depending on the type of sports you do and the type of equipment you're using, you might be able to simply store your stuff around the house. If all you really need are your running shoes, then just make sure they're safe in your closet! But if you have more things to put away, you might need more space. Converting your garage to storage space can be a good idea if you don't use it much. But Seattle storage tends to be the best solution long-term. So if you need extra space for your sports equipment and you don't want to worry about it again any time soon, you should look into renting a storage unit.
Tips for storing sports equipment
When you're planning on putting your sports equipment in storage, you can't just shove everything in a corner without any preparation. You'll need to give it some more thought.
Pare down your equipment collection
Before you store anything, ask yourself: do I need all of this? It's going to be infinitely easier to prepare, pack, and store fewer things. So considering getting rid of some of your equipment first. You probably have a functional but outdated treadmill, a racket you've grown out of, a few balls that you can do without. They'll just be taking up space in your storage. So try selling them on a reselling website like eBay or Amazon. You'll earn some quick cash and save some space – a win-win solution.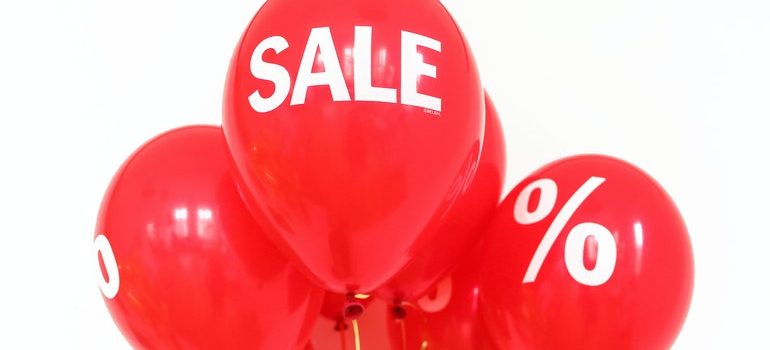 Prepare your equipment for storage
Before you can put anything in storage, you need to prepare and pack it properly. Especially when you're storing items long-term, you need to protect them from dust, dirt, moisture, and simply the passing of time as much as you can. Your first step, then, is to clean all your equipment thoroughly. Then disassemble what you can to make it easier to pack and store. Finally, gather your packing supplies and pack your stuff. If you have any very valuable equipment, you might want to rely on professional packing services WA instead of doing it yourself – that way you can be sure that everything will go smoothly.
Organize your unit for easy access
When you're putting your stuff away for a considerable amount of time, you don't have to worry much about how you arrange it. Just make sure that your biggest and sturdiest boxes are at the bottom and that your most valuable things are protected from potential disasters. But if you're using your storage unit to keep the stuff you actually intend on using regularly, then you need to plan better. Organize your unit in a way that allows you to easily go in and out. That way you can take whatever equipment you need and put it back neatly. You may need to rent a bigger unit for this so you can move around in it easily.
Storing sports equipment in your home
If you don't have too much equipment and you won't be needing local movers in Seattle any time soon, then storing in your own home can be an alternative to renting a storage unit. However, keep in mind that you won't have as much space. What space you do have also has to remain functional as a home.
Be smart with the space that you do have – utilize walls and ceilings
Since you won't have as much room for storage as you would in a storage unit, you have to work as well as you can with what you've got. That means two things:
use the space you normally wouldn't – corners, under the stairs, empty cupboard, garage areas
store in innovative ways – install ceiling and wall hooks, shelves, and cabinets to give yourself more storage space
We tend to forget these areas of the house when it comes to storage. But hooks and shelves are your best friends when you want to store in your home! So get creative.
Store your equipment around the house, but be neat about it!
Here's the thing about storing sports equipment in the house: it's still your house. You and your family still need to live in it. So don't let your equipment take over. Instead, designate certain areas in the home to sports equipment storage. Then stick to those places! Don't let yourself get messy or disorganized because that way lies disaster. Instead, always keep your sports equipment in its place and out of the way.
Let our team put together a comprehensive moving plan for you. Complete our simple free quote form or contact us at 1-888-300-7222.