Guidelines for cleaning your new home
An inevitable part of the relocation process is getting your new home in tip-top shape. Cleaning your new home can seem like a lot of work and you might dread the moment. However, there is a way to make this process much more manageable. Once your moving company Washington of choice relocates your items, you may want to start with the process immediately. In this article, we are going to provide you with some simple guidelines that will make the cleaning process a lot easier.
How to go about cleaning your new home properly?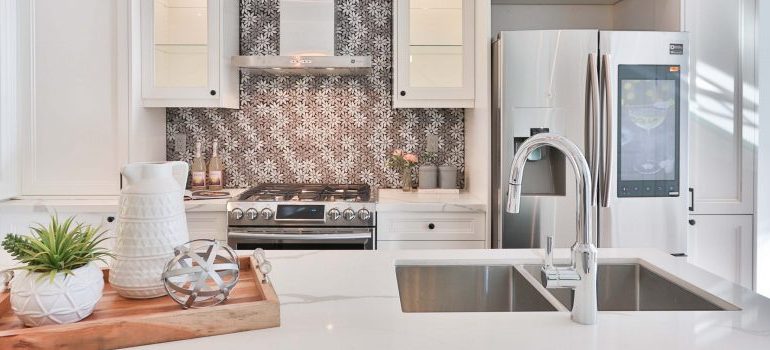 A cleaning process can be much more efficient if you:
Acquire necessary supplies ahead of time
Clean top-to-bottom
Prioritize
Leave floors for last
There are some other things that you can do to make the entire endeavor even simpler. For example, you can opt to rent one of our Newcastle storage units and have your belongings transferred there until you are done with the cleaning. This will allow for a greater degree of freedom throughout the cleaning process, making it a lot smoother. Furthermore, you will not have to worry about any accidental damage to your belongings. Just remember to clean them as well before you bring them inside your new home.
Step 1: Obtaining cleaning supplies
Before you can start cleaning, you are going to need the necessary supplies. To make the most of the process, you may want to inspect your new home thoroughly, writing down the surfaces that are present. While you can utilize universal cleaning solutions, it is usually much better if you purchase specialized supplies. Not only will they make the work easier and more efficient, but they will also provide better protection for the surfaces. And if you are planning on creating a dedicated piano room, for example, you may want to work on the acoustics of the room before your piano movers Seattle bring in the instrument. While you are cleaning, you will get a lot of ideas on what you can do with the home. You may want to have a way of writing them down for later use. 
Step 2: Always go "top-to-bottom"
Alright, let's get into the "meat and potatoes" of the cleaning process. The first thing you will want to do is start from the top and proceed to the bottom. By this, we mean that you start cleaning any features that are close to the ceiling first. There are two reasons for doing this. First, these features do not get cleaned often and might require the most attention. It is best to tackle them while you're fresh and ready. Second, they are going to "shed" dust and dirt while you are cleaning them. Therefore, if you've already cleaned the floors, you will have to do it again. Don't make this mistake, it is a very time-consuming one.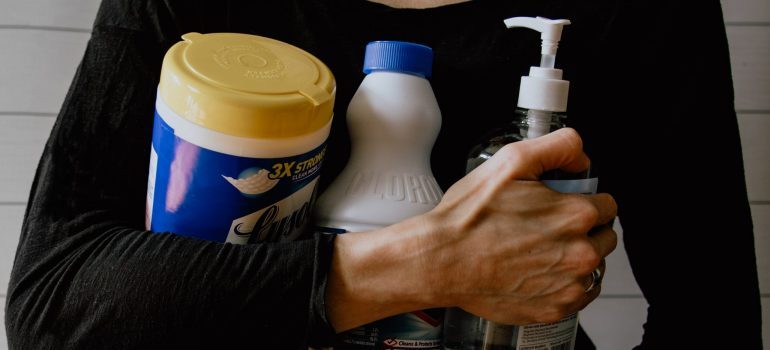 Do this with every room in your home before moving on. If you have ceiling fan blades, you might want to minimize the dust scatter by covering each blade with something like a pillowcase. Then you simply wipe away from the center, with the pillowcase serving as a containment unit. Most of the dust will be inside the case, allowing for easy disposal.
Step 3: Prioritize
Once you finish cleaning the upper fixtures, you are going to need to decide on what to clean first. There are numerous options here but we advise that you start with the fridge.
Cleaning the fridge
The fridge will not have any food in it, which will make the sanitizing process last no more than 20 minutes. You will start by removing all the drawers and shelves and clean them individually. Feel free to use soap and warm water for these, they don't really need any specialized solutions. Of course, if you want to make extra sure that everything is super clean, you can get some specialty chemicals for the process.
The next thing is cleaning the inside of the fridge, for which you can use a simple 50/50 vinegar/water solution. Again, you can use a specialized cleaning agent instead. If the fridge is particularly "gunked", you may need to leave the solution on the surfaces while you do some other chores. And if the gunk is particularly hard to remove, simply boil some water and apply it to the offending area.
Cleaning the kitchen
The kitchen is the next natural step, as you are already inside it once you finish with the fridge. You might want to start with the appliances such as the oven, microwave, dishwasher, etc., and follow that up with cleaning the countertops. The cabinets come last. Make sure that you clean the cabinets both from the inside and the outside and take special note of the handles. Don't clean the floors just yet. Alternatively, you can use self storage Seattle units to store your kitchen appliances while you renovate and/or clean your entire kitchen.
Cleaning the bathroom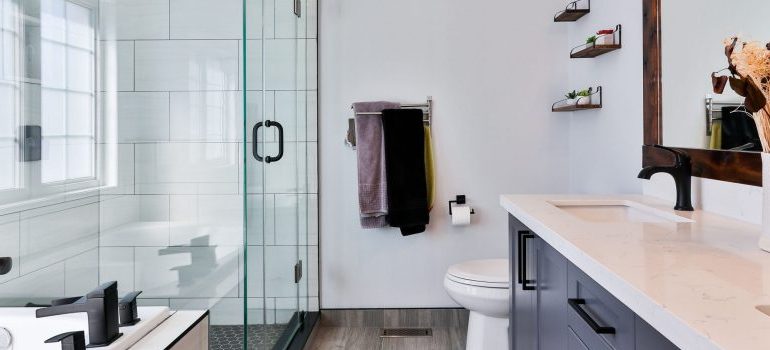 Next up, you will want to clean the bathrooms to the best of your ability. Now, fully making a bathroom "spotless" is going to take much more than a simple rub-over. But for now, simply focus on scrubbing everything clean and applying an antibacterial spray. Replace the seats in lieu of cleaning them, of course. Don't forget to clean the easy-to-miss fixtures such as light switches, door handles, and the toilet paper holder.
After you are done with the bathroom, you can then prioritize the rooms as you see fit. Just remember to clean from top to down.
Last step of cleaning your new home: Floors
Once everything else is clean to your satisfaction, it is time to do some work on the floors. Use a vacuum cleaner to remove most of the dust and debris before you proceed to mop the floors. If you have any carpets, a steam cleaner is the best solution. It may even be worth your while to enlist professional services if you don't own one.
And that is more or less the ideal way of cleaning your new home. While every home is unique, of course, if you apply these guidelines you will have a much easier time of it. Good luck!
Let our team put together a comprehensive moving plan for you. Complete our simple free quote form or contact us at 1-888-300-7222.