How much does it cost to rent a storage unit?
In the last decade, the self-storage industry has gone through massive growth. People have realized the potential behind storage facilities and they are much more inclined to rent a unit than they were just ten years ago. However, there's one factor that still seems to be an issue for many people – the price. Will you be able to afford self-storage Seattle? Are you wondering how much does it cost to rent a storage unit? Can you even count on one exact sum as your only point of reference?
How much does it cost to rent a storage unit on average?
If you have never rented a unit before, then you probably don't even have a general idea of how much money you need to set aside. Well, statistics might be able to help you get an answer. According to research, the national average monthly price for all unit sizes is $87.15 a month and the average price per square foot is $0.97.
However, you have to understand one thing – these sums can serve as a guideline only up to a certain point. While you might use them as a general idea of how expensive/cheap a storage unit will be, you definitely can't expect to pay exactly $87.15 per month – the chances of that are slim.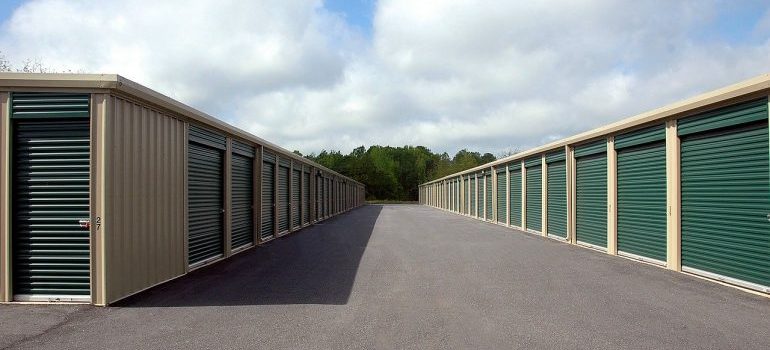 What our moving company Washington knows (and what you are about to learn) is that there are many factors that will have an influence on the final price of storage. And you'd be surprised how big of a change they can make while forming the price. So, the next time you find yourself browsing through storage facilities, pay attention to the following aspects. There lies your answer.
The factors that will have an influence on the price of a storage unit
Clearly, the first and most important factor that can alter the price is the storage company you end up choosing. It only makes sense that reliable and trustworthy providers will have higher prices than beginners in the industry. Just bear in mind that when paying for an experienced company, you are usually paying for quality. So the money ends up being well-spent. Other than that, there are three main things to consider when trying to form the price of storage.
The location of the storage facility
It seems like there's always a division between metropolitan cities and smaller places when it comes to the price. But the fact is that if you are renting a unit in a larger city, let's say Seattle, you can expect to pay more than when renting a unit in Renton. Facilities in urban areas usually have a higher demand, and demand has always been an important factor when it comes to the price. Once you request an estimate from a storage company you are thinking of hiring and realizing they are way out of your budget, why don't you consider renting a unit in a nearby suburb?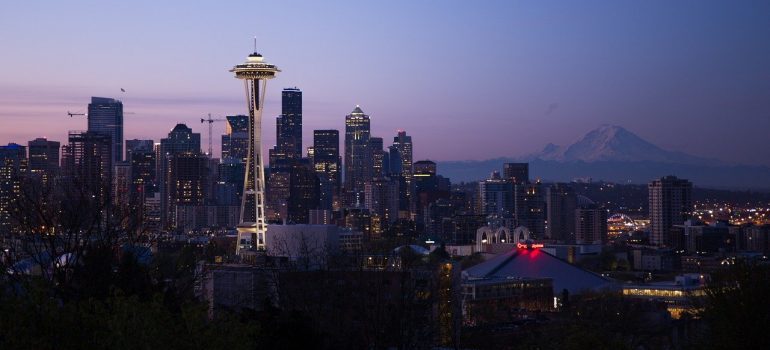 Although, bear in mind that this will work only if you aren't going to visit your unit frequently. Otherwise, you should also include the money you spent on gas in the overall cost of renting a storage unit. And that might be a complete game-changer.
The duration of your rental
How much it will end up costing you to rent a storage unit will largely depend on the duration of your rental. Most full-service storage companies offer month-to-month storage plans that give you all the flexibility without having to make a long-term commitment. However, some companies also offer more affordable monthly prices if you opt for long-term rental. If you are sure that your storage needs are long-term, then your cheapest option might be opting for a 6-month or a yearly package.
However, if you aren't sure about your needs, then don't risk it. You can prolong your rental every month and you won't need to risk signing a contract you aren't ready for. It's also important to mention that a lot of storage providers offer a free first month of storage, and that can be a huge money-saver.
The size of the unit
You had to have seen this one coming, right? It's obvious how the size will decide how much it will cost to rent a storage unit. The larger the unit, the higher the monthly cost – and vice versa. That's why you need to be very careful when assessing the size of the unit that you need. Traditional storage companies usually offer units in a couple of sizes, which has its upsides and downsides. One of the disadvantages is that it can be quite difficult to estimate how much stuff you have, therefore how big a storage unit you need. However, our company offers a more practical solution, one that offers portable storage containers that you can load up at your convenience and at home. Once you're done, you call our team and we have them transported to our storage facility.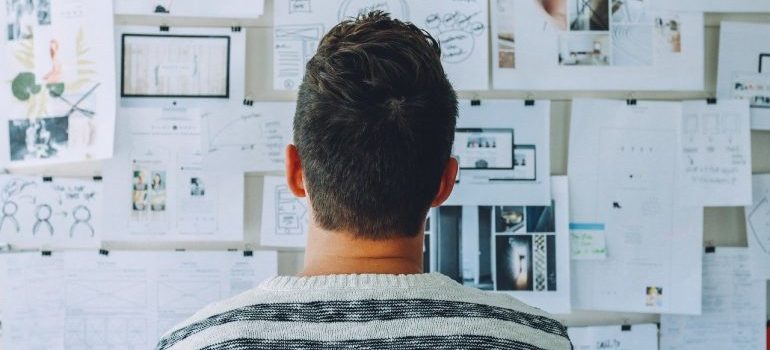 For that reason, why advise to always declutter before storing items – or moving them to any location. The fewer items you have to store, the smaller will the unit be. And a smaller unit equals a lower monthly rental price. See how it's all connected?
It can cost a lot to rent a storage unit
But it doesn't have to. If you store only what's necessary, pick a convenient location, and opt for the right storage plan, you can significantly reduce the overall cost to rent a storage unit. Of course, there are many other factors that will need to be taken into account, like the security of the facility, climate-control features, etc. In the end, you need to do your research about the different types of storage. Will portable self-storage work better than a regular unit? Will you need residential or commercial storage? Don't be lazy when it comes to research – it can save you from spending a lot of money on a unit that won't work well for your needs.
Let our team put together a comprehensive moving plan for you. Complete our simple free quote form or contact us at 1-888-300-7222.