Packing tips for young couples
Anyone who ever moved before knows what is the most difficult part of the moving process. Of course, we are talking about packing. Packing requires a lot of time, physical effort, some knowledge, and quality packing materials in order to be completed properly. That is why so many people struggle with packing. Now, if you are a couple preparing for a move, the good thing is that you will be able to pack everything twice as fast compared to someone who is packing alone. But don't celebrate just yet, you still need to approach this methodically and with a good plan. And before anything else, you need to read these packing tips for young couples prepared for you by some of the best movers Seattle has to offer. Take a look.
There are many factors that determine the difficulty of one packing process
Packing is difficult, there is nothing more that can be said about it. However, there are many levels of difficulty that people encounter during the moving process. One of the most important factors that determine the difficulty of the packing process is the size of your home. More precisely the number of items you have to pack. Other factors are distance, properties' approachability, the time you have at your disposal, etc. One of the most important factors that determine the difficulty of packing is also the number of people that participates in the process. And that is where you already have a certain advantage over people that are alone. However, the number of items you need to pack plays a big role in how much time and effort you will need to invest in this.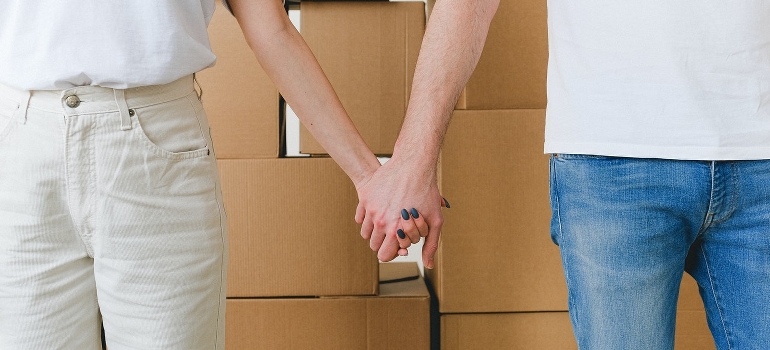 Start packing ahead of schedule is one of the most important packing tips for young couples
If you are moving to a two-story house, you will definitely need a few days to pack. If you are renting a furnished apartment and moving to a similar arrangement, the chances are that you will not have many items to pack. And that you can pack in a few hours. A two-bedroom home usually takes two days to pack. But only if you devote two whole days to do this. The better option is to start packing a week before the move. Take an hour or a two each day to pack some stuff, and you won't feel it. When your movers Issaquah arrive at your home, you will welcome them with a smile and all the items ready to move.
Decluttering before the move has many benefits
Of course, before you start packing, the important thing is to relieve yourself of unnecessary items. Packing and moving items that you never used and that you do not plan to use in the future has no sense.  You will waste time, energy, and money if you decide not to declutter before you start packing. And even if you decide to trash some items along the way, that will definitely interfere with the packing process and make it more complicated and stressful. On the other hand, if you decide to declutter before the move, there are many benefits that you can experience.
There are many ways to sell your excess items, for example.  You could also make a donation if you do not want to bother with a sale. Or, if you are not sure what to do with those items, chuck them in some Seattle storage until you figure it out. Whatever you choose. Just remember that decluttering before the move is one of the most important packing tips for young couples that you will find in this article.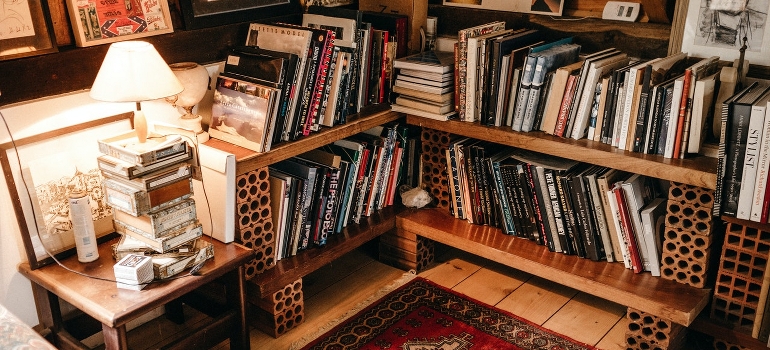 List all your items so you can determine the number of boxes that you need to prepare
Once you declutter, prepare a moving inventory list. Each of you can take one room and list all the items that need to go into the moving truck. This list will allow you to precisely determine the number of moving boxes that you need to prepare. You will also use this list when you ask your movers for an estimate, and you can use it later to check your items after delivery. But right now, you need to because, without it, you will have a difficult time determining the number of boxes. And that can create a lot of trouble if you make a mistake.
Packing your items for the move
When it comes to packing, the room-by-room approach has proven to be the most effective. Essentially, you will be packing one room at a time. But because there are two of you, you can each take one room for yourself. When it comes to actual packing, there are a few things that you need to pay attention to. First, bear in mind that those boxes are made of cardboard. They are sturdy and durable but you still need to be careful with the weight you put inside them. For example, if you are packing books, you should use smaller boxes that can take maybe 10 books at a time. Anything more than that and your box will be at risk of ripping apart. Of course, there will be situations where you will be close to a recommended weight. If that happens, strengthen the box with packing tape on the bottom.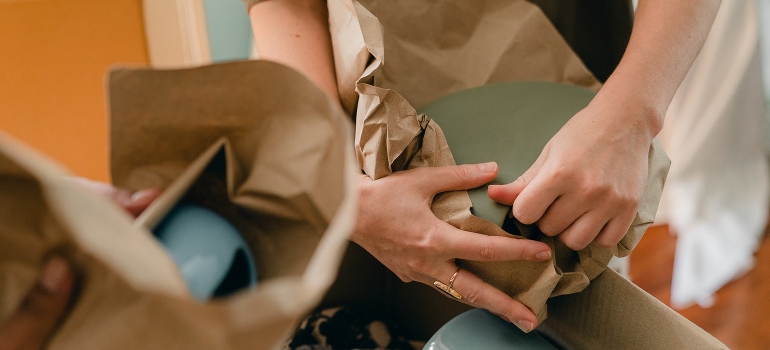 Be careful when packing fragile items as well. When you are packing a few fragile pieces in one box, glasses, for example, make sure that you wrap each piece individually in packing paper or bubble wrap. Also, make sure that you will all the voids in the box to prevent your items from moving and bumping into each other during transport.  Another important thing when packing is to label your boxes. Especially those that contain fragile items. But also, make sure that you mark your boxes with room names, so you can have an easier time unpacking,
Hire pro packers if you are not sure whether you can pack properly
Those are the most important packing tips for young couples that you two need to successfully pack your home for the move. Of course, if you are not sure whether you will make it, you can always find some good packing services Seattle has to offer. They can do that job in a few hours and relieve you from all the stress.
Let our team put together a comprehensive moving plan for you. Complete our simple free quote form or contact us at 1-888-300-7222.