How to choose between multiple movers
When moving, the first and most important task is picking the right company for the job. After all, when the moving day arrives, a moving crew will be your main source of help and workforce. Because of this, when the time comes for you to choose between multiple movers, you have to pick the best company available on the market. In a lot of cases, people completely skip on hiring movers, and choose to do everything on their own. On the other hand, some will pick the first moving company they come across without giving it much thought. Even though both of these options work, neither is optimal if you want to see success. If you wish to have a smooth moving experience, finding the best moving company Washington can offer is a must. Picking the best team for the job is tough, but we're here to offer valuable help!
Moving reviews can tell you a lot about a moving company
One of the greatest ways to find a reliable moving company is by reading through online reviews. Word of mouth and the personal experiences of previous customers can tell you a lot about your chosen movers. However, keep in mind that some reviews might be fake and that you have to carefully read through each one. With that said, you won't see many fake reviews on an expert mover's page. If their services are good, their clients will leave positive reviews, giving details about the relocation itself. Fake reviews usually offer generic words of praise, without mentioning the relocation itself. The important thing when looking for international movers Seattle is to trust your fellow man. The people leaving reviews have already experienced what you're going through. And although reviews aren't always an absolute guarantee that the movers are good, they are a good guideline to base your choice on.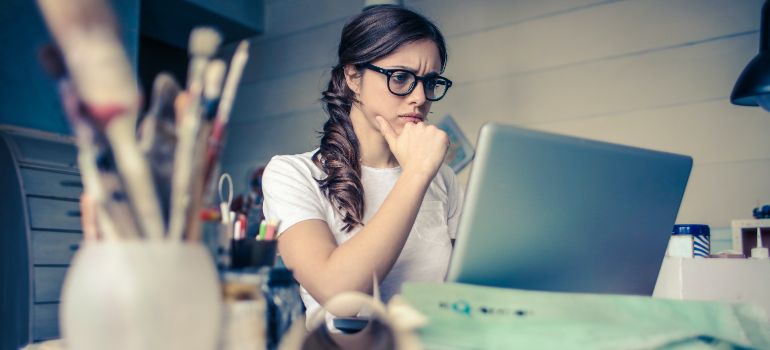 Choose between multiple movers only after you're sure they are legitimate
The simplest way to choose between several good movers is to first remove all the bad ones from the list. This way, you'll be left with options that are safe and legitimate. Once you're at that point, you won't have to worry about the safety of your items, or your moving budget. But, before you reach this point, you have to invest a significant amount of time toward finding good cross country movers Seattle. This isn't an easy process and requires plenty of time and attention. However, the end results really are worth it all, because you'll know that the service you receive will be above excellence. And although it is possible to make your choice while you're searching, it is much better to have a final list of candidates and choose from it.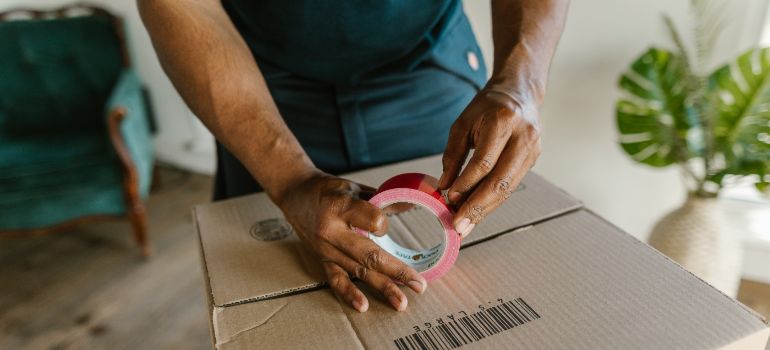 Start by researching the movers in your area and compare the services they offer. After that, eliminate the ones that aren't suitable for your situation. It is perfectly ok to be ruthless when making your choice and eliminating subpar options early on. You deserve the best, and thus you have to carefully choose between multiple movers. In the end, you'll be left with a few options that perfectly match your situation, budget, and needs.
Remember that different companies offer different services
When deciding between multiple movers, it is important to remove all options which don't perfectly fit your moving needs. For example, if you're in need of a secure storage unit for your items, you won't hire movers that don't offer this service. Of course, you can hire several different companies for different things, however, it is better to go with one company that can cover it all. Before you choose your movers, trim down the list of choices by visiting each company's website. There, you will find everything you need to know about the moving team, their history, and the services they offer to their clients. Once you have this data, you can narrow down your options even further, and go with the company that can do the most for you.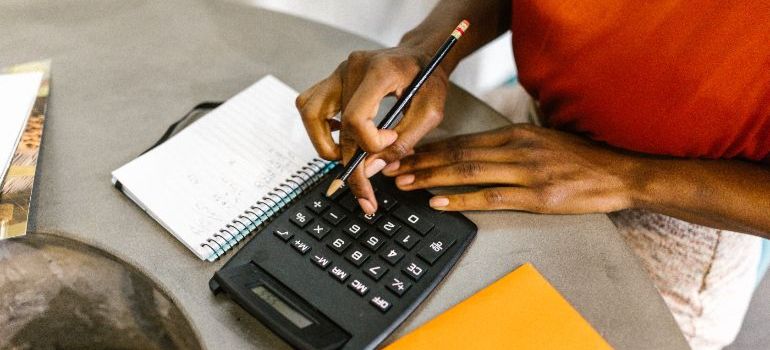 Choose between multiple movers while keeping your budget in mind
Taking your moving budget into account is always important when planning for your relocation. For example, if a specific moving company is out of your price range, immediately cross it off the list. But, before you can do this, you need to setup your moving budget beforehand. Once you figure out how much you can spend on moving services, contact the movers from your list and ask for quotes. Compare these quotes to your spending limit and see which ones you can afford. The ones that exceed your planned number should be removed from the list. Of course, keep in mind that you will have other expenses besides the moving company alone. Once you're done comparing the moving quotes, your list of options will be even smaller, taking you one step closer to the perfect choice.
Finalize your choice by contacting the movers directly
By now, your list should be considerably smaller, and you'll finally be able to choose between multiple movers. At this point, there's not much left to do except listen to your heart and pick the movers that feel right to you. The best way to do this is to get in touch with your chosen Seattle movers and get a good feel of how they conduct business. Ask them a few questions about their services, and see how the representatives treat their potential clients. After this, picking the perfect team for your move will be even easier! At the end of the day, you'll be left with only one company that meets your financial capabilities, as well as moving needs and desires.
Let our team put together a comprehensive moving plan for you. Complete our simple free quote form or contact us at 1-888-300-7222.