How to pack your workshop when moving
You've made the decision to relocate. We're assuming you've already discovered your new digs. But now comes the more difficult part. It's hard to even consider how to pack your workshop when moving. Like in every relocation, it's very important to have a proper plan. Especially before and during the packing. Even though your workspace looks like a mess, there is a solution for everything. Best movers Seattle will make sure that everything goes perfectly. Your entire belongings will arrive at their final destination in the best shape.
First, get rid of the mess
No matter what the size is your office, you must declutter your stuff. We believe you have all kinds of different equipment necessary for the job. But, ask yourself do you really need them? If something is old and broken, there is no point in packing and transporting it. You should disassemble it, and recycle the parts. On the other hand, you might think you can still use it. If that's the case, now is the perfect time to fix it. A fresh start in a new office should begin in the best possible way. If you don't have enough space, don't agonize. Use the benefits of Seattle storage and solve your problems.
How to pack your workshop if you don't have the packing supplies?
Packaging and preparing for transportation are just impossible without the supplies. Purchase the following things from the nearest relevant store:
Different-sized cardboard and plastic boxes
Moving coverings and blankets
A lot of bubble wrapping
Papers
Labels and markers
Rope or twine
Elastic films
Polybags and paper bags
Dollies for transportation
As you can see, you will need a lot of packing supplies. But, they will make the process much easier. Plus, they will protect your equipment from damage. If you're not sure you'll be able to handle things on your own, call movers Issaquah. With reliable movers by your side and plenty of storage solutions at your disposal, you will have a smooth transition.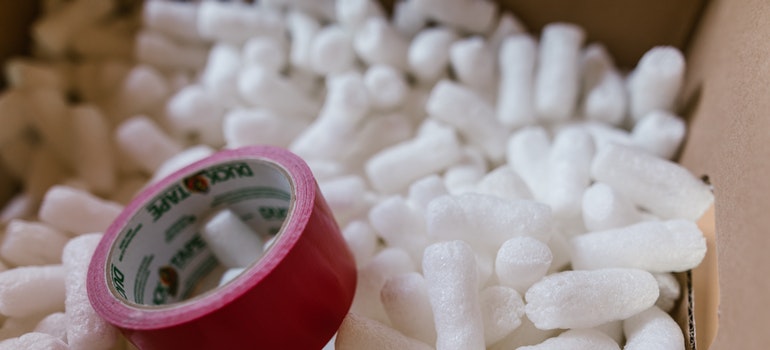 If you have dangerous items in your workshop, be very careful
If you have the right help, wondering how to pack your workshop when relocating will not be a problem. The situation can be a little tricky if you have various sharp tools and objects. Knives, saws, planers, and other blades can get twisted and useless if they are not packed properly. Plus, not to mention that they can harm you. You will have to be mindful during the packing. Wrap the blades in old socks, or in packing paper. Also, you should secure the covering with tape. Pay special attention to the blade ends, where you may add thin cardboard protection for extra padding. To keep blades from moving around in the box, add extra foam or other packing material to the box. Ensure that all saws and knives are protected on all sides. Set a deal with office movers Seattle, if you need assistance with transportation.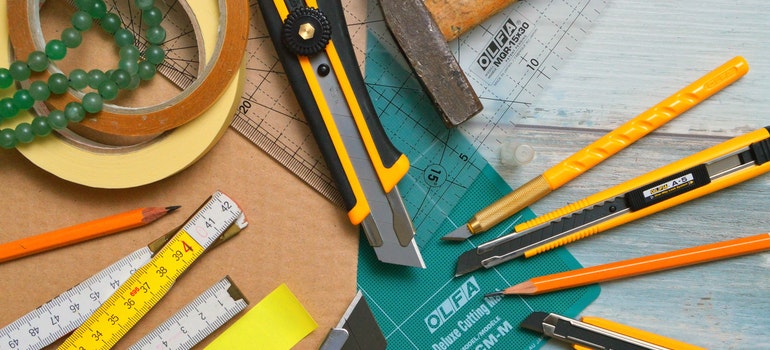 Pack your smaller workshop objects with a simple technique
After you got the packing material, single out boxes, bubble wraps, and tapes. When packing smaller objects, the technique is quite simple. First of all, cover the object with a lot of bubble wrap. You could use some other material also. But, with this one, you will get the maximum protection. Tape the bubble wrap just in case. Put the items in different size boxes. Keep in mind that the boxes should not be loaded with a lot of equipment. Because, in that case, there is a huge possibility the items will fall through the box and be destroyed. Once again, use the tape to secure the box. Although it may seem like a lot of work, this is all for your benefit. You can go on a journey with peace of mind knowing that all your things are safe.
Larger objects require more effort
Packing your workshop equipment for relocation might be challenging. We suggest you hire a moving company. Or, at least you could call a friend, and use some extra help. Packing furniture for moving will no longer be a problem. Larger items will not fit in a box. Plastic wraps, moving blankets, and tape will be required. Firstly, it would be good to remove all additional small items from your bigger ones. Empty everything from your shelves or drawers. If necessary, remove any legs and arms, and deconstruct large sectionals. Wrapping the items is the next stage. Use the tapes for more security. For moving the objects, use moving blankets. If you have to pass through small entrances, you may have to take doors off their hinges along the route. Place the object horizontally or on its end before loading it.
How to pack fragile equipment for upcoming relocation?
Use smaller packaging for heavier or more fragile products. Smaller boxes are more manageable. They're also less prone to allow things to move around within them during shipment. Make sure to cram a lot of padding into any vacant spots. Wrap any items in bubble wrap and cover the interior of the box with packing paper to protect the glassware. Before putting it all together, cover the entire glass in packing paper and then bubble wrap. Don't forget to use additional tape to fasten the bottoms of the boxes. It's also a good idea to line the bottom of the box with a soft material.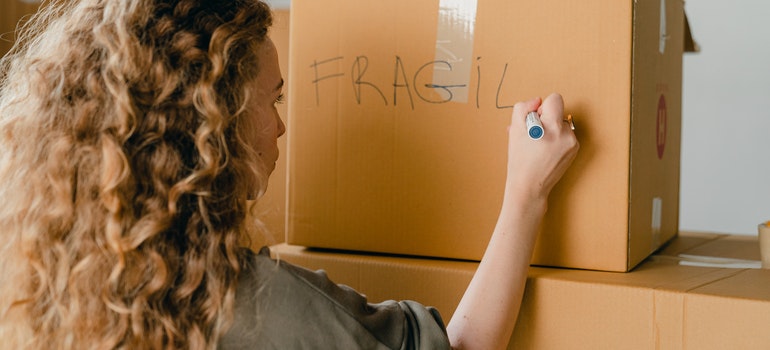 Don't forget to follow these additional steps in order to pack your workshop
Finally, how to pack your workshop if you don't have a plan? This is an essential part of every relocation. In order to prevent the mess, begin at least two weeks before. Also, disable big objects. Plus, use the labels for your boxes. You will see that everything will pass very smoothly.
Let our team put together a comprehensive moving plan for you. Complete our simple free quote form or contact us at 1-888-300-7222.