How to emotionally detach from your home before moving
Moving to another home can be really difficult. You will have to go through a relocation process, for one, which is never a walk in the park. You can make it easier, though, by hiring quality Washington movers for your relocation. But the most difficult part might be in your head. You will need to emotionally detach from your home before you can embrace the new one properly, and that can be hard. There are, however, several things that you can do in order to make this easier. The most important one is to always keep looking ahead. But there are others, which we will detail in this article. From acceptance to proper goodbyes, we will show you all the ways you can utilize to help you detach from your old home.
Keep looking forward
As mentioned previously, going forward is the way to go! You always want to keep in mind that you are in for a new adventure and that your old home was just the staging point. While you may have some great memories you are not so keen on leaving behind, you will create new ones in your new place.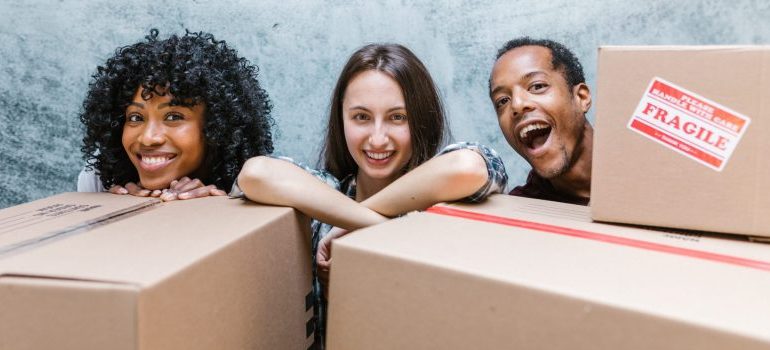 Once your local movers Seattle bring in your belongings, it is a whole new world of adventure just waiting for you. Time heals most wounds, as well, and you can rest assured that it will get easier as it passes. But for the time being, it might seem really difficult (and it is). Here's what you might want to consider to make the whole process easier:
Acceptance
Distractions
Home staging
Proper goodbyes
Focus on the new
You may want to go through all of these and possibly a few more steps before you can truly detach yourself. No one is saying it will be easy but by going through the emotions, it will become easier, one step at a time. The first thing that you want to achieve is:
Acceptance
To emotionally detach from your home, you have to truly accept that you will be relocating. This may sound really obvious but it really is not. There is usually a small part of us that believes that you might not have to leave your own home. And it is that part that stops you from truly embracing your new life. True acceptance is really difficult, however, and can be hard to achieve.
What you need to do is constantly re-assess your own feelings. When you get a surge of emotion, try to pinpoint where is it coming from. Most of the time, it will come from the fact that you simply can't accept that you will be moving. But, over time, you will learn to recognize these patterns and be closer to true acceptance.
Distractions
These emotions can be overwhelming, though. It is easy to talk about them when they are not around but dealing with them is another matter entirely. That is why you may want to surround yourself with as many distractions as you can. This will limit the time where you have nothing to do and can indulge in bouts of "homesickness".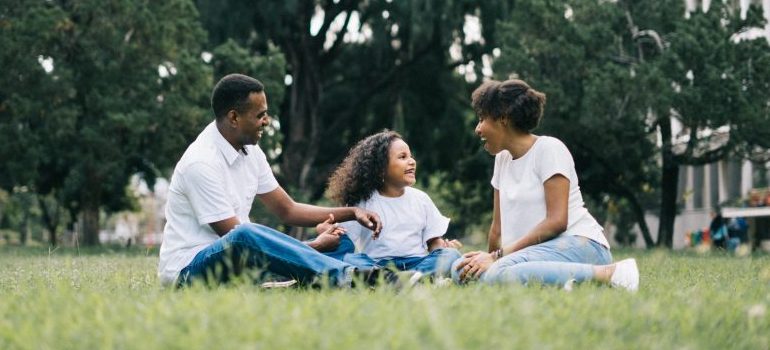 Try to spend as much of your time being actively distracted, like going to the gym, walking the dog, enjoying your hobbies, etc. You may also want to deal with the necessities of your move, like choosing appropriate self storage Seattle, or similar. The important thing is that you always have something else to think about. You will still get occasional emotion flares, of course, but doing this will considerably limit them. 
Use home-staging as a medium to emotionally detach from your home
Speaking of distractions, if you are selling your old home, you may want to involve yourself in the home staging process. Not only will it be beneficial for your financial situation, but it will also provide you with a welcome distraction. It is a great way to occupy your mind and it will also put you into emotional situations but on a smaller scale.
While you are going around your home and staging it, you will be able to deal with emotions in a more controlled environment. You have a goal that you will be working towards which will stop you from indulging the melancholy. You may also want to hire some special services for this process, as they will ground you even further. The fact of the matter is that you want to be alone for as little time as possible. The presence of professionals will ensure that. 
Proper goodbyes
Saying goodbyes is a necessary process that we all need to go through before we can truly relocate to another home, both body and mind. This includes both people and places. You will want to say goodbye to everyone you enjoyed spending your time with, as well as revisit some of the places that brought you joy.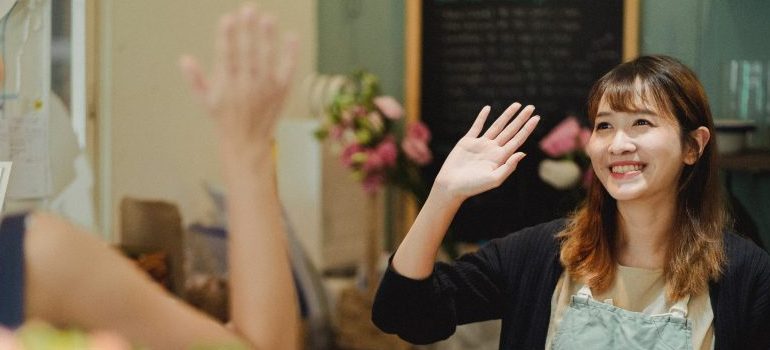 Proper goodbyes are really important to our mind and they will allow you to detach somewhat easier. Once you say goodbye, "that is it", that is what you want. You may want to combine activities, though, as saying bye to every person and place might take you quite a while. You may want to organize a party at a specific location in order to save time and effort.
Focus on the new
Lastly, to truly emotionally detach from your home, you need to embrace the new aspects of your life. Try to focus on them as much as you can. Purposely search for new places to visit, get yourself hyped for visiting them. Consider all the new opportunities and adventures that might be waiting at your new home and grab onto them. The more you think about the new stuff, the less important the old gets. You may, however, need to actively work on that as minds are fickle.
Try to consciously identify when you "trail away" and get back into focus as soon as possible. You are the master of your own mind, after all, and you can do it. Speaking your thoughts aloud can be of immense help, as well. Doing so helps "convince" our subconscious mind. Try it out yourself and see how it works first-hand!
Let our team put together a comprehensive moving plan for you. Complete our simple free quote form or contact us at 1-888-300-7222.