How to enjoy springtime in Seattle
Springtime is upon us! This means that you need to get ready to enjoy everything Seattle has to offer during the season. But if you are yet to relocate there, you might want to secure the help of great movers, such as Hansen Bros. Moving & Storage first. You will want to have as much time and energy to properly enjoy the festivities, after all. We've prepared some options to help you relax, as well. In this article, we will be presenting you with some fantastic attractions, so you can enjoy springtime in Seattle to your heart's content.
Enjoy springtime in Seattle the right way – The list of top attractions!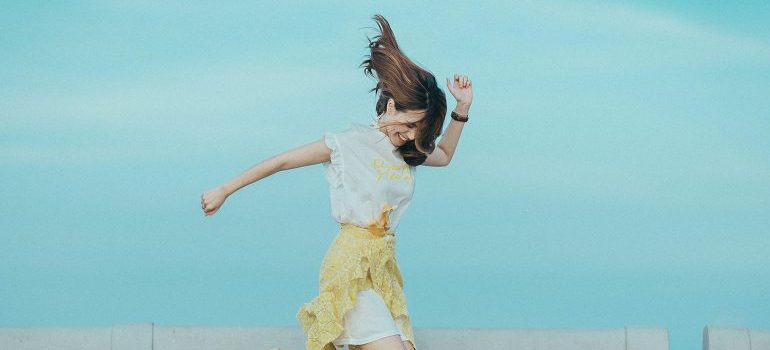 Here's our cherry-picked list of places and attractions that are perfect for having fun in Seattle in springtime:
Tulip Festival
Sail to Victoria
Visit the Discovery Park
Check the Mariners out
Walk on the Waterfront
Take a stroll in one of the gardens
Enjoy a cold craft beer or two
Give the Seattle Aquarium a tour
Of course, this is but a fraction of what this glorious city has to offer. There are many more attractions that are well worth your time but we feel that the above selection is a great way to start. If you are feeling particularly adventurous, you might want to ensure that you have enough energy for all of them. Hiring movers and packers Seattle will take away most of the work, allowing you to focus on having fun. And that is what life's all about!
Tulip Festival
To start with, you may want to get into the springtime mood right off the proverbial bat. And there is no better place to do so than the Skagit Valley Tulip Festival. It is held in April and features numerous fields of amazingly vibrant Tulips, in every shade imaginable. You may like these flowers so much, you may wish to decorate your self storage Seattle with them! Do note that if you do so, you will need to check up on them regularly. They require special care, after all.
Sail to Victoria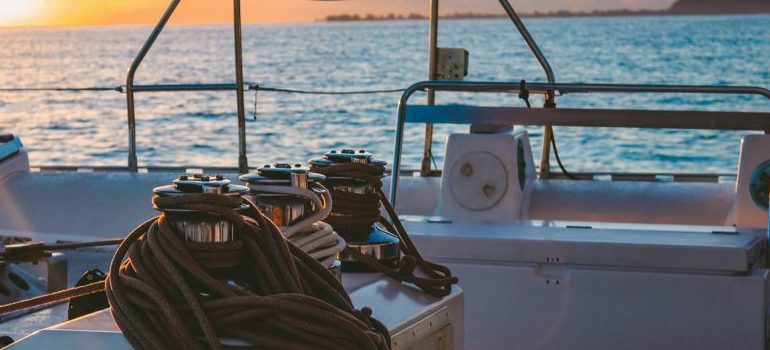 Moving on, the best way to soak up all the sunshine the spring brings is to take a trip across the water! In downtown Seattle, you can embark on a cruise that will take you straight into Victoria's Inner Harbour. There, you can explore the BC's capital at your leisure, shopping around Johnson Street, visit the Royal BC Museum, or even take a stroll through the Butchart Gardens. As an added benefit, you can always say that you've gone to another country!
Visit the Discovery Park
But if your tastes lie more in walking around great sceneries, Discovery Park is where all the fun's at. With numerous hiking trails and an expansive stretch of coastline, your time will slowly melt away. If you can, try to arrive at the West Point Lighthouse at sundown, where you will be able to bask in the glory of the Sound. It is an amazing sight to behold, one worth the trip. But the trip is a fun adventure in and of its own, as well.
Check the Mariners out
Perhaps you are a sports fan? If so, you can get your daily "fix" with the Seattle Mariners at the T-Mobile Park. Enjoy a couple of hours of excitement with a fresh hot dog, peanuts, and beer while cheering for the local team. It is a great way to really get into the spirit of Seattle after your local movers Seattle bring in your belongings. The Mariners always put up a great show and you will not be lacking in excitement and thrills, that's for sure.
Enjoy springtime in Seattle – Walk on the Waterfront
After an enjoyable game, why not take a walk at the Waterfront Park? Or maybe treat yourself to some local seafood at the Elliott's Oyster House? The views are amazing all along the Alaskan Way, all the way to the Seattle Great Wheel, as well. It is a literal treasure trove of great feelings. Try it out, you will definitely not be disappointed!
Take a stroll in one of the gardens
Another great place to take a leisurely stroll is one of the awesome Seattle Gardens. The spring is the season where the flowers are in full bloom and it is always supremely relaxing to simply stop and smell them. There are numerous gardens all across Seattle but the Woodland Park Rose Garden and Queen Anne's Parsons Gardens are the outliers. The latter is considered to be a "secret garden" of sorts, as it is well off the beaten path. But it is really worth your while to visit, and it might make you feel like a true insider. We cannot recommend it enough, to be honest.
Enjoy a cold craft beer or two to enjoy springtime in Seattle
After all these activities, you might simply want to sit down, relax, and enjoy a cold beer. Luckily for you, there is no shortage of brews to taste in Seattle. There are numerous small breweries, taprooms, and other places which serve craft beer. Each one unique and flavorful. But if we had to select a few, we would go for Cloudburst, Seattle Beer Company, and Pike Brewing. The last one is obviously our favorite!
Give the Seattle Aquarium a tour
Lastly, you simply can't enjoy springtime in Seattle to its fullest without a visit to the Seattle Aquarium. The underwater exhibits that are on display in the spring will draw happy smiles from all who gaze upon them. The seals are particularly fun to watch as they splash about and stroke the starfish. Additionally, it is a great educational experience and you will leave the Aquarium with a lot more knowledge (and appreciation) of the water around us and its inhabitants. It is great fun for the entire family and is 100% safe for children. Most of the exhibits are above you, which makes the viewing much more enjoyable. If you are new to Seattle, definitely give the Aquarium a go, you will definitely not regret it!
Let our team put together a comprehensive moving plan for you. Complete our simple free quote form or contact us at 1-888-300-7222.