Vital steps for a less stressful move
Sometimes it might seem to you that no matter how many times you've moved before, the process of relocation will always stress you out. And we have to say that we understand why you're feeling this way. More importantly, you are not alone. Relocations stress out so many people. Some get overwhelmed, others get anxious or become too emotional. Some even like to say that moving to another place is like going through an emotional rollercoaster. But, there is a solution to this problem! If you too are a bit stressed out because of your upcoming relocation, this is the guide that's going to help you. We've listed the vital steps for a less stressful move that will help you go through this process in the simplest possible manner. Read the following carefully and you'll learn how to organize a stress-free relocation.
Why are some moves so stressful?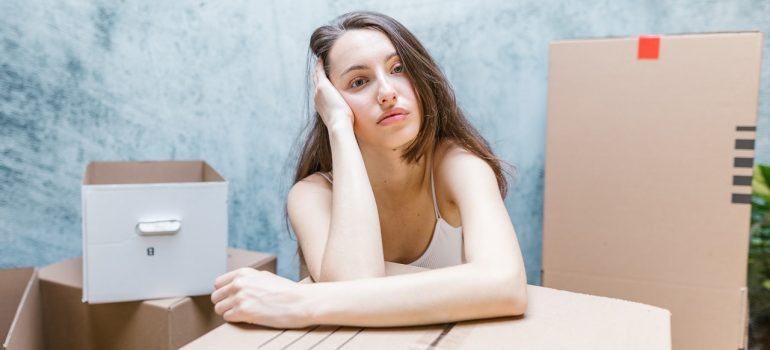 If you've already moved a couple of times before, you've probably noticed a familiar pattern. At first, you're excited about the move and simply can not wait for the big move. But then, as the date of the big move approaches, the sole thought about the relocation date stresses you out. But why is this happening? Why are relocations so stressful?
To be honest, answering this question is not so simple. Although every relocation is unique, some things are the same with every move. Moving is stressful because you need to:
Leave your familiar surroundings;
Move away from your friends and family;
Plan every step perfectly even if you are moving for the first time;
Find a new job and in most cases, you need to do it quickly;
Figure out how to safely relocate all of your belongings, even the most delicate ones;
Pack everything you own in a timely manner;
Deal with paperwork and find a reliable moving company.
Tips and tricks for a less stressful move
Yes, relocations are stressful but that doesn't mean there aren't any steps for a less stressful move. You'll be glad to hear there are many of them. And you know what else? We've mentioned the most important ones in the following text. Read it carefully and write them down if necessary.
Make sure to have every step of the move planned
Whether you are moving down the street, shipping goods with freight companies Seattle, or moving your entire company, you will want to have this process planned. And, you'll need to plan every step of the move if you want to avoid problems and keep the stress away.
In order to make a good moving plan, you'll first have to learn about the process of relocation as much as possible. Then, you should create a moving checklist by writing down every task you need to take care of. Plan when you're going to complete every task on the list and make sure to stick to the plan. That's how you'll ensure a simple and problem-free move.
Accept the stress as part of the moving process
The most important thing about moving to another place is that you need to do your best to stay healthy during your move. To do this, you need to eat healthily, get enough sleep, drink lots of water, and also accept that stress is a normal part of this process. It's perfectly normal to get a bit overwhelmed during this process. After all, you are starting a new chapter in your life. It normal to have mixed feelings about the entire thing. But, the important thing is that every relocation brings new opportunities and new adventures. As soon as you settle in, you too will realize this.
Don't try to do everything on your own
No matter where you're moving, you shouldn't do everything on your own. Even if you're relocating across the street, you'd still want to ask a couple of friends to help out. And, if you have a lot of things to move, you should simply hire some of the best movers Seattle and let them handle everything. Find help and your move will be much easier.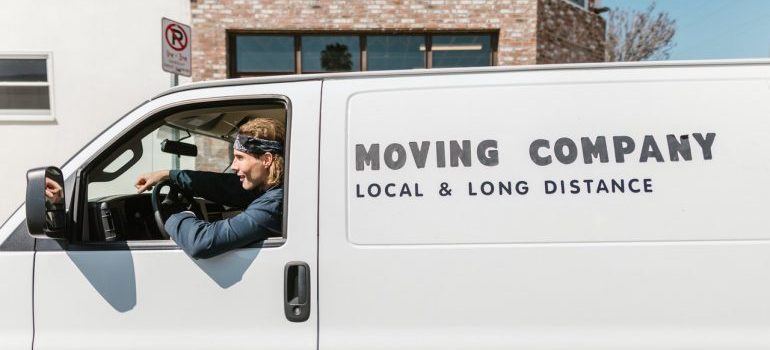 If you don't want to ask your friends or relatives to haul boxes from one place to the other, ask them to keep an eye on your kids and pets. You won't believe how easier your relocation will be if you don't have to constantly check on your children. And you will have more time to focus on following all steps for a less stressful move. So, instead of trying to do everything on your own, find help.
Find movers who can make your move less stressful
Apart from asking your friends and relatives to help out on the day of your move, you should also consider hiring movers Bothell WA. Only professionals will be familiar with the steps for a less stressful move. Find a trustworthy moving company and you will manage to save both time and money on your relocation. They can organize the entire thing for you while you deal with other stuff. This will help you in so many ways. And, it will also calm you down. That's why it's always better to rely on movers than to try to relocate on your own.
Give yourself some time for a less stressful move
Last but not least is to give yourself some time. Moving to a new place will be a major change in your life. So, you should take your time to adjust to the change that's about to happen. If the idea of moving to a new place makes you nervous, check out some meditation exercises and activities to calm yourself down. Also, talk to your loved ones. Let them know what are your feelings about the upcoming move and ask for their help if necessary.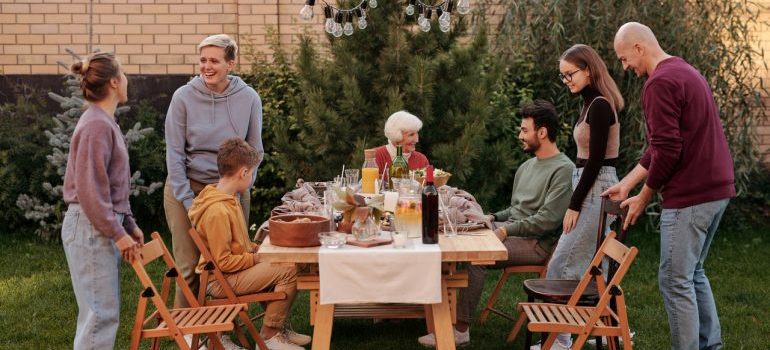 There you have it, these were the vital steps for a less stressful move. Follow them and you will get to move with no problems along the way. And, if you have any questions about your relocation or you're in need of an experienced moving crew, don't hesitate to contact us at any time. 
Let our team put together a comprehensive moving plan for you. Complete our simple free quote form or contact us at 1-888-300-7222.