How to find a rental apartment in Seattle
Relocating to Seattle usually means that you are going to need to look into a rental apartment. Before you can start the moving process, you need to make sure that your new home is up to snuff. However, finding a good apartment takes time and dedication. While it is easy to simply hire one of the best movers Seattle has to offer for your relocation, choosing your new place might take you a while. Therefore, you will want to start early, that is the most important part. In order to find a rental apartment in Seattle, you will also need to consider several sources of information, such as online listings, real estate brokers, etc. Finally, you will want to protect yourself from scams, and tip the scales in your favor. In this article, we will be going over everything you might require for a successful apartment hunt.
How to find a rental apartment in Seattle with ease?
Here's a small list of things that you might want to consider doing while looking for your ideal Seattle apartment:
Start your search at least two months before the move
Check out online rental listings
Hire a real estate broker
Be aware of the scams
Think of having a roommate or two
Take a 13-month lease
Find a rental apartment in Seattle by touring smaller buildings
Social media is your friend!
Of course, you want to involve your friends and family, as well. Spread the word that you are looking for a new place to live, you never know what might turn up! And while you're letting them know about the apartment, ask them if they can recommend good movers North Bend WA, as you might need them in the near future. In any case, the more sources of information you have, the better.
Start your search at least two months before the move
Finding a great place to live takes time. Sure, you might be one of the lucky ones and find the perfect apartment immediately, but that is an outlier. Most of the time, you are going to struggle with finding the apartment of your dreams. If you want to give yourself the biggest "fighting chance", you should start the search as early as possible.
Two months at the least, but more is going to be even better. The fact of the matter is that there are so many places to look into, so many neighborhoods to research. And you most likely have other things to do. But you can search for other necessities, such as Seattle storage, at the same time you are hunting for an apartment. Always try to be as efficient as possible!
One of the ways to find a rental apartment in Seattle – Online rental listings
The best place to start your search is online. You can find numerous apartment listings online, and they are a great way to get an overview of the prices, amenities, etc. Online listings will provide you with a great frame of reference for your future efforts, but are fully capable of ending the search right there. However, even if you find a great deal online, you still might want to be wary and careful. There may be other, better, deals waiting for you. But that does not mean that you should not grab a unique opportunity if it presents itself. Finding a perfect apartment at a low price usually comes down to luck, to be perfectly honest.
Why luck? Well, because there are people who will rent the apartment out for a low price, just to have someone "cool" living in it. If you fit the proverbial bill and are fast enough to act on the offer, you will be settled. However, these offers are few and far between, and you can't really count on them. But keep an eye out, you never know!
Hire a real estate broker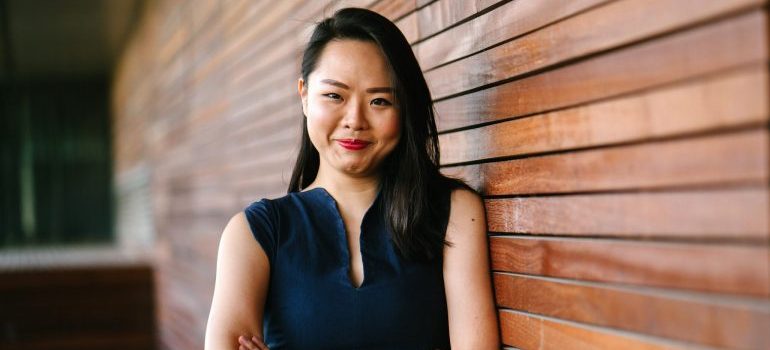 More realistically, you will want to go through a real estate broker to find your new apartment. This is the safest way to go, and one that will provide you with guarantees that you can't get elsewhere. Real estate brokers know the market, know the prices, and know where to look. They will be able to provide you with numerous places to inspect further. Similar to hiring special services from a moving company, they provide you with ultimate convenience. Yes, you might need to pay extra initially, but the results are usually well worth it.
Be aware of the scams
People will try to scam you if you search long enough. That is all but certain. You need to always be on your toes, and keep an eye out for inconsistencies. The most common one is asking for a deposit to even see the apartment. No matter what kind of deal it is, no one pays a deposit just to see a place! Make sure that you don't fall for similar tricks. Hiring a real estate agent will nullify all the scams, though, so if you don't want to deal with them, having one around is the best thing to do.
Think of having a roommate or two
If you can't find a perfect apartment on your own, having a roommate or two will expand your options. You will be able to move into a more expensive place by sharing the cost. If you can manage to live with a few people, this is, perhaps, the best way to go about it.
Take a 13-month lease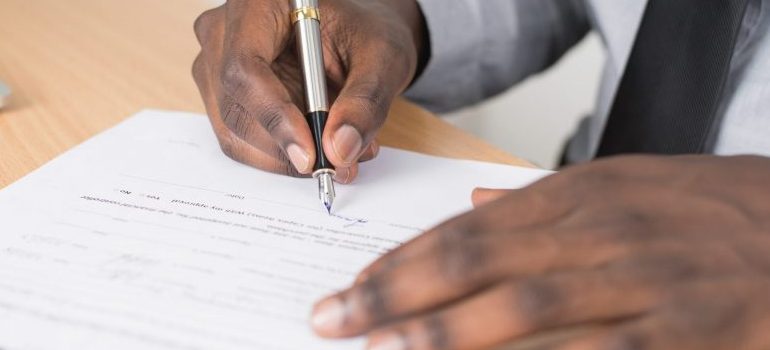 A great way to get into the landlord's good graces is to sign a 13-month lease. By doing so, you may get a better deal, and your landlords are going to love you for it. You give them stability and certainty, they give you a great deal. Everyone wins!
Find a rental apartment in Seattle by touring smaller buildings
If you are looking for in-building amenities such as a swimming pool, a gym, etc., you might want to take a look at the smaller buildings first. In fact, an apartment in a building that has over 200 units and that has a swimming pool, sauna, a gym, and so on, will usually cost a lot more than one in a 3-4 unit building. You also get the benefit of actually using those amenities in the smaller building, as they will never be overcrowded.
Social media is your friend!
Lastly, you may want to use social media to your advantage. Facebook, for example, is a great place to find a rental apartment in Seattle, or anywhere else. When you engage the hivemind, though, be prepared for many suggestions and apartments to look at!
Let our team put together a comprehensive moving plan for you. Complete our simple free quote form or contact us at 1-888-300-7222.