Tips for moving into high-rise apartments
Can you already picture yourself waking up to an amazing view from your new home in a high-rise building? We are sure this is going to be your favorite part of the day- After all,  this is one of the reasons why the demand for high-rise apartments is on the rise. But, before you start enjoying your new place, you will need to take care of one thing first – your relocation. Moving into high-rise apartments has its challenges but that shouldn't worry you. Right in this guide, we are going to tell you how to make your move easier and faster. You only need to read carefully and follow the tips we provided.
Things you need to know about moving into high rise apartments
Every move comes with a set of challenges, the same goes for moving into high-rise apartments.  In order to organize and conduct this type of relocation with ease, there are some things you will need to keep in mind. Here are the most important ones.
Moving into a high rise apartment can be very challenging
Although we are sure you are already aware of this, we wanted to explain why moving into high-rise buildings is challenging. First of all, you will need to find a way how you will transfer all of your items to the floor your apartment is on. If there is an elevator in the building, the task will be a bit simpler, but that will bring up some new challenges. If you plan to transfer all of your belongings via elevator, you will need to figure out how to do this without damaging the elevator, your items, and the building itself.
Of course, if you want, you don't have to transfer all of your items all at once. You can always get a self storage Seattle and place some of your possessions there and take them out after the move. This is completely up to you.
Apart from having to find a way how you are going to conquer the building's floors, there are some other challenges.
Rules and regulations – Some buildings have different rules regarding moving in and out.
Decluttering is a must – There is no way you will be able to move every piece you own. To be honest, there is no need for moving everything.
Security – You need to be very careful not to damage the building's hallways. One simple mistake can cost you a lot.
Accessibility – In some buildings, hallways and door frames will be very narrow. You might struggle with squeezing your big furniture through them without damaging anything.
You will need all the help you can get
Although you think you will be able to relocate all of your belongings on your own, slow down a sec. Moving into a high-rise apartment can be really challenging. If you're not experienced enough, there is no way you will be able to organize a safe relocation. So instead of putting your move at risk, consider hiring local movers Seattle and putting them in charge. Professionals have done this a thousand times and they know how to deal with problems and overcome obstacles.
How to make moving into a high-rise apartment easier?
Now that you know why this kind of move is one of the hardest ones, let's see how you can make it easier. Remember, every type of relocation can be easier if you follow the right tips. This is why we've gathered the tips you need to make your upcoming relocation less challenging.
Have a well-made plan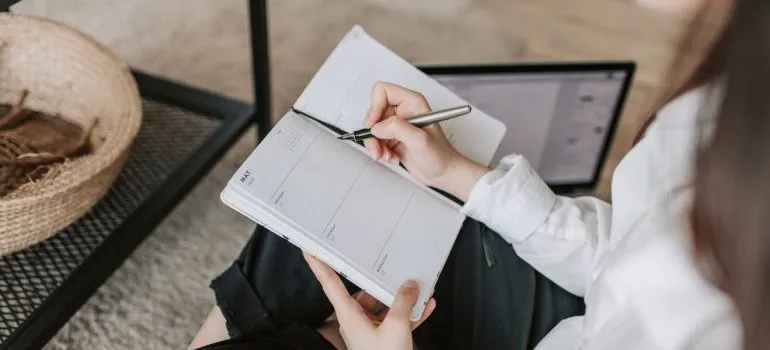 Having a moving plan and a checklist can make a huge difference! This will help you keep track of moving preparations and make sure everything is going according to plan. Make sure to plan your budget as well. Keep track of your expenses and you will avoid spending more than your wallet can handle. Also, if you plan to hire Washington movers, you will need to know what kind of services you need. Make sure to talk to your movers and get informed about moving services ahead of time.
Inform the building's management about the move
In most cases, you will need to inform the building management that you will be moving in. This is a great thing because you will get the chance to meet building managers and you will be able to ask them anything that interests you about the community and the building. Don't forget to ask whether there are any rules regarding relocations.
Don't move everything you own
Remember what we've told you? There's no need for moving everything you own. Declutter your home, get rid of the items you're not using anymore and you will avoid some additional moving expenses. Your relocation will be easier and simpler since you will have fewer items to pack and you will need to buy fewer boxes.
Take safety precautions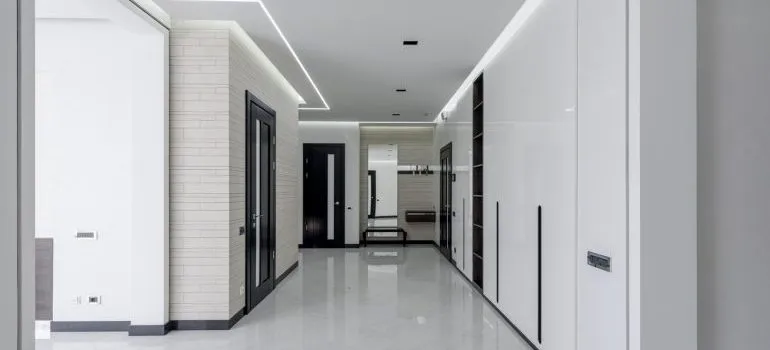 When moving into a house, you need to protect the floors, doorways, and every corner. Well, you will need to do the same, but you will also have to protect the building and not just your apartment. If you want to avoid damaging your floors and walls, simply use pieces of cardboard and cover all the critical and weak spots. Trust us, you will be glad you did it.
Reserve a parking space for your movers ahead of time
Finding a parking spot in front of a building can be really hard… Especially if you are moving during the weekend. Your movers will have to circle around your building and lose precious time while doing it. So, to avoid this kind of situation, make sure to reserve a parking space in front of your building ahead of time. The closer it is, the simpler unloading will be. You should learn about reserving a parking space in Seattle in advance to avoid any problems.
So, there you have it – these were the most important pieces of information about moving into high-rise apartments. In case you have any questions, or you are in need of quality moving services, reach out to us. We'll be more than glad to help.
Let our team put together a comprehensive moving plan for you. Complete our simple free quote form or contact us at 1-888-300-7222.