Pro tips for using a dolly when moving
Using a dolly when moving is probably one of the best things you can do for yourself during relocation. A dolly helps you move heavy items from point A to point B, preserving your health and keeping you away from any moving injuries in the process. It's sufficient to say that the best movers Seattle always rely on dollies when being on the job. However, knowing that this is a helpful tool doesn't do much for you. If you have never used a dolly before, then you probably don't know much about the best ways to use it. On the other hand, at Hansen Bros. Moving & Storage, we are experts on the topic. We are sure you'll find our tips helpful the next time you embark on a move.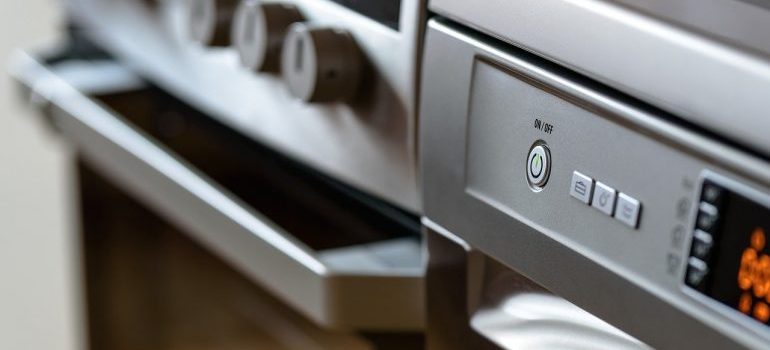 How to choose the right dolly for your move
Not any old dolly will be good enough to use for your upcoming relocation. We won't go as far as to say that choosing a moving dolly is a science, but it's definitely an important part of the process. When choosing a moving dolly, there are a few things you need to take into consideration. Think about the following things:
Which items are you moving to your new address? If you are going to move a heavier load, then you don't want to go cheap. You'll have to get a high-quality steel dolly that will be able to support the weight of your items.
Will you be moving items across a flat surface or up and down the stairs? Solid wheels will be right for the first situation, while inflatable wheels are more suitable for curbs, stairs, and similar obstacles.
Are you moving electronics? Then invest in a strap that will help you secure your fridge or dresser while on the dolly.
Our long distance movers Seattle always opt for high-quality dollies which might cost more than some cheaper options. However, with the safety of your items hanging in the balance, you definitely don't want to be taking such a big risk for only a few hundreds of dollars.
The three different types of dollies
In essence, you will be able to choose among three different types of dollies – a hand truck, an appliance dolly, and a furniture dolly. A hand truck is the best option if you are moving a few boxes and/or lighter items. If you are planning on relocating kitchen or bathroom appliances, then the best idea would be to get an appliance dolly. And if you are relocating heavy furniture such as dressers, a furniture dolly will turn out to be the right option for you. Of course, all of these types of dollies can be used in different circumstances. Whether you are moving or placing your items in Seattle storage, you'll find moving dollies to be the solution you have been looking for.
How to load your boxes when using a dolly when moving?
Once you choose the right dolly for your move, then you need to think about the way you use that dolly. Most often, dollies are used for carrying boxes. Crews of local movers in Seattle know that transporting moving boxes isn't always as easy as it seems. For starters, you need to make sure that you load your boxes from heaviest to lightest, with special consideration that the bulkiest boxes need to be on the bottom.
Moreover, you need to pay attention to the height of the boxes. You can stack as many of them as you can, all the while making sure that you can clearly see the path ahead. As soon as the stack becomes so high that it's blocking your view, you'll know you have reached the limit. The last thing you want is to undo all good that can come out of using a dolly when moving by using it inappropriately.
Tilt the dolly while using it
If you are looking for the easiest way to use a dolly, then you have just found it. By tilting the dolly onto its wheels, you'll be able to secure the items on the dolly, while also making it easier on yourself. You'll actually be able to find many dollies that have handles on the rear end, as they make it easier for you to have a secure grip. However, no matter how secure this method is, it's always better to have someone stand in front of the dolly just in case. We know you'll want to do everything you can in order to protect your furniture during relocation.
Just know that you'll have to be careful every step of the way. You'll have to balance the cargo throughout the whole endeavor, as the weight of the items needs to be distributed evenly. This is something you'll have to figure out on the spot, as the angle depends on many different variables, such as your height and weight.
Clear out the path when using a dolly when moving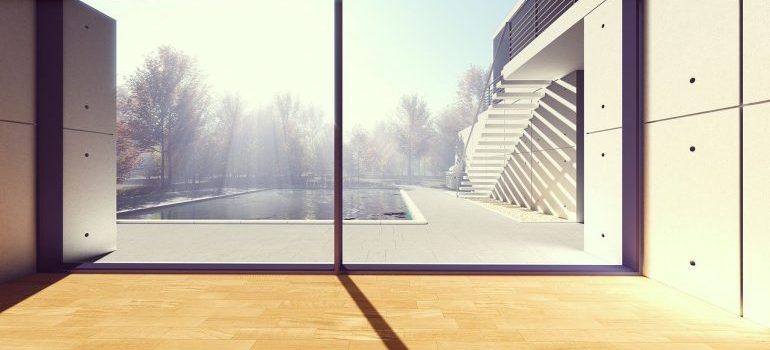 Most often, it doesn't matter whether you are going through a local, long-distance, or interstate relocation – you will have to relocate the items out of your house and into the truck. Many people forget to do one very important thing, which is clearing out the path from point A to point B. The worst thing would be to carry your boxes or slide the dolly and then tripping over an item on the way. That's why the very first thing you must do is clear the path so that you can use the dolly without any interruptions.
Hopefully, you have realized all the benefits of using a dolly when moving. Most importantly, you were able to learn a few tricks that will help you use a dolly like a pro. We are always open to any additional questions you might have.
Let our team put together a comprehensive moving plan for you. Complete our simple free quote form or contact us at 1-888-300-7222.