How to find reusable packing supplies in North Bend, WA
From sustainable business practices to green energy to recycling, everyone is thinking about how to do their part in inspiring climate change and saving the planet. One of the best ways to do this is to avoid single-use items, especially when they're made of plastic. Reusable grocery bags, reusable straws, reusable cups, and even reusable packing supplies – this is the future. Even if you're not ecologically motivated, asking your movers North Bend WA for reusable materials is always a good idea. If you get reusable supplies now, you won't have to get more next time you move or need storage. So where should you look for such packing materials?
Why are reusable packing supplies a good idea?
The idea with anything you can use multiple times is that it pays off more. You buy one reusable grocery bag, then you use it for hundreds of different trips to the grocery store. Not only does this make your life easier and your budget happier, but it's also good for the environment because it creates less waste. For this reason, most Washington movers offer high-quality, reusable materials for packing. If you rely on your moving company for supplies, odds are that you will get something you can use again later on. But be careful with packing supplies you get from other sources. Quality may vary and you may not be able to reuse some of them.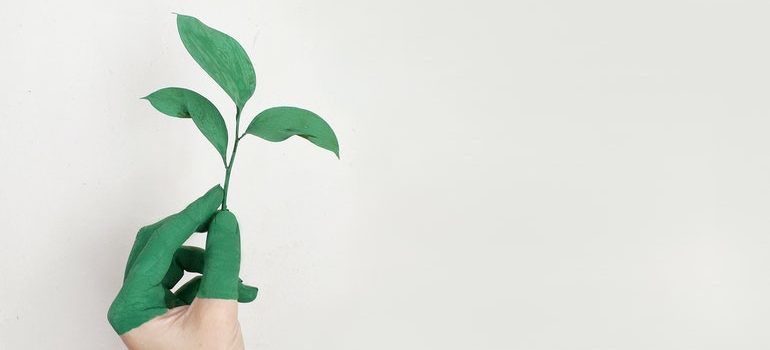 What are reusable packing supplies?
A lot of things count as packing supplies including all sorts of containers, tape, cushioning, and even markers. Some of them you can use again after your move, others you can't. Among the things you can reuse or repurpose are:
cardboard boxes
plastic containers
plastic (and canvas) bags
cushioning material
moving tools
How can you find reusable packing supplies in North Bend, WA?
You should always prepare your packing materials before you actually start packing. That way you can pack in one go without having to stop every couple of hours to go get more supplies. Since packing is a pretty long process, you want to get a headstart on it pretty early on. This means thinking about gathering your packing supplies as early as a couple of months before your moving day.
If you want to find quality moving supplies that you can use multiple times, you're going to need to put in a bit of extra work too. You can't just grab any boxes you find lying around. This might cost you a bit more than getting packing supplies for free. But it'll be worth it in the end because you'll be able to use the same supplies multiple times.
Start gathering supplies early
If you want to only use high-quality packing supplies that you can reuse later on, then it's crucial to start gathering your supplies early. That way you won't be in a rush and you'll have your pick of materials. You can afford to spend more time looking for better supplies if you give yourself more time for packing in the first place.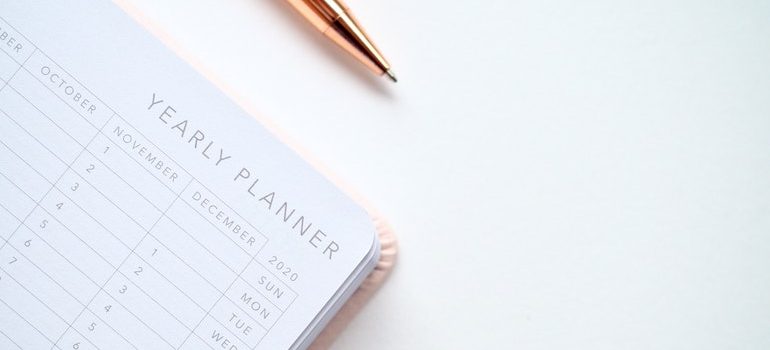 Talk to your movers
Your best source for anything moving-related is your movers. If you have any questions at all or need something for your relocation, it's always best to start by talking to your movers. Moving companies often offer packing services and packing materials that you can get directly from them. Packing supplies you get from movers tend to be high-quality, industry-standard things that you can rely on during the move and often after it too. So when you're looking for reusable supplies, movers are your best bet.
Get high-quality supplies
Cheap, second-hand, and low-quality supplies are not likely to last very long. They may carry you through your relocation without much trouble if you treat them well. But they're unlikely to be reusable afterward. So make sure to only buy high-quality packing materials if you want to use them again.
Treat your supplies well
Your packing supplies are mostly there to protect your belongings from damage. But that usually means they are what gets damaged instead. It's normal that your boxes get a bit banged up during the loading, transport, and unloading. But that doesn't mean you can't use them again when you put your stuff in Seattle storage or even just store things in your garage. It just means you have to treat your supplies with a bit of extra care. Don't overfill your boxes, for example. And if you're putting something heavy in a box, try reinforcing it in the corners with tape. That way, your supplies be sturdier and last longer.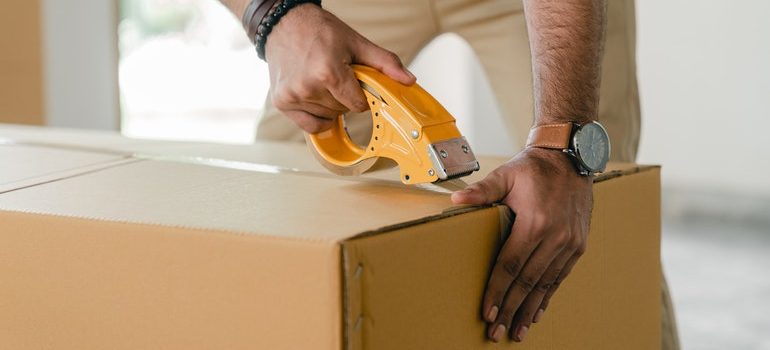 Unpack carefully
It's easy to get excited about unpacking and just start tearing at the boxes to get to your stuff faster. But if you want to reuse your packing supplies, that's not the best idea. Instead, you want to unpack carefully, cut through the tape holding the boxes closed and take things out of them without jostling the supplies too much. Finally, if you're putting your supplies temporarily away, make sure not to fold boxes too aggressively and don't put anything too heavy on top of them.
What to use your reusable packing supplies for
Once you've completed the move, unpacked and settled in, you can start thinking about what to do with all your packing supplies. One option is to keep them for your next move or use them for storage. After all, that's what they're made for, right? But you can also sell reusable packing supplies so that someone else can use them for their move. However, you can also turn to DIY projects instead. Cardboard boxes make for good toys for children or pets, plastic containers can be turned into all sorts of things and with some creativity, packing peanuts can easily become an art. The only limitation is what you can come up with.
Let our team put together a comprehensive moving plan for you. Complete our simple free quote form or contact us at 1-888-300-7222.