Tips for preparing your new home for movers
You've hired Seattle movers, made a schedule and expressed gratitude to your real estate agent. The next step is to settle into your new house. Congratulations on your recent home purchase. Finding a house, let alone preparing to relocate, might be a stressful experience. Fortunately, there are certain measures you can take to save money on your relocation. There are some tried-and-true tips on what to do once you've arrived at your new place. Although it may appear that all of the planning has gone into the move's setup, it isn't quite finished. Long-distance or local moving may be stressful enough on its own. Not to mention relocating into a new home. This is stressful, whether you hire a top-notch moving company or employ a less expensive service. To avoid any potential issues, read our tips for preparing your new home for movers.
Visit your new home beforehand and prepare it for movers
If you have the opportunity, stroll around your new home while it is still vacant before moving in. If the property was full of furniture when you first viewed it, visit it again. You can envision how your own possessions would fit in. Bring your tools to measure and to plan furniture will go. It will save you time later while unloading the moving vehicle and your moving company Washington won't have a problem.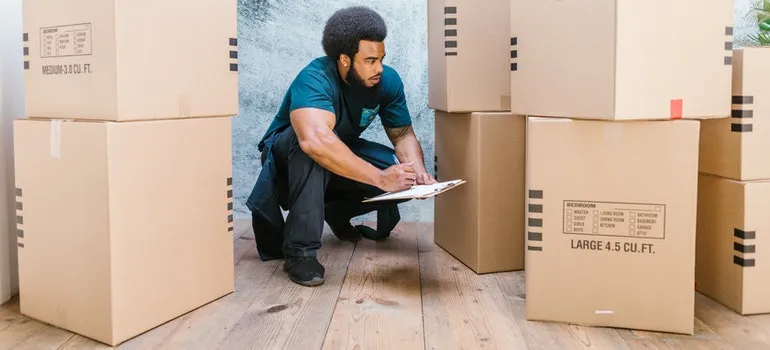 It's crucial to see that all of the stipulations of the transaction were fulfilled. The things you should check include:
any agreed-upon repairs,
appliances that were intended to be left (or taken out),
and the condition of outlets, switches, and fixtures, among other things.
The sooner you bring an issue to the attention of the relevant party, the better. Preparing your new home for movers before they come is crucial. If you're moving the state and can't do an in-person tour, your realtor can arrange a virtual one for you. Some businesses even provide 3-D scans of living areas, allowing you to take a virtual tour at your leisure and estimate proportions from afar.
Make certain children and pets are safe
You'll need to take extra precautions if you're relocating with small children or pets to guarantee their safety in a new environment. You'll need to take care of windows and other objects and furniture with sharp edges. Make sure you put scissors and box cutters out of reach. Also, you should keep boxes containing hazardous goods (cleaning supplies, glass, etc.) in a separate area. This will also allow your movers to do their job without thinking they will damage anything that is not even supposed to be there.
Create an unpacking strategy when preparing your new home for movers
It's tempting to dig straight in, but if you tackle the boxes at random, you'll wind up with dishes but no cutlery, shirts but no trousers, and a hairbrush but no toothbrush at the end of the day. Labeling your boxes ahead of time is important, but so is deciding what should be prioritized after you get to your new home. Kitchen goods will probably be your priority compared to the kitchen. Eating will highly likely be more important than watching TV, for example. Make a plan ahead of time so that you can unpack in that order. That way movers Bothell WA will know exactly where to put each box.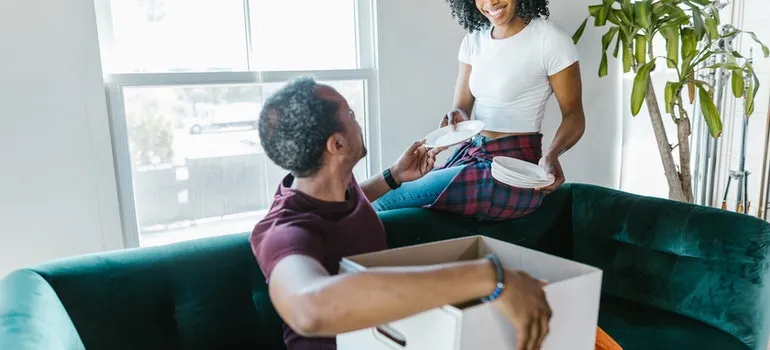 Prepare everything for your electrical devices
You don't want to spend your first night in your new home in the dark, so make sure your utilities (electricity, heat, gas, and water) are all set up and ready to go before you move in. You'll also need to consider Wi-Fi, phone service, and cable. Some businesses enable you to transfer service from one area to another (depending on how far you're moving), but you may need to cancel one location altogether before beginning over at another. Because these setups may necessitate appointments, prepare ahead so that if someone needs to come to your new home, they may do it as soon as possible, and you'll be there to help.
Set up a security system before your movers come
When it comes to safety, it's crucial that you feel secure in your new home. Changing locks so that previous inhabitants don't have access, adding motion detectors or cameras, employing a smart doorbell, or putting up a full-fledged home security system are all examples of what this means to various individuals. These days, there are tools to assist you to assess the safety of your area and choose the best course of action for safeguarding your new house. However, you should organize this before your movers come. You don't want to have two groups of workers in your house on a moving day because they would only bother each other. This is especially important if you have a lot of pieces of bulky furniture. If something unplanned happens, you can always rent some of the storage units Lynnwood. Your furniture will be safe until your house is ready for it.
Do not forget to thoroughly clean your new home
There's no better time to clean your house thoroughly than when it's completely empty. You have complete control over every floorboard, window sill, and nook and cranny. It's worth a clean down if you have the time between closing and your house being swamped with moving boxes. You will need a lot of cleaning supplies and cloths, so you should buy and prepare them ahead. Amazon's website is a great solution for that kind of shopping. When your movers arrive, your house will shine.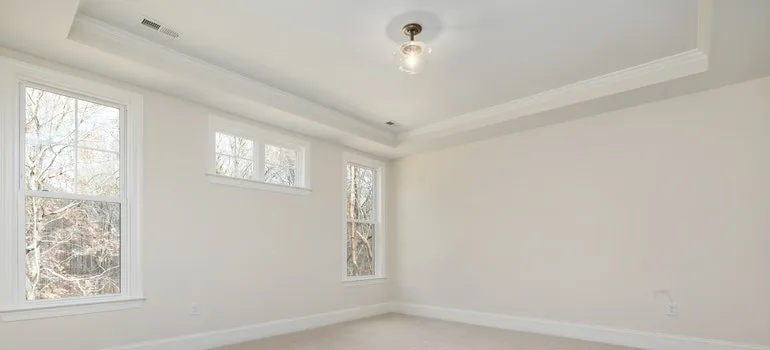 When you have finished all the tasks, your movers can come and unload your boxes. You don't have to accomplish everything by yourself and right away. Preparing your new home for movers is not easy, but it is worth it. It will save you a lot of time and energy when the unpacking comes. As you grow adjusted to your new surroundings, adding personal touches will help you feel more at ease.
Let our team put together a comprehensive moving plan for you. Complete our simple free quote form or contact us at 1-888-300-7222.