How to get your security deposit back after moving out
A security deposit is an integral part of the renting process, at least in Seattle. Almost every landlord is going to request one before they sign the lease. Normally, you move out of the apartment and get your security deposit back, if everything is in order. However, this is where it gets tricky if everything is in order. What you need to do is understand what that means and act accordingly. You don't want to be in a situation where you have to pay for self storage Seattle, for example, and not have any money to do so. In this article, we are going to show you what you can do to ensure that you get your security deposit back without any issues.
Seven tips to get your security deposit back after you move out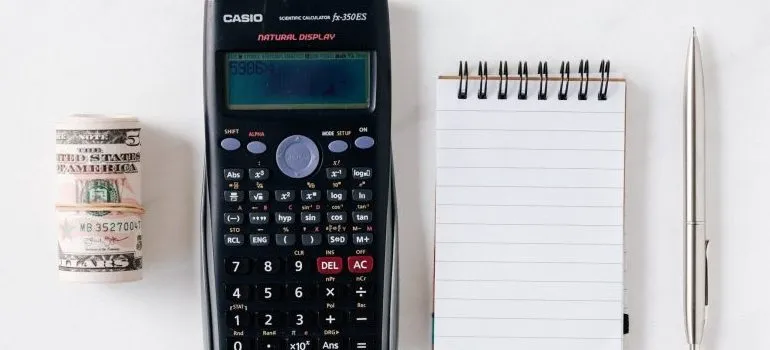 To be perfectly honest, you need to start worrying about the security deposit well before you actually move out. Once you do, you simply don't have as many options as you might like. Therefore, here's what you will want to do prior to moving out:
Carefully read the lease before moving out
Make note of any existing damages
Notify your landlord on time
Do minor repairs
Clean the premises
Research your rights
Return the keys
The best way to get your deposit back is to make sure that your landlord can't hold it due to one reason or another. If you play your cards right, that will not be an option. You will be free to hire one of the best movers in Seattle and plan your relocation. Let's see how to do that.
Reading the lease
The rental lease will have all the information about how many days of notice you need to provide to the landlord, or about the circumstances in which they can withhold your security deposit. The document will also stipulate whether a move-out inspection is required, and its terms. Lastly, there may be other clauses in there that you might want to be aware of. You don't want to hire one of the local movers Seattle has on offer and not have enough money to pay them at the end of the move. Therefore, re-read the lease and make sure that both you and the landlord are abiding by the rules of the contract. 
Document existing damages
In most homes, there will be some existing damage that was there when you moved in. What you want to do is to document that damage so it can't be used against you. While most landlords are perfectly aware of the apartment's condition, some might genuinely not be. Ideally, you will send these photos and documents to your landlord as soon as you've moved in. Otherwise, they can feign ignorance and demand compensation for the repairs. Obviously, this is a worst-case situation but you might be surprised at how common it is.
If you haven't made any documentation about these damages, at least talk to your landlord and explain the situation. Most of the time that will be enough.
Notify your landlord on time to get your security deposit back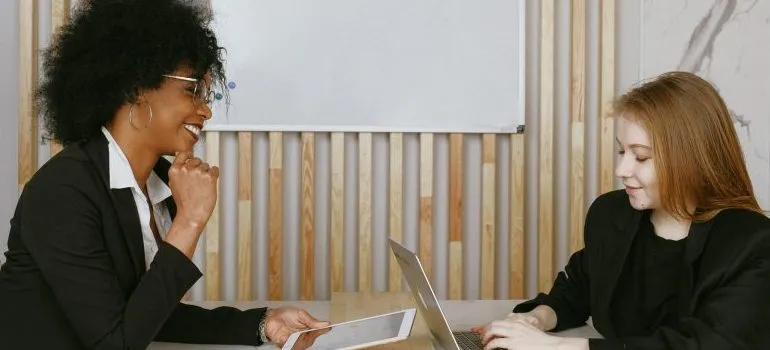 Most lease terminations require tenants to provide a 30 days notice to the landlord. However, these vary from state to state so you might want to read what it says in the lease. Either way, giving even more notice to your landlord is a lot more preferable. It will show goodwill on your part and make your landlord more amiable toward future requests. Most of the time, you will get your security deposit back sooner that way.
Do note that if you fail to give proper notice, you might be required to pay an entire month's worth of rent, as well as wait a long time to get the deposit. It is in your best interest to abide by the rules for this one.
Do a few minor repairs
The fact of the matter is that, after living in a home for some time, you will damage at least something. Now, these repairs might be minor and not require much time, effort, or finances, but they will count against your security deposit. Most likely, if your landlord needs to repair these things on their own, it is going to cost much more.
Therefore, what you want to do is to repair as much as you can before you move out. Once the landlord-approved inspection is over, make repair arrangements. Talk to your landlord about how to proceed, as they may have access to experienced professionals. But for the most part, if you can repair something, do it. It is going to be much cheaper than opting for special services afterward. Most commonly, you are going to be required to paint a room back to its original color at the very least.
Clean the place before moving out
One of the ways that landlords love to "short" their tenants on their security deposit is by hiring cleaning services. The fact of the matter is that, in most cases, you need to leave the place in a clean condition. And that means that you want to scrub it as thoroughly as possible. That will avoid any complications that might arise.
You have rights – Get to know them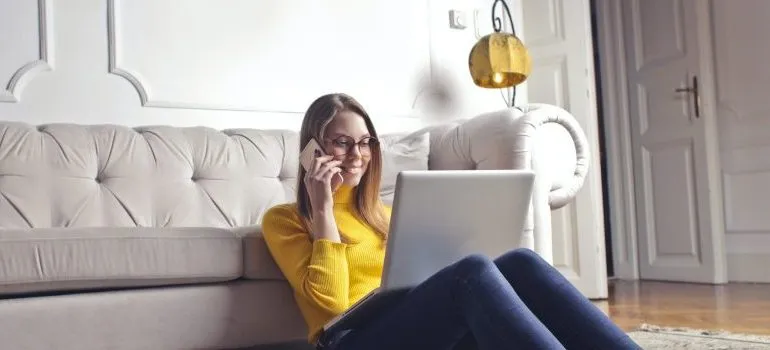 Every state has its own version of renters' rights. What you need to do is familiarize yourself with those rights, and know about your legal options. There are times when you will be dealing with an unreasonable landlord, after all. Even if you do everything "by the book", they might not want to return your security deposit. But if you know your rights, you can easily create a lawsuit and get the deposit that way.
 Return the keys in a convenient manner
The last thing you need to do before moving out is to return the keys. If you have lost any of the keys, you will want to notify the landlord as soon as you can. Locks may need to be replaced and that might influence the security deposit. To earn some more goodwill and get your security deposit back, ask your landlord about how they want the keys delivered to them, in-person, via mail, or in any other way.
Let our team put together a comprehensive moving plan for you. Complete our simple free quote form or contact us at 1-888-300-7222.