Moving tips for people with disabilities
Moving to another place brings many challenges – finding a new home, figuring out how to relocate everything you own, finding reliable Washington movers, saying goodbye to loved ones. The list just goes on and on! This is an event that is difficult for everyone, no matter their age or place in life. But, for people with disabilities, these challenges become even bigger. This doesn't mean that a disability should be the reason for avoiding the relocation process. If we've learned anything from life, it's that people with disabilities can accomplish great things and overcome any challenge life throws at them. The same goes for the challenges of relocation. So, instead of avoiding the move, take a look at the moving tips for people with disabilities that we provided in this guide. Follow them and you will move hassle-free.
How can our moving tips help people with disabilities?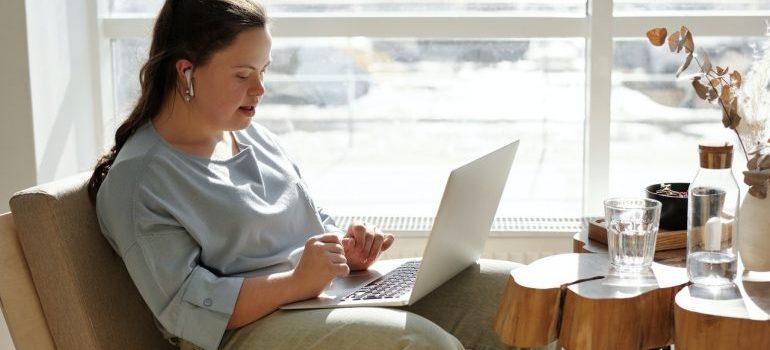 This guide is here to show that no matter how relocations are challenging, anyone can move and make this process easier. Whether you opt to put movers Edmonds WA in charge or relocate on your own, our tips will still be useful to you.
People with disabilities might need some additional help during the relocation, depending on the type of disability. This is why it's a good idea to ask your relatives or friends whether they can help out during the move. The more help you have, the simpler your relocation will be. This is a rule that applies to everyone who's moving their belongings to a different location and not just people with disabilities.
Our moving tips for people with disabilities explain the relocation process to the tiniest detail. After reading them, you will see that one relocation is not so different from another – every move needs to be planned and every move becomes simpler when there are professionals helping you out.
Important things to do before the relocation
So, you're getting ready to relocate? Before you start your search for reliable movers and packers Seattle, there are a couple of things you will need to do first. Here they are!
Make sure your home is accessible and meets your needs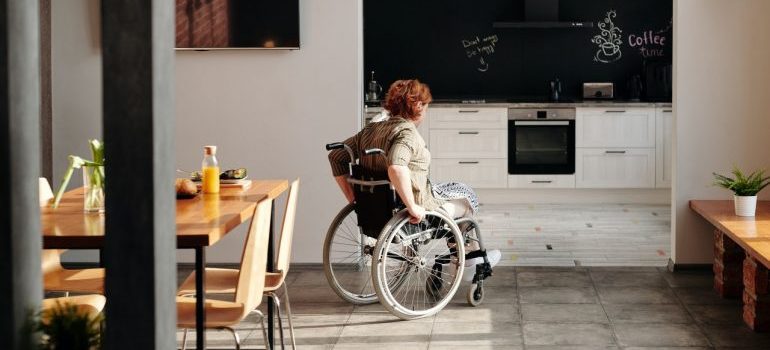 First things first – you need to make sure that your new home is accessible. This is probably one of the most important things you need to do before moving into a new house. It needs to be organized in a way that allows you to move around freely and do your everyday tasks.
It is a good idea to write down the things your new home should have – parking, ramps, wide hallways, accessible bathroom, etc. By writing them down, finding a home that suits your needs is going to be much easier. If you need help with analyzing the living space you like, you can take a look at this home accessibility checklist and see whether this place has everything you need.
Keep in mind that professionals can help you make modifications to your new home. There are many organizations and companies that can evaluate your living space and take care of any home modification for you. You can work together in order to create a home that meets all your needs.
Get informed about your renter's rights
If you'll be moving into a rental, it's important to get informed about the renter's rights ahead of time. These rights will explain the relationship with your landlord as well as inform you about home modifications and updates you're allowed to make. These rights are here to protect people with disabilities and make their everyday life easier.
Let's take a look at some of them:
In most states, people with disabilities have the right to make modifications and updates to their rental. 
People with disabilities have the right to ask for a dedicated parking space close by. 
If necessary, people with disabilities have the right to live with a service animal.
The landlord can't discriminate against people with disabilities in any way. 
Look for financial assistance if necessary
If you are looking for cheap moving solutions and ways to make your relocation more affordable, you should apply for financial assistance. There are many organizations that provide financial assistance for people with disabilities. Administration for Children & Families and Grants.gov are only some of them. These organizations offer loans and resources that might be of use to you during the move. It's free to apply so you have nothing to lose! We believe this is among the most important moving tips for people with disabilities since it can make the move so much easier for many people.
Additional moving tips for people with disabilities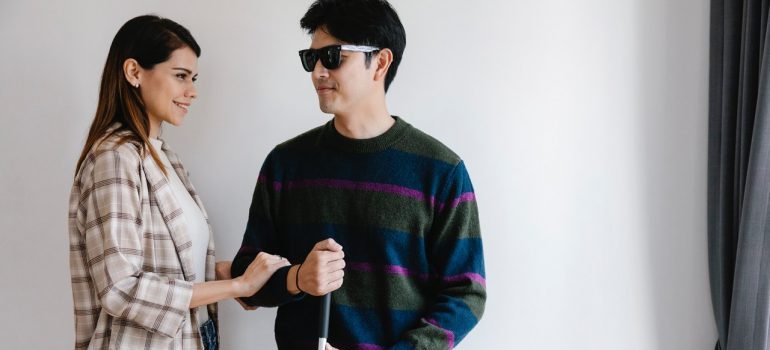 Remember how we told you that in the end, every relocation is the same? You need to plan all of them and look for professionals who can help you. The tips we are going to mention here are the ones that can be applied for any move.
The first thing you will need to do is plan every step of the move. The more thorough your plan is, the easier the move will be. This is something that you need to do well in advance. Think about problems that can occur and how you can solve them. Don't let any obstacle affect your relocation.
Find someone who can help you during the move. Ask your family and friends if they are available on the day of your move. They can help in so many ways! Even if you hire a moving company, you'd still want to have some of your loved ones by your side during the relocation.
Give yourself some time to adjust to the change. You are starting a new chapter in your life, it's perfectly normal to have mixed feelings about this. Talk to your loved ones about the change and let them know if something worries you.  You will instantly feel better.
So there you have it – these were the most important moving tips for people with disabilities. Remember them when the time for relocation arrives and you will have nothing to worry about.
Let our team put together a comprehensive moving plan for you. Complete our simple free quote form or contact us at 1-888-300-7222.