How to pack family heirlooms for relocation
Among all the items to move from your home, heirlooms are the most sensitive and fragile. When it comes to packing, it's not just about the sensitivity of the items. Unlike some other valuable inventory, family heirlooms cannot be replaced. Therefore, the main challenge during the packing process is the sentimental value people may feel. As a result, before you decide to pack your heirlooms, you should think about the process in advance. Hansen Bros. Moving & Storage is the company that can help you pack and move this type of inventory very quickly and easily. Moreover, if you don't know how to pack family heirlooms, read on and find some helpful hints in this article. 
Sort out your inventory before packing
Before you start packing your family heirlooms, you should make an inventory list. You can do it on your own, or ask a professional moving company to do it for you. Putting everything on the list is beneficial as some items cannot be packed together. No matter how many packing materials you use, the delicate nature of these items will not let you pack them easily. For instance, putting family photographs together with vases or sculptures is never a good idea, as they require different packing. Therefore, you should make categories of things and pack accordingly. This will help you decide which things you are going to keep, throw or donate. Many people choose some of the best Issaquah moving companies to help them sort and pack their heirlooms. This is a good idea as your moving company knows how many packing materials you need, and how to load them.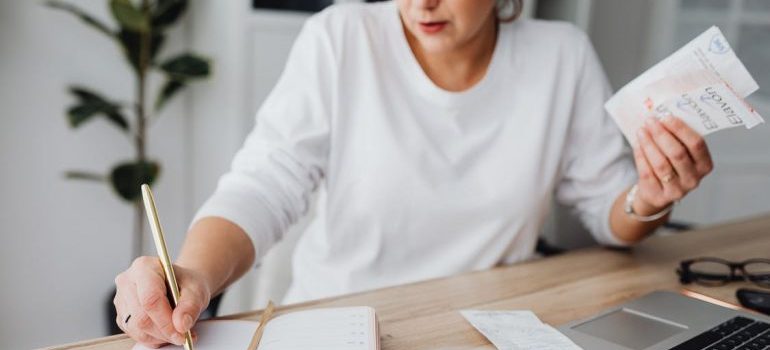 Find proper packing supplies for your family heirlooms
After you have completed the first step and put your heirlooms in categories, now is the time to pack them. First, look for some high-quality moving boxes and other packing supplies. Avoid using free or used moving boxes, especially if they are in poor condition. When packing valuable inventory, saving money on packing supplies is not a good idea. Contacting some of the local, best movers Seattle has to offer is a better way to get supplies for packing family heirlooms. Reliable movers will always do the job impeccably, and step-by-step. Moreover, they will offer cardboard boxes, bags, and containers in all sizes and shapes. Doing the job properly now will save your nerves later.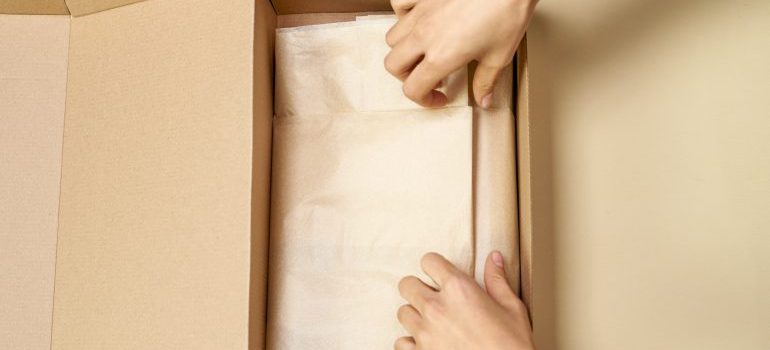 If you are not sure how to pack family heirlooms, put them in a storage
Packing family heirlooms is more than just a necessary part of the moving process. Because they are difficult to pack and relocate, people prefer to keep this type of inventory in a storage unit. If this is what you are thinking about, PortaBox Storage Seattle is the best place to look for a secure storage facility. Your movers will either provide you storage or recommend a safe storage option for your heirlooms. You will choose between long-term or short-term storage, as well as the appropriate unit. This way, you may rest assured that your family heirlooms will be protected and well-maintained. Storage facilities in Seattle are clean, dry, and possess modern equipment. The best of all is that once you want your heirlooms back, you can call your mover and transport them anywhere you want.
Hire a professional to help you out with packing
If you are a newbie in the packing and moving process, it is a good idea to hire a professional to help you out. Not only will they help you with packing, but professional local movers Seattle know how sentimental you may be about your personal items. Therefore, they will offer a variety of options for packing your family heirlooms. On the other hand, as much as it comes in handy, professional packing may be pricey. In this case, you may want to ask your family or friends to join you in this adventure. Packing your heirlooms is stressful, but it doesn't have to be if you make a good combination of packed items, such as the following:
Photographs and documents
Vases, sculptures, and artwork
Mirrors, crystal items, and glassware
Antiques and art collection
Bulky pieces and furniture
Personal and valuable items
How to handle your family heirlooms after the packing?
After carefully packing family heirlooms, and transporting them to a new location, you should decide where to store them. Although some of them only make piles and clutter in your home, you can put them to good use. Certain family heirlooms can make a large house feel cozier. Moreover, paintings, artwork, photographs, and other valuable items help to preserve family values and traditions. If these items do not visually fit in your home, you can always store them in cabinets, lockers, or a storage unit. Another good idea is to remodel old family heirlooms into something new. This way, they will make a fine refreshment in your new home.
Packing is an important aspect of every process of relocation. While some things are easy to pack, others are causing us headaches and trouble. Family heirlooms belong to the second category. Many people don't know how to pack family heirlooms without damaging them. In order to successfully pack your family heirlooms, you can make an inventory of all the things you have. Moreover, choosing high-quality packing supplies, as well as hiring a professional company to help you are always good options. However, if you still have doubts about how to pack your family heirlooms, you can put them in storage. The possibilities are endless if you carefully consider your options.  With the right set of advice, moving and packing don't have to be stressful events.
Let our team put together a comprehensive moving plan for you. Complete our simple free quote form or contact us at 1-888-300-7222.