What are the benefits of portable storage units?
While planning your relocation, there is one more thing you should put on your list. Finding perfect storage is the thing people usually forget about during that chaos of moving and packing. However, Washington movers can solve all your problems and help you find one. The thing is that you have to do a detailed declutter first and determine whether to keep or donate your belongings. Then, you'll be able to find the right storage depending on your needs. For all of you not sure if you actually need storage during the move, here are just some of the numerous benefits of portable storage units.
The key benefits of portable storage units and how they relate to your need for storage
When you're in the middle of packing, that is definitely something that occupies your mind the most. Then you almost forget that all those boxes and heavy furniture need to be transported to your new location. Well, there comes the solution called renting storage. And not only that, but you have to move those boxes out of your home to continue packing. They're just making the mess. Read along and get acquainted with some advantages of storage:
Putting your belongings in storage keeps them safe
As you probably know, when opting for Seattle storage, expect it to ease the whole moving process. Since people around you can notice that you're in the middle of the move, you have a right to be afraid for the safety of your items. Still, you can calm down knowing that security is one of the best arguments we have for renting storage. proper storage facilities have alarm and surveillance systems that work perfectly and can guarantee that even your most valuable items won't be stolen. If you don't want to risk it, we suggest you keep important documents or business paperwork with you during the move but keep in mind that professional moving companies are ready to assist and answer any security-related questions at all times.
Choosing portable storage helps you declutter during a move
During the packing process, you need to make a selection that involves giving up on some items you don't need anymore. Then you'll be able to relocate only things you actually use. When you start looking for storage, you'll notice there are numerous types and sizes you can consider. Depending on your needs and the number of boxes, some options can quite limit you. Especially, if you don't have a higher budget. That is how it can motivate you to spend less money, or even earn more by selling old belongings you don't want to use anymore. You can also donate and find an additional way to save space. If you're not using something here, you won't use it in your new home either. Think about it, especially if you're relocating your office and in need of commercial storage, in addition to moving your entire home.
You can master your organizational skills
Just one in the line of benefits of portable storage units is better organization. When you do have in mind that your belongings are safe at a convenient location, you can be calm and plan your obligations better. The thing with the storage is that it keeps your belongings ultra-safe plus creates extra space at your home for moving your boxes and furniture around. Also, helps pack and make enough empty space to clean your house up before finally leaving. When you finish packing the kitchen, move all those boxes so you can walk around and make other things done. It saves a lot of time when you are able to transfer boxes in your storage conveniently. Then, contact movers to relocate anywhere in the city of Seattle, without a worry in mind.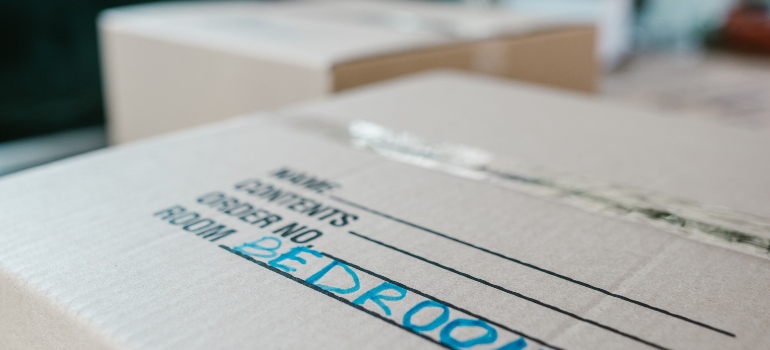 Keep stress-level low while preparing for a move
This factor is highly connected with good organization. We all know how hard can it be to organize the whole move, especially if you're far from professional. This only means that you have to make sure you're doing everything correctly and that you'll get it right. If you are entirely ready mentally, there is no need to be concerned about anything. That's why we always advise people to book storage units early enough. Having your storage unit booked will make you feel calm, knowing you did everything on time. Then, you can start placing your boxes inside as soon as you pack. Still, you have to make a good organization if planning to respect your moving date.
Plan your storage needs well in advance
As already mentioned, booking storage at the very beginning of your move is a great option. It surely enables you to feel less tension when moving knowing that you have a safe option for storing all your belongings. Some of the benefits of portable storage units are safety, convenience, and the ability to create enough space for moving around as your prepare for relocation. You can be sure that even your most precious items will be safe, and protected in a secure storage facility from theft. Other than that, we're sure that the storage unit will speed the whole relocation process up, and will let you have a fast and effective move. The whole process from packing, and getting moving boxes Seattle to finding the right storage can be tricky if you don't have the right team on your side. Luckily, you're in the right place.
Let our team put together a comprehensive moving plan for you. Complete our simple free quote form or contact us at 1-888-300-7222.