How to plan a post-moving cleanup
You've finally transported all of your items to your dream home. Whether you have moved to a distant location or just down the block, you are probably feeling ecstatic at this very moment. But before you can settle into your new home and start enjoying your brand new life, there's one oftentimes dreaded thing that you have to do – clean up. As a licensed moving company Washington loves, we are more than qualified to talk about different moving matters. Thus, we will give you an idea of how to plan a post-moving cleanup so that you can finally put your relocation behind you and proceed with more pleasant events.
Plan a post-moving cleanup before the move
Did you know that how quickly you manage to clean your home after the move mostly depends on what you do before the moving day? Let's say you are moving halfway across the world. You know that your tasks include packing, looking through different freight companies Seattle has to offer, and shopping for packing supplies. But what you aren't aware of is that you should actually deal with two very important tasks at this point – decluttering and cleaning. That's right – we hate to inform you that cleaning won't just be a part of your post-move days, as it will be a part of your pre-move days, as well.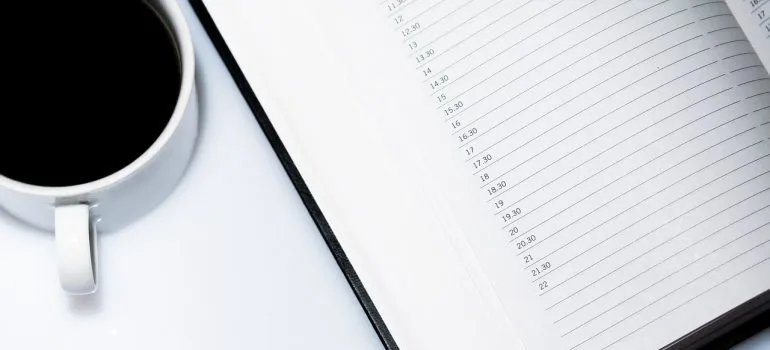 Bear in mind that cleaning your furniture before the move will help you cut down on the work that awaits after the move. And if you think that you are tired now, just wait to see how tired you will be once your relocation ends and your international movers Seattle unload your items at the new location. You'll be glad that you took the extra step the days before your move.
Gather your cleaning supplies right away
Once you arrive at your new home, you are most likely not going to be willing to go to the supermarket to supply yourself with the necessary cleaning supplies. This is the moment when you will be occupied with different tasks, such as unpacking and deciding which of your items to put into Seattle storage. That's why we suggest you do the mandatory shopping trip ahead of time. Go to your local store and pick up the supplies you think will be necessary for the post-moving cleanup. Bear in mind that it's completely up to you to decide which items will make their way into your shopping cart. However, we do want to suggest you consider some of the following items:
Furniture polish
Disinfecting cleaner
Glass cleaner
Dusting cloths
A mop
Bear in mind that your post-relocation cleaning spree doesn't have to be anything fancy. You just need to remove any dust from your items, as well as get the property itself in pristine condition. That brings us to our next subject.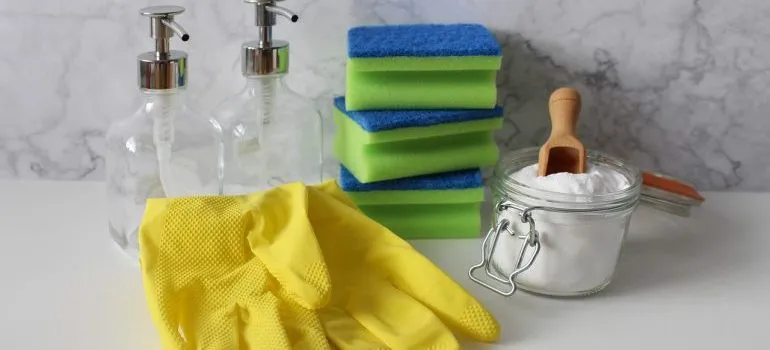 Start cleaning while your house is empty
If you are planning a post-moving cleanup, which you really should, then we suggest you don't wait for your items to be delivered to the new address to start cleaning. What you should do is take a day or two to go to your property while it's still empty. Try to wipe the floors and clean up all of the surfaces. Once you are done with your floors, make sure you protect them by placing old newspapers or covers so that your movers won't ruin your freshly cleaned floors. Of course, this only applies if you are moving locally to Seattle and are able to visit your property ahead of time. However, if you are moving to a distant location, you might not be able to arrive a day or two ahead of time. In such a situation, you have no other choice but to deal with cleaning after your move.
Room-by-room or task-by-task – you decide
There isn't a right or wrong way to clean your home. With that being said, you will definitely want to choose a method of cleaning and stick with it. It's always easier to do things once you know what your next move is. Most people decide to clean their homes after their local relocation in Bellevue, Everett, or Seattle by tackling one room at a time. With that method, you will pick a room to start with (which is most often the kitchen), and you will work your way to other areas of the house. It might help you to know that people usually decide to end their post-move cleaning spree with the bathroom. That's a place with only a few surfaces that need to be scrubbed.
Special tip: always replace the toilet seat, shower curtains, and sink handles. Some surfaces simply can't be clean enough, no matter how much you work on sanitizing them. Replacing them won't put a lot of burden on your budget.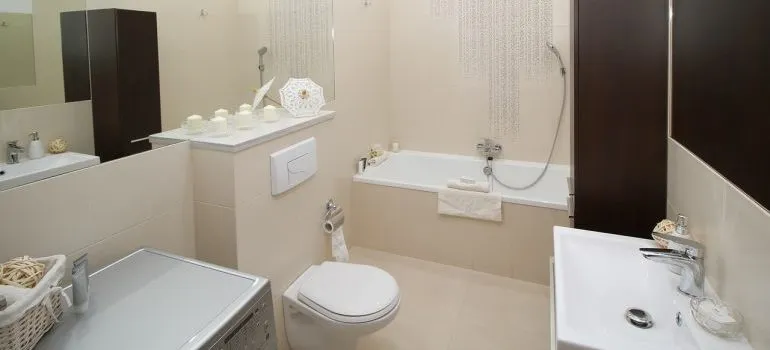 Do you feel like the room-by-room approach isn't the right one for you? Then you could opt for the task-by-task cleaning method. Once you plan a post-moving cleanup, decide which tasks you want to handle first. Is it dusting? Vacuuming? Scrubbing the floors? Make a list of things you need to do, and get to work. If you decide to scrub the floors first, then get the floors clean in the entire house. Then move on with the next task on your list – you get the gist.
The bottom line
You might want to plan a post-moving cleanup before the actual moving date. Relocation is an event where you want to plan everything in advance. Trust us – you will definitely not be in the mood for even more planning once your movers leave your property. Besides, you deserve to have some rest after the day you just had. You can get on with cleaning after you have had your rest.
Let our team put together a comprehensive moving plan for you. Complete our simple free quote form or contact us at 1-888-300-7222.