Unpacking mistakes that you should avoid
Unpacking your items probably seems like an easier job when compared with packing. Truth be told, it might be easier simply because your items have already been delivered to the new location by movers North Bend WA loves. Besides, you are not pressed for time as you can unpack pretty much whenever you see fit. However, unpacking is a process that could damage your items just as much as the process that precedes it. Moreover, it could take up more of your time than the actual packing part. With so many unpacking mistakes that you should avoid, you really can't afford to slip up.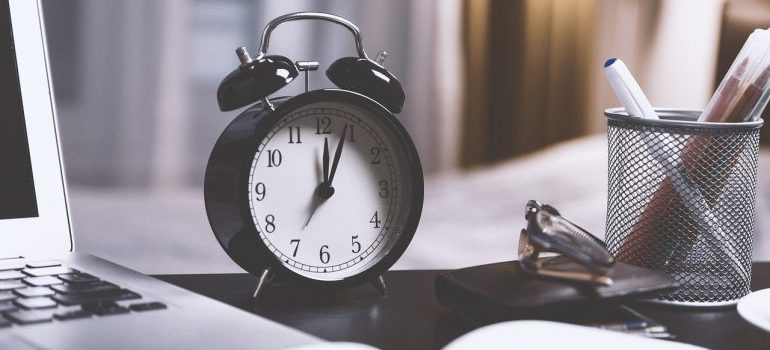 In case you aren't aware of everything that can go wrong during unpacking, we would love to give you a clue on what to expect and what to avoid. Being familiar with the most common unpacking mistakes will help you to pay attention to where it really matters.
Top five unpacking mistakes that you should avoid
Making just one of these mistakes could set you back significantly. Of course, you could be really unfortunate and make all of the mistakes that we are about to mention. As some of the best movers Seattle has to offer, we find it our job to warn you about all the problematic things.
1. You are trying to unpack everything in one day
How could getting the job done as quickly as possible be a bad thing? Well, in a couple of different ways. For starters, try to think of the last time you were rushing through a chore and still getting the job done perfectly. If you can't think of anything, that's because it's next to impossible to do a good job when you are short on time. Thus, as much as you want to be done with everything related to your relocation, don't try to unpack all of your boxes in one day. Instead, give yourself time to see which boxes go into Seattle storage, which ones are staying, and which ones are essential. It's only after you know what's really important that you can unpack without any problems.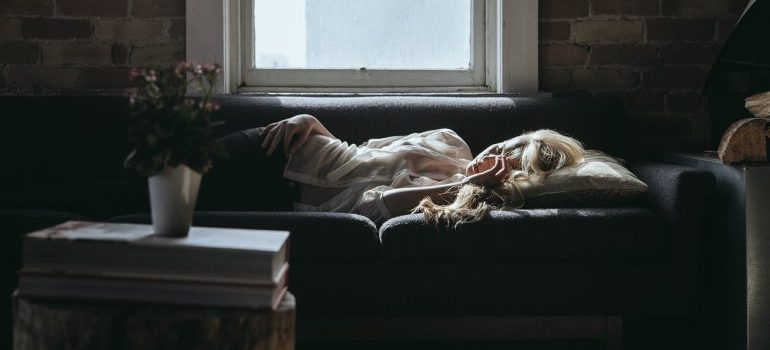 2. Check your boxes for any signs of damage
Hopefully, you were careful enough and hired the best movers you could find. But even then, mistakes could slip through the cracks. If your moving company has made a mistake during transportation, you don't want to make an unpacking mistake by not checking the boxes. For starters, go through the inventory list we hope you made when loading the boxes into the truck. Make sure that all of them have physically arrived at your new location. Then, check to see whether any of them have been opened somewhere along the way. Of course, you'll inspect your boxes more closely after that first initial check-up. But the in-depth check-up might take you a while, and you need to report any problems to your movers as soon as possible.
3. You end up overlooking your essentials box
Whether you are working with local movers in Seattle, interstate movers, or an international moving company, all of them will give you the same piece of advice – pack an essential moving box. Thus, we'll assume you took their advice and packed a bag containing the necessary items. Then you most likely can't imagine that overlooking your essentials box is one of the most common unpacking mistakes you should avoid. Let us elaborate.
Your moving day is going to be extremely hectic and long. With so much hustle and bustle, you might completely forget about the fact that your essential moving box even exists. If you throw it under a pile of many other moving boxes, you can imagine how much time you will end up losing in the search for it. Since the whole point of this moving box is to save your precious time, this is one mistake that you definitely don't want to make.
4. You don't group your boxes
Do you have any idea why we label the moving boxes when packing for a move? This short but useful step can save hours of your time. It serves as your guide when unloading your moving boxes, as it tells you where to put the boxes. So if you fail to actually put the boxes into their designated rooms, you would be making one of the biggest packing mistakes. We understand that you will be extremely tired after your relocation. However, that's no excuse to create a pile of boxes in the middle of your living room. It would only take up hours of your time to sort through them and unpack the contents. That's why it's better to do it in due time.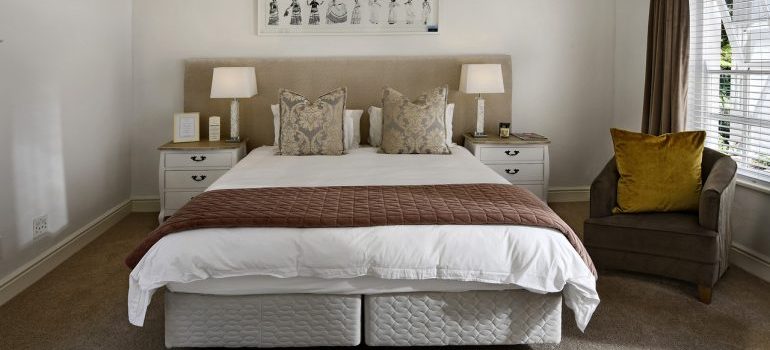 5. Unpacking without a plan
Alas, your residential or commercial relocation in Seattle is an event that requires lots of planning. That's why the last thing you want to do is start unpacking without a proper plan. Bear in mind that we completely agree with any unpacking method you opt for. Whether you want to unpack room by room, or you want to unpack the biggest pieces first is completely up to you. We simply know that you are going to be much more successful in your endeavor if you approach it with a good and concise plan.
Give yourself a break in order to avoid some unpacking mistakes
Your relocation is going to be a challenging process – both emotionally and physically. Therefore, you might not have enough energy to start unpacking as soon as you get to your new location. Don't force yourself to do anything you don't want to and don't overexert yourself. The best way to stay away from unpacking mistakes that you should avoid is by approaching the task rested and relaxed. There's plenty of time ahead to unpack your belongings and enjoy your brand-new home.
Let our team put together a comprehensive moving plan for you. Complete our simple free quote form or contact us at 1-888-300-7222.