How to prepare IT equipment for transport
When it comes to all the different moving chores you will have to handle in the upcoming days, there aren't many that will be as complicated as packing and moving your IT equipment. Unfortunately, it isn't possible to prepare IT equipment for transport in a matter of minutes. The truth is that it might even take you days to get your electronics in the optimal condition for relocation. It goes without saying that it would be best if you worked with reliable office movers Seattle, as that will provide you with the optimal chances for success. But if you are left to fend on your own, you will want to rely on our short but useful guide that will give you a few ideas on how to prepare your IT equipment for relocation.
Gather the manuals and make it easier on yourself
If you were lucky and careful enough to hold onto the manuals that came with your IT equipment, then you already have all the necessary instructions at your fingertips. You just have to read them. However, we here at Hansen Bros. Moving & Storage know how rare it is for someone to keep all of the manuals, as people are bound to lose or throw away at least one or two. That's why you should start by learning exactly what you are working with. Gather all the manuals that you can find after which you'll know what your next move will be.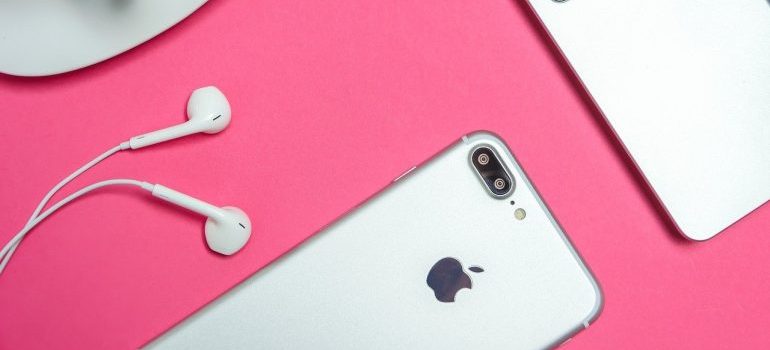 In case you find out the worst has happened and you threw away all of the manuals, don't panic but keep a cool head. There are still many things you can do in order to get your IT equipment ready for your moving day. For starters, you can usually download them from the manufacturer's website, as we are lucky enough to be living in the Internet era where every piece of information is right within our reach.
Consider coverage when trying to prepare IT equipment for transport
Working with the best moving companies Marysville, Seattle, and Washington is the best way to ensure your items stay safe during transport. However, it always pays off to be extra secure and get an valuation for your items. Temporary coverage will cover your move so that if anything goes wrong or gets damaged, you would have a lot of that damage reimbursed. Of course, nobody should approach their move with the belief and thought that something will go wrong. But it can't be denied that the possibility always exists. And it's good to be ready should something go terribly wrong.
Track your IT equipment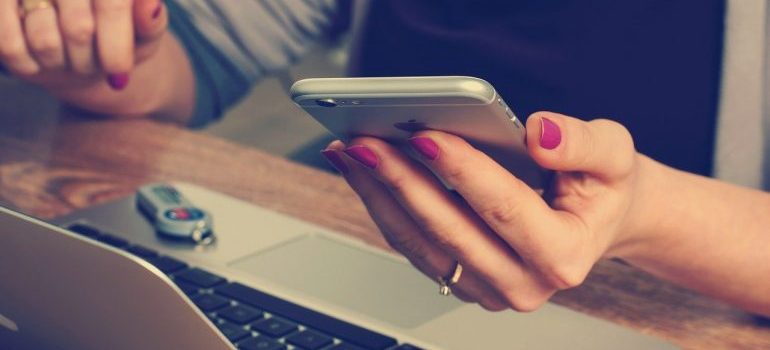 While we are on the note of taking some measures of prevention during relocation, another thing you could do is install tracking apps on your devices. That way, in case a phone or some other piece of equipment gets misplaced during relocation, you will be able to find it quickly and effectively. Just imagine how much easier it will be to go through the entire process when you are not as worried about losing your equipment which costs you thousands of dollars.
"Disarm" all your devices
If you want to move or ship your devices with success and without breaking anything, then you have to properly prepare them for the process. And one of the most important parts of preparing your IT equipment for transport is taking everything out of them. That includes:
Batteries – batteries can overheat and leak inside your equipment, which would be disastrous for them. Once you take them out of your IT equipment, put them in one place, such as a Ziploc bag.
CDs, DVDs, and Blu-rays – make sure you don't have any of these inside your devices during transport.
Toner cartridges – remove toner cartridges from your printers and secure them in a bag, just like you did with batteries.
Just be careful not to lose any of these smaller pieces before the time comes to put them in the hands of moving or shipping companies Seattle. While you might be able to easily replace some of these items (although at a certain price), the content that is on your CDs might not be as easily replaceable.
Unplug all of your electronics and label the cords
When it comes to finding moving success, one of the best ways to do it is by labeling everything. At least, that's how our local movers in Seattle do it when packing your possessions – the content of each box needs to be labeled. So there is no reason why you should work by a different policy when packing your IT equipment for transport.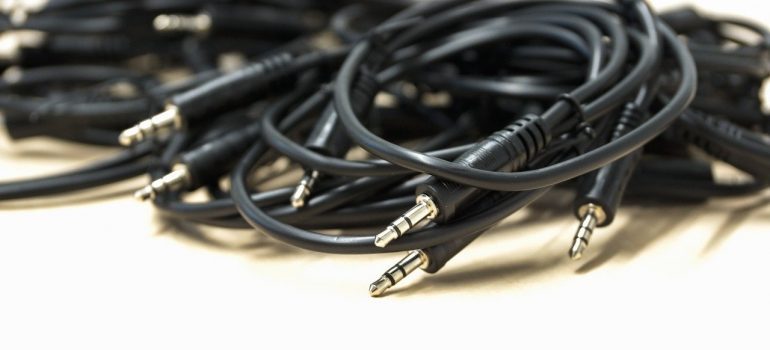 Start by unplugging all of your devices. Once you unplug all the appliances, you are going to notice that you will be left with a bunch of cords that could easily get tangled. That's why this is the right moment to put a colored sticker on each of them and then put the same colored sticker next to the cable sockets for each of your devices. Trust us – this is going to save you from a lot of trouble down the line.
What's the best way to approach packing your IT equipment for transport?
The answer is an easy one – it's best to do it with a clear mind and without any stress. It might not even take you that long to prepare IT equipment for transport, so there is no room for stress of any kind. Of course, you can always consult reliable movers in your area if you have any doubts about the process. It's always better to get a professional's opinion.
Let our team put together a comprehensive moving plan for you. Complete our simple free quote form or contact us at 1-888-300-7222.