How to prepare your grandparents for relocation
Senior relocation can be a very difficult and challenging process. Whether you are moving your loved one across the country or into an assisted living community, you will want to make sure they are ready for it. To prepare your grandparents for relocation, you will also want to ensure that you have the best movers assisting you. Let's say that you are moving from Washington. In that case, you will want to enlist the best moving company Washington has to offer. You will also want to take care of some of your grandparents' items, engage in clear communication, and create an extensive moving plan. Don't worry if this sounds overwhelming, we are here to help you out!
How to prepare your grandparents for relocation?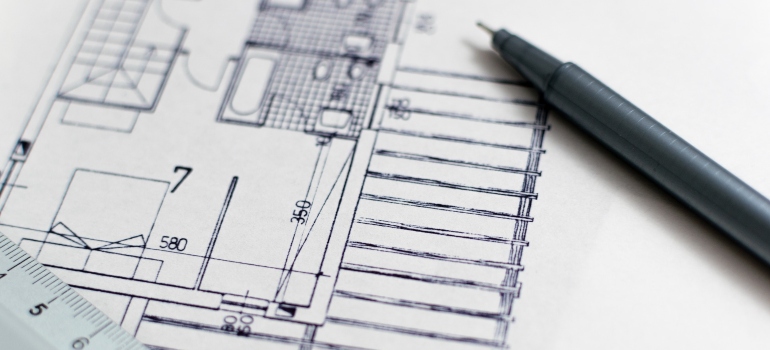 While relocation is, certainly, quite a complicated endeavor, the following tips will help you manage it more effectively:
Engage in clear communication
Give your grandparents as many choices as possible
Create a moving plan
Enlist help from relatives
Sort through and organize your grandparents' belongings
Clean and repair as necessary
Make extensive plans for the moving day
Another thing you may want to consider is what to do if your grandparents' new home can not accommodate all their items. In this case, you may want to search for a storage solution. At Hansen Bros., we offer affordable and convenient portabox storage Seattle solutions, ensuring that you always have the best option in front of you. But for now, let's take a look into these tips in a bit more detail.
Communication is very important
Your grandparents are most likely heavily emotionally invested in their current home. This means that there will be some apprehension and sadness involved in the relocation. A simple conversation about it can be quite tough, in fact. What you need to do is communicate the reasons for relocation clearly and give your grandparents enough time to process them. They may need to grieve the change and talking about the positive aspects of the relocation is critically important.
Try not to lose your calm, however, as their arguments might even sound silly to you. Understand that they are going through a rough time and try to empathize with them. The more you talk about the relocation, the easier it is going to be for them to accept it.
Prepare your grandparents for relocation by giving them as many choices as possible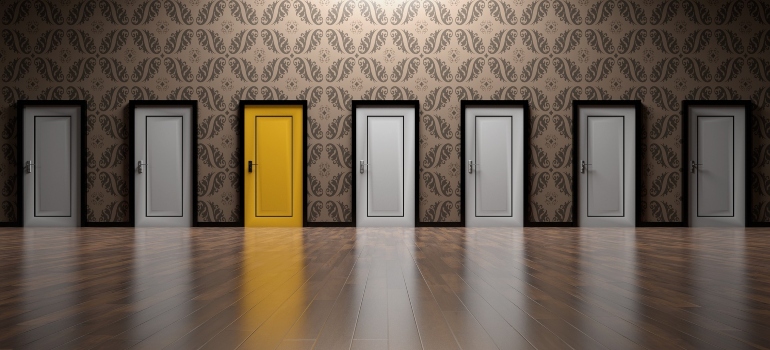 The most frequent cause of distress for seniors, when faced with relocation, is the perceived loss of control. That is why you need to make sure that they are given as many choices as possible in the matter. For example, you may want to allow them to choose which items to leave and which items to take with them. Or you may allow them to choose the moving company. The more choices they have in the matter, the easier it will be for them to cope.
Create an effective plan
Going through a relocation can be an extremely challenging and complicated process. It always helps to have a visual of what your loved ones will be getting into. Sort out the details first, such as how many square feet is the new home, which rooms need to be furnished, etc. You may even want to plot the whole floor plan on graph paper, providing your grandparents with a clear picture of what their new home will look like, complete with furniture. And if things need to be reshuffled around once the relocation is over, you can count on Hansen Bros. Moving & Storage to help you out. We offer affordable in-home moving services so you need not worry about a thing.
Get some relatives to help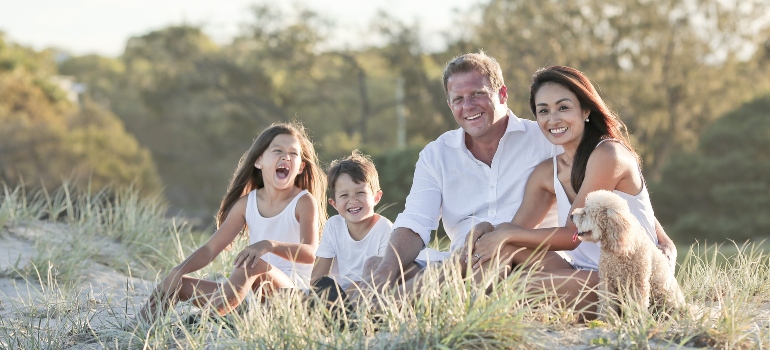 Relocations are a lot of work, even if you hire a moving company to help you out. While your Seattle movers can do all of the work for you, it is usually much better to do some of it on your own. And for that, you are going to need some assistance. Encourage some of your family members to take a few days off work to help you with your grandparents' relocation.
Everyone can participate, even the younger members including children. The important thing is not that they will be doing a lot of work around the house, what is important is to surround your grandparents with supportive and encouraging loved ones. Having more of the family around will help with the emotional stress of moving.
Sort through all the stuff
Chances are that your grandparents' relocation will involve downsizing. That is why you need to make sure to categorize all their belongings into keepsakes, items to be sold/donated, and items to throw out. Don't mindlessly pack everything as it will both increase the relocation cost and create clutter at the new home. Honor any emotional attachments your grandparents might have but make sure that they are not bringing anything useless with them. Also, keep in mind that you are not relocating simple items, you are relocating memories. Pare down what you can but don't force your seniors to relinquish valuable sentimental items.
Clean and repair
After all other work is done, you will still need to make sure that the old home is clean and well-repaired. Whether you are planning on selling your home, renting, or passing it to another relative, you will want to make sure that the home is in good shape. Take some time to clean and repair after all the items are in their respective boxes, and you will have a much easier time down the proverbial road.
Prepare your grandparents for relocation by creating an extensive plan for the moving day
Unless you are planning on "shelling" a large amount of money for a full-service relocation, you will want to create an extensive plan for the moving day. Consider your options carefully and make arrangements accordingly. In case of long-distance relocations, you may want to save on the relocation costs by performing a DIY relocation (which needs considerable time to plan) and having your grandparents fly to their new home. Alternatively, you can prepare your grandparents for relocation by taking most of the work upon your (and other family members') shoulders.
Let our team put together a comprehensive moving plan for you. Complete our simple free quote form or contact us at 1-888-300-7222.