Guide for moving from Bellevue to Lynnwood
Moving to a new place is one of the most exciting and important times of your life. Whether it's just around the corner or across state lines, relocating to a new city and starting fresh means growth and the beginning of the new chapter. Some relocate because of the climate, others for job opportunities, and then there are those that simply do it because they need a change. No matter your reason, moving to Lynnwood is an amazing decision. Hansen Bros. Moving & Storage is here to tell you all about it and how best to prepare for your upcoming relocation. In this article, we explore the steps necessary for moving from Bellevue to Lynnwood with peace of mind.
When looking into several Seattle suburbs, Lynnwood absolutely stands out. It has become popular over the past few years for everyone who wants to experience Seattle's adventure. If you are looking for a place with numerous recreational activities, amazing views, and easy access to big metropolitan areas, this is the perfect place for you.
Lynnwood has excellent highway access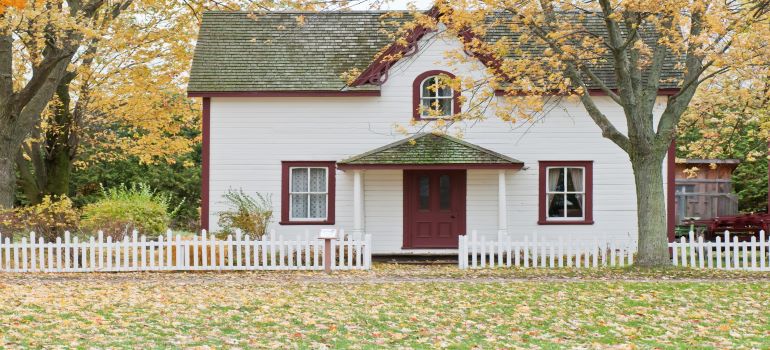 A lot of people want to get away from the urban area of Seattle since they already work there. At the end of the business day, they want to come home to a peaceful neighborhood. Around 30% of Lynnwood residents travel to Seattle every day all due to its easy access to Interstate 5 and 405. Lynnwood has an amazing location, being around 16 miles from Seattle, and 13 miles from Everett. If living in Seattle is simply not for you, then Lynnwood gives you a wonderful alternative. All you have to do is contact one of the best moving companies Lynnwood WA and arrange your relocation on time. Moving from Bellevue to Lynnwood can be easier than you actually think, so long as you have the right team to support you.
Lower costs of living will make Lynnwood even more appealing
When choosing a new place to live, money plays an important role. Comparing the overall costs of living, especially housing, Bellevue will make you spend a lot more money than intended. The expenses you will have when living in Lynnwood are much lower than the average. Of course, some areas can be expensive regarding utilities or groceries, but the overall statistics show that you will definitely benefit if you decide to move here. If you still haven't found a new home, you can always rent one of our portable self storage units Lynnwood. Until you settle down and start your new life, you may keep your belongings safe and protected for as long as you need to.
Amazing education opportunities for your children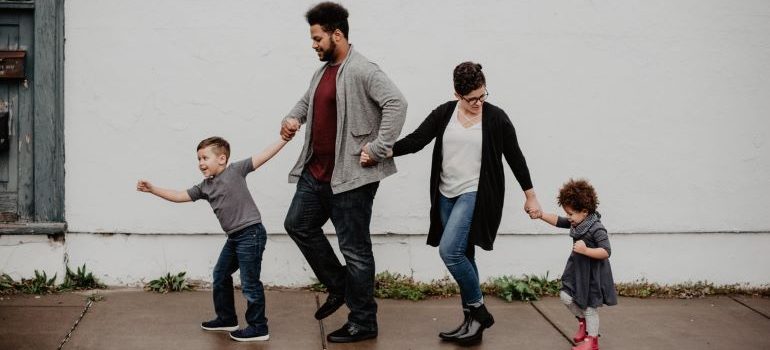 Raising your children in a small and cozy neighborhood just outside of Seattle is something you want to do. When it comes to education opportunities, you would be pleased to know that Lynnwood offers several amazing school programs. An example of one that stands out is Hilltop Elementary, being the top highest ranked school. If you are planning on moving with your family to Lynnwood, you will have no issues enrolling them into schools and providing them with decent and suitable education. As for higher education, Seattle has some top universities that are just a drive away. Lynnwood is a perfect place for your children to have a happy childhood.
Unique atmosphere and setting will charm you
If you haven't experienced Lynnwood yet, let us describe it to you. Forests, mountains, and various places for you to relax and enjoy the beauties of nature. You may spend your days admiring nature and you will never get bored of the view. Compared to the metropolitan buildings and traffic rush, Lynnwood is a place where you can get some rest. Their parks offer large open areas where you can play sports, walk, cycle, and hike on miles of trails. The wonderful Puget Sound area is accessible due to great highway access, making Lynnwood an ideal place to visit.
How to make moving to Lynnwood easier?
One of the first things you need to do is hire professional help. Although you will not need the help of movers Bellevue WA to relocate you to Lynnwood, professional help is always welcome. A lot of moving companies offer various services that you might use starting from packing your belongings to keeping them safe in storage units. Moving is not easy, so make sure to plan every single step of it. Start your moving preparations on time, and include every member of your family, even your children. Packing and decluttering take time, so make sure you start at least three weeks before the moving day. Eliminate all distractions and don't let anything disrupts your relocation plan.
Finding a perfect home when moving from Bellevue to Lynnwood
Your next step when moving from Bellevue to Lynnwood is finding your dream house. Of course, having a setup budget would be beneficial, since you will be able to calculate how much money you could spend. If you are planning on renting an apartment in Lynnwood, you will have to spend around $1,837. The rent will depend on numerous factors, such as location, size of the apartment, and quality.  The average size of an apartment is 870 square feet, but this number depends on the type of unit. Studio apartments are the most affordable and smallest. Apartments with one bedroom are closer to the average, while bigger ones offer better square footage.
Feeling ready to be part of Lynnwood?
Since you're given all the important components, you can start writing your checklist and preparing for your relocation. This way, you may know what you ought to do, and what to expect when you become a Lynnwood resident. If you are moving with your pet or children, prepare them in advance so they can adapt to the change.  Include everyone in the relocation process and start on time. This is the most exciting part, and we are sure that you won't regret moving from Bellevue to Lynnwood.
Let our team put together a comprehensive moving plan for you. Complete our simple free quote form or contact us at 1-888-300-7222.