The risks of using second-hand packing materials
By now, you've probably heard that moving is considered one of the toughest, most challenging, and really hard tasks for an individual. This is completely true but this happens only if you are not well-organized and if you don't have a plan. Also, one of the major reasons why this can happen is because you don't have the right packing supplies. You want to have a smooth moving process. Because of that, will have to think about what you need in order to do that. In this article, Hansen Bros. Moving & Storage all the necessary information you need to know when moving and packing, including the risks of using second-hand packing materials.
Start off by making a plan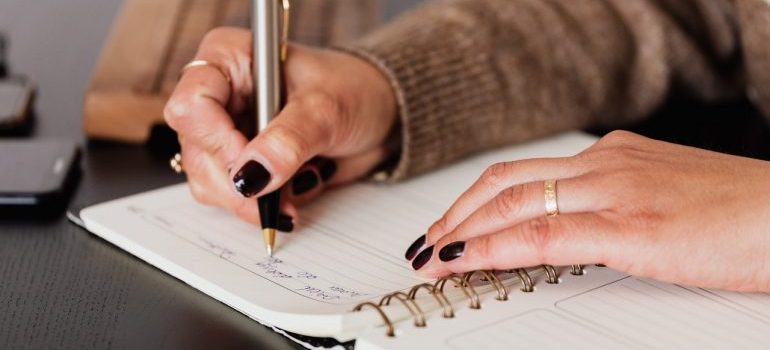 The first and most important thing when you are moving is to make a plan. This might sound like a waste of time or way too trivial, but it's actually very useful. Because of that, people face certain difficulties and challenges along the way. Don't be afraid to take as much time as you need to put everything down on paper. A detailed and well-thought plan will make a huge difference. Additionally, you want to make a to-do list. This way, you will be able to track the progress you're making. On the other side, if you are not feeling like doing it by yourself, you can always hire professional movers. Choose some of the best moving company Washington you can find and have peace of mind.
Gathering the right packing and moving supplies
After you've made a plan, the next thing you have to think about is packing and moving supplies. This is really important because they are going to keep your belongings safe during transportation. Also, it's important how you pack everything when you are moving. You can either browse online stores or simply go to the nearest shop where you can find all the necessary equipment.
If you want to save a little bit of money, you can go to the local grocery store or supermarket and ask if they have any spare cardboard boxes that you can take. Even though this can save you money, it's not what movers advise you to do. It's much safer to get moving boxes Seattle because that way, your possessions are going to be safe and sound.
Essential supplies – the list
If you are not keen on using second-hand packing materials, you can either buy new ones or find relocation services online that offer packing services. That way, you will not have to do it on your own. Yet, if you want to buy new ones so you can be sure, we've made a list of things you will need:
Moving boxes
Packing paper
Cushioning
Bubble wrap
Old towels and clothes
Markers
Toolset
What are the risks of using second-hand packing materials?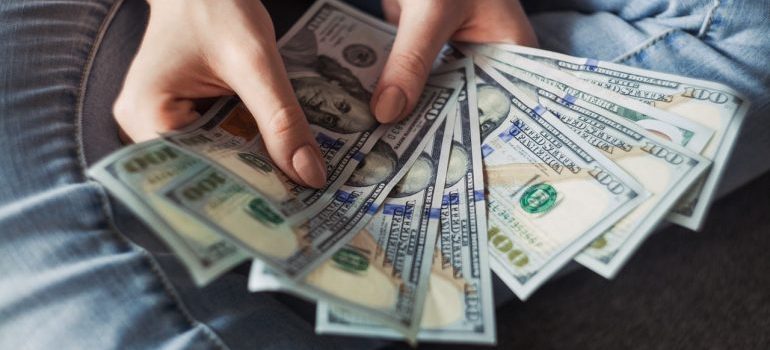 Now that we've covered everything you need to know about gathering necessary supplies, we have to talk about risks when using second-hand packing materials. People decide to do this because it can save you some money. But don't let this fool you. The most common problem that people are facing is damaged belongings. For example, you've used second-hand boxes when moving and rented self storage Seattle where you've put them away. After some time, used boxes can start falling apart leaving your items open to moisture or dust.
Dirty second-hand boxes can soil your belongings
If you are getting second-hand boxes from your relatives or friends who have moved recently, it's most likely that they've kept them in their attic or garage. That being said, they are very dusty unsanitary, and dusty. Also, they can have some unpleasant stains, oil spots, and various spills over them. Keep in mind that sometimes, old boxes can come with a bad smell which can get onto the items you've kept into them. Instead of trying asking around how to get free moving boxes, invest a little bit of money and be sure that nothing unwanted is going to happen.
Boxes can easily break up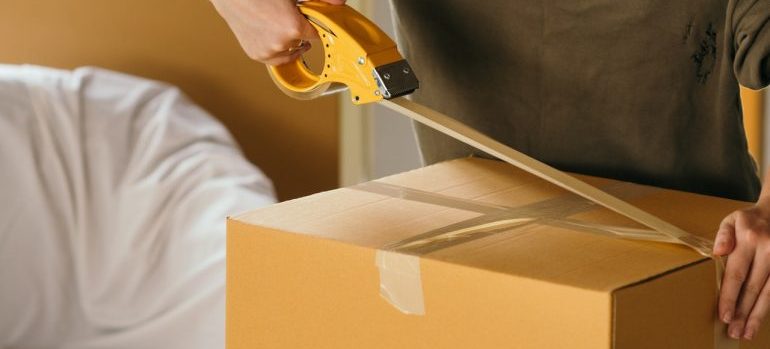 Another risk of using second-hand packing materials is that they are very weak and can easily break up. Believe it or not, some statistics say that even one relocation can weaken boxes so they lose their strength leaving them unreliable if you are planning to reuse them. This especially applies to boxes that were used for heave items and long-distance moves. By using old boxes, you risk something happening to your fragile items. Also, when you move to a new place, they can even cause floor damage. Not to mention that they can fall apart while you're carrying them around causing injuries.
Bug-infested boxes
Yes, you've heard it well – bug-infested boxes are the real thing. Sometimes, if you think of using second-hand boxes, they can be infested with bugs, spiders, roaches, or bookworms. Imagine unpacking in your new home and finding those in your belongings. Not to mention how bad a situation would it be if you left it open for some time in the new place. It can be a nightmarish experience.
Losing time and extra expenses
The idea of saving money when using second-hand packing materials sounds so appealing, but it can come with hidden costs. If they break up or something happens to them, you can lose time trying to find new ones. Also, if something happens to your belongings, you might have extra expenses to cover. If you decide to use already used boxes, make sure to minimize the risk. The first thing you want to do is to inspect them. After that, if you see some cracking, make sure to use duct tape to cover it, and most importantly, don't put too much weight into those.
Let our team put together a comprehensive moving plan for you. Complete our simple free quote form or contact us at 1-888-300-7222.