Moving Glossary: Moving Terms You Must Know
Moving terms can be rather confusing to laymen. Let's say you're planning a simple residential relocation. Visiting any moving company's website will introduce you to a number of different services, covered under the umbrella of different professional terms. Furthermore, not many moving companies offer specific explanations regarding the type of services. Some offer packing services but don't provide moving supplies, others can offer you long-distance relocations, but not interstate moving. It can all be rather confusing, especially if you've never moved before. The location also has a major part to play. For example, if you're moving from Seattle, you need to look for Seattle movers to help you. You need to look at the specific kind of services you need. Therefore, you should first and foremost get familiar with moving terminology. Only once you understand the necessary terms will you be able to recognize and order the services you need.
Learn exactly what you need right here and now
It's very important to focus on the factors that can influence the kind of moving services you should be asking around for. Distance is one of the important ones. The further you need to go, the more expensive and complicated your relocation could turn out to be. Therefore, you should be aware of all the distance-related terms. In addition, crossing state borders, or traveling internationally can also influence the relocation. The reason behind your relocations might not seem important at first. However, if you're relocating your office, there are also additional terms you should get familiar with. Not to mention, moving companies often offer a number of complementary services that you should know about. Knowing all your options will make your relocation a lot easier. Therefore, you should make an effort to learn all the important moving phrases in advance, in order to be able to plan everything right. 
Different kinds of moving terms and how to recognize the important ones
The first group of moving expressions you should learn about are distance-related moving terms. Those are the most important ones, as they tend to be the ones that play a major role in your relocation. Therefore, we'll start with the simplest one – the local moves. If you're planning to relocate somewhere close by, for example to a different part of town, you would do well to request local moving services. Relocating anywhere below 50 miles of your current location is typically considered a local move. On the other hand, moving somewhere further away might require you to ask around for different kinds of services.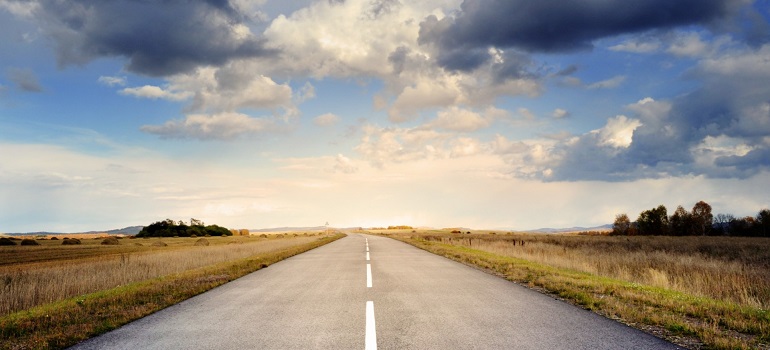 Long distance relocations tend to be more complicated
For example, long distance moving is the kind of service you'd need if you're moving to a location that is 400 miles away from your current location. Those moves tend to be more difficult, and probably more expensive. Also referred to as cross country moves, those are the kind of moving services you'd ask for a long journey and a bigger change in your personal life. Remember to always look for movers that are in the vicinity of your current location. For example, if you live in Seattle, you'd naturally look for cross country movers Seattle has to offer to help you relocate to your new home somewhere else.
Learn the difference between the two similar moving expressions
One important distinction you should pay attention to includes intrastate and interstate moves. These two terms might sound similar but are in fact, complete opposites. An intrastate relocation is the kind of move where you don't cross the state borders. No matter how far you travel, you're staying within the borders of one country. On the other hand, the interstate move requires crossing the state borders. Even if you're only traveling a couple of miles, if you're crossing a state border, you should be looking for interstate movers to help you.
Moving terms related to the reason for your relocation
Some important terms which concern the kind of relocation you're taking upon yourself concern the kind of household you're running and if you're moving to a different kind of home. Residential movers will help you relocate from one household to another. However, there are movers which specialize in relocating smaller households, like apartments. Apartment relocation could help you if you're moving from one apartment to another, for example.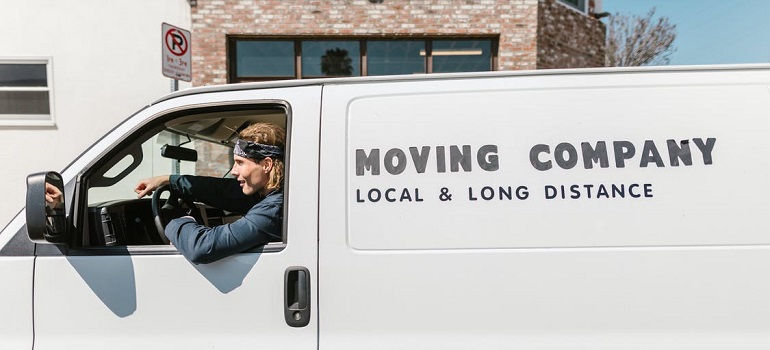 In addition, there are a couple of moving services that are related to these kinds of relocation. If you're relocating your household, you could be interested in looking for assembly and disassembly services. If you have larger pieces of furniture that need to be disassembled, you could ask your movers to help you. That way, you won't have to worry about messing anything up. Furthermore, your movers can help you set everything up once you do get to your new home.
On the other hand, if you're a successful businessman who runs a business with an iron fist, and finds yourself in need of moving services, you'll need to learn different moving phrases in advance. Commercial relocations are the ones that include relocation of your business space. Another term you might find when looking for movers to help you are office movers. These movers specialize in relocating different types of office spaces. From your private practice to fancy offices with electronic equipment, commercial movers are trained to handle your office relocation with care and attention to detail. You'll be able to browse through moving services Seattle business owners rely on much easier if you know what you're looking for.
Most modern moving services are here to make the moving process easier
There are a number of terms you should learn that are generally useful, no matter what kind of move you're planning. If you notice an option to request a free online moving estimate on a moving company's website, go for it! You'll get an option to learn all about how much you'll need to pay for your relocation. Furthermore, getting an estimate is very easy nowadays.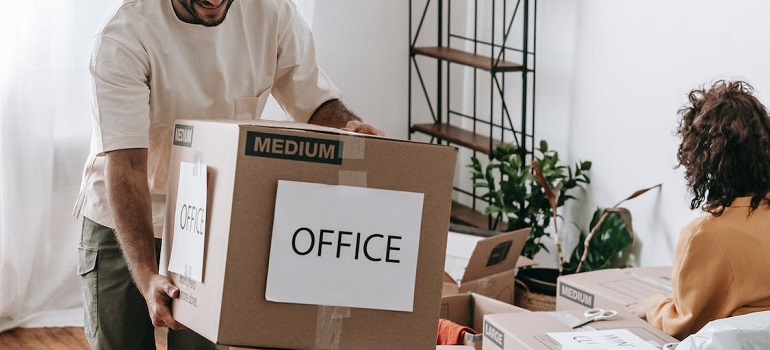 You simply need to provide all the necessary details of your relocation. Another moving term that moving companies use is a moving quote, which is basically the same thing as a moving estimate. Doing it online is very convenient and easy. Some moving companies also have the option of video moving estimates, where your movers get the video in order to get a clearer image of your home and everything they need to help you with.
You can go the more traditional way if  you prefer it
On the other hand, if you choose a more traditional approach, you can go with an in-home moving estimate. This includes your movers visiting your home before the actual moving day and seeing for themselves in real life the state of your home. Related to this concept, some companies also offer home staging services, in order to help you sell your old home for a better price. These kinds of services are usually the kind you'd need a couple of months before the actual moving day. In addition, you can always ask for junk removal services. They are being offered by moving companies in order to help you relocate more efficiently. You can use these services if you have too much clutter in your home. Therefore, if your home has a clutter problem, you now know what to look for.
Request additional services, by flexing moving terms you've learned here
Some moving companies offer additional moving services, just in case their clients require extra help with more challenging moving endeavors. Expert heavy equipment movers, for example, are the ones you'd usually contact for items that are large and bulky. These items have more potential to get damaged during relocation and therefore require extra care. Piano movers is a moving service that is often advertised on the moving companies' websites, for the exact same purpose.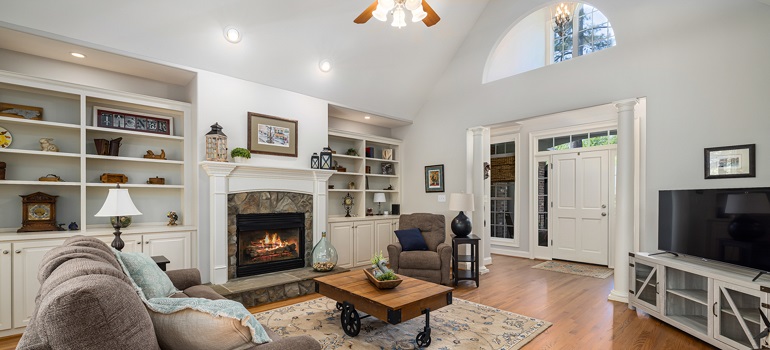 If you have a lot of heavy items in your home, you'd be in the right to contact a moving company and request some of these services. Flex these terms and show that you know exactly what you're looking for. In addition, some moving companies have specialty moves and white glove moving services. If you have fragile breakables or items of special value, you should ask for some of these services, just in case.
If you have a lot of clutter, then  you need to learn about moving terms related to storage services
Apart from the standard moving terms, you might also find some of the additional, complementary moving services useful. For example, if you have too many belongings that you're not sure what to do with, then storage services are the ones you should be looking into. Most moving companies have their own warehouses. You're able to put all of your belongings into a storage unit. Storage units are usually constantly monitored and these kinds of services are incredibly useful when relocation. You can always go back and get your belongings once you're ready to deal with them.
Another important moving term you should know about is self storage. This is probably one of the most practical services you could get. If you need to get rid of the clutter in your home but do have not time to transport it to a warehouse yourself, you should ask around for self storage Seattle residents rely on. You'll get the moving containers delivered to your home address. You then get to put your belongings inside. Once you're done, your service providers will get them out of your sight until you figure out what to do with them.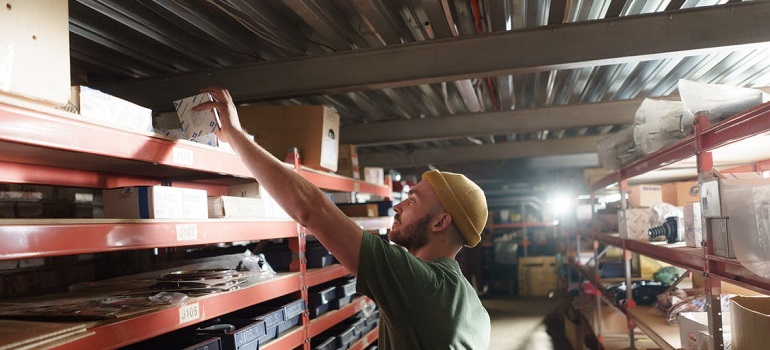 Moving terms related to the transportation of goods
Some of the more advanced moving services include cargo transportation. If you work in the trade of heavy machinery, medical equipment, or for example, car parts, then you could benefit from learning about cargo transportation. Products, goods, or merchandise all fall into the category of items that are transported via road, sea, or air. If you need to transport items via trucks, then you should be asking for freight companies Seattle has to offer. On the other hand, if you're transporting items via plane or ship, then you should find cargo transportation companies. Some moving companies offer these kinds of moving services in addition to their standard moving services. Therefore, if you need these kinds of services, you should look into the additional services the moving companies near you have to offer.
Being prepared in advance is very important during relocations
Moving terminology is really not that confusing once you've spent more than a couple of minutes on the website of any given moving company. However, if you're in a rush when moving office, then knowing exactly what a specific moving term means is a real time-saver. After all, it's your job to run a business during relocation and your movers will be there to handle the moving process itself. Furthermore, having all the moving terms in your head already will give you a clear image of what you need the minute you decide to relocate. Some terms like last-minute moves are pretty self-explanatory. But you'd do well to know that it's never literally a matter of minutes when you're relocating. It's rather a matter of weeks, so be sure to plan everything in advance, if and whenever you can.
Let our team put together a comprehensive moving plan for you. Complete our simple free quote form or contact us at 1-888-300-7222.