Packing tips for students in Seattle
Being a student isn't easy nowadays you have to worry about so many things. First of all, you can't bring everything with you so you have to be extra picky. Second, you'll have to organize everything by yourself, from clothes to documents. Also, don't forget to talk with your parents about the budget. So we at Hansen Bros. Moving & Storage decided to help you with your move. We'll provide you with the best packing tips for students in Seattle.
The first tip for students is to make a good moving plan
This one doesn't require a lot of physical work but it involves a lot of thinking and focus. You'll probably photocopy or scan some documents and maybe do some phone classes. But hey, that's all part of growing up. So here is are some steps for your plan:
Photocopy or scan your important documents, while nowadays young people like to take photos with their phone
Hiring a reliable moving company or hire a moving van or a truck
Choose by which mean of transportation will you travel
Get all the moving supplies that you'll need
Remember that you can't bring everything from your room, so shorten the list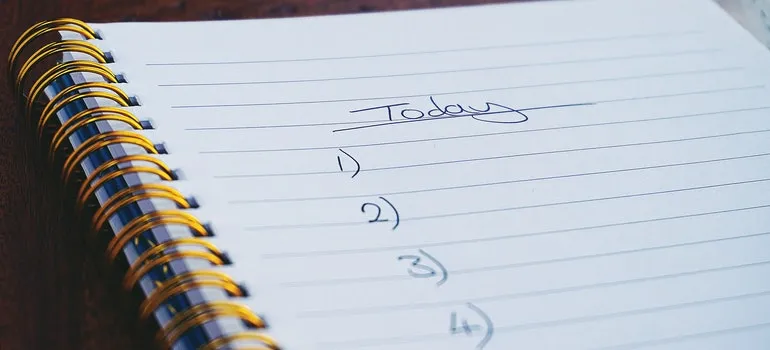 As we've already mentioned, talk to your parents about your budget. Here's one more tip, start preparing as soon as possible. We don't mean start preparing immediately but as soon as you get the address of your college and the location of the place you'll be staying, you can start. On the other hand, if you don't have enough time we've got a guide on the fastest way to pack. You don't have to worry about anything since we've got it all covered.
The second tip is all about packing
The packing part can be especially tricky if it isn't properly planned. You shouldn't pack valuable things, they might end up being stolen or even broken. Maybe you'll need shipping crates Seattle or maybe you won't, depending on how many things you've packed.  You are moving to Seattle so don't pack too many clothes, you can buy them everywhere so go easy on the luggage. Furthermore, you'll need boxes. Now people think that they should just put things in the boxes and move them to a desirable destination. We'll since there are so many things we'll just let you know about the basics. For example, you'll need bubble wrap, fragile labels, markers, packing tapes, moving labels,  wrappers, and knives; these are only packing supplies. Now let's talk about boxes, there are several types like bulk, mattress, bike, suits, electronics, boxes with handles, suitcases, just to name a few.
Now if you have some special demands like moving a piano. We're some of the best piano movers Seattle that you can find, so don't worry about it. If you need any special moving of fragile items like mirrors or some expensive sports equipment you must pack that carefully in special boxes. If you are not sure about any of these steps or methods, our advice is to contact a reliable moving company to help you with your packing. We know that DIY can be more fun and it can be less expensive, but if you want to be safe and sure, we advise you to let professionals take care of it.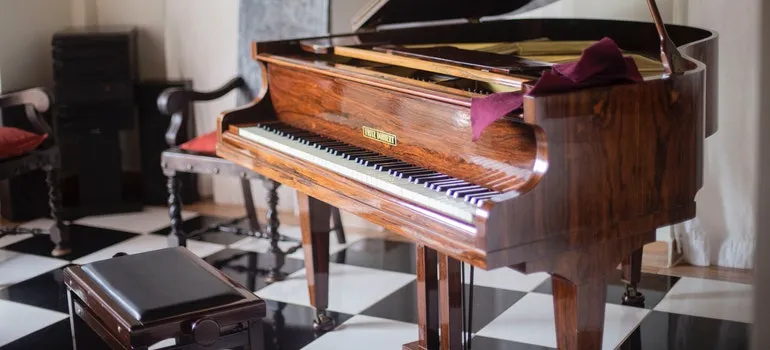 Third packing tip for students in Seattle
This tip is for those who want to take someone with them. Of course, we're talking about pets. Nowadays, you can expect some student dormitories to accept pets but unfortunately, most accommodations don't allow pets. On the other hand, you can bring some memories of them like a picture in a frame, their favorite pillow, some of their toys, etc. just to name a few. Now if you have some friends, family, or you found a place where your pet can stay, that is great. West Seattle movers have some tips for you if you choose to move with pets. For example, pets should be with them during the whole trip; talk to your pet, and depending on the pet, get the appropriate crate.

If you have some other animal traits, for example, if you are a bookworm, you can still pack some good old books. We've got a really good guide to packing books, but be careful when you pack books since they weigh a lot. It will be a bit more costly, but if you can't bring a cat, dog, bird or a fish, you can bring a book about them. You can use measuring tape but most books should fit in the boxes 12"x 12". You should pack them carefully and wrap them in clean white paper or bubble wrap if you want to be extra safe. After that, you should reinforce boxes with the tape. We always recommend if you use a larger box to put the biggest at the bottom and then build like a Piramide-shaped book structure, but at the top put one large book.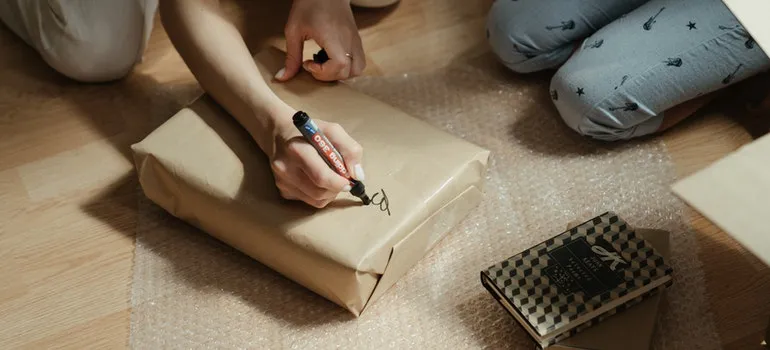 Our last packing tip for students in Seattle
So, folks, that would be it. Those are some essential packing tips for students in Seattle. Once you've settled, you can enjoy the beauty of the city. Oh, we forgot to tell you that the easiest way for making friends in college is if you ask them to help you move your stuff into your room or apartment.  After that, you should explore the city of Seattle since it has some beautiful attractions. There are many places to visit and see so just relax and enjoy your student days.
Let our team put together a comprehensive moving plan for you. Complete our simple free quote form or contact us at 1-888-300-7222.