Tips for selling your clutter before moving
Moving in the next several months? It's time to get rid of some of that dead weight if you're experiencing this problem. Since the more things you have to move, the more money it will cost you to relocate. Packing will take longer if you have to cram more things in your car. As a result, you should begin purging your home in preparation for your move as soon as possible. Despite the fact that some of your possessions will be donated, others can be sold for a profit. This is why we are here to share with you our best tips for selling your clutter before moving. If you haven't booked your movers yet, take a look at our moving services Seattle. We're sure you'll find just the thing for you.
Tips for selling your clutter before moving
It's a good thing that there are so many options for selling pre-owned goods. And you can do everything from the comfort of your home nowadays. In the next few paragraphs, you can take a look at some of the sites where you can sell your used goods and earn money in return. There are a few tips and tricks as well.
1. Put up your items for sale on LetGo
Get the LetGo app for your smartphone and start selling your items in a matter of seconds. To purchase and sell locally, consumers can utilize LetGo, a free mobile classifieds app. A major benefit of utilizing LetGo is how quick and simple it is to submit a classified advertisement. Users may also communicate with buyers and sellers "immediately and confidentially" with this feature.
2. eBay is always an option
eBay is a convenient way to get rid of unwanted items before you move, whether they're clothes and accessories, gadgets, or athletic equipment. Using eBay Valet, customers may either list and sell their own goods directly or employ the service's "selling specialists," who will photograph, describe, and ship their purchases on their own. If you decide to utilize eBay Valet, you should know that the selling expert will take a cut of the ultimate sale price.
3. Use Gone for selling your gadgets
Do you need to get rid of some of your gizmos? Use the Gone smartphone app to sell your used devices and get paid. The company will sell your item when it has been thoroughly tested and verified as of high quality. Using Gone, you may get paid by PayPal, debit card, or Amazon gift card for the sale of the item you've listed. You can count on Newcastle movers if you have to move quickly.
4. Give it a try on Facebook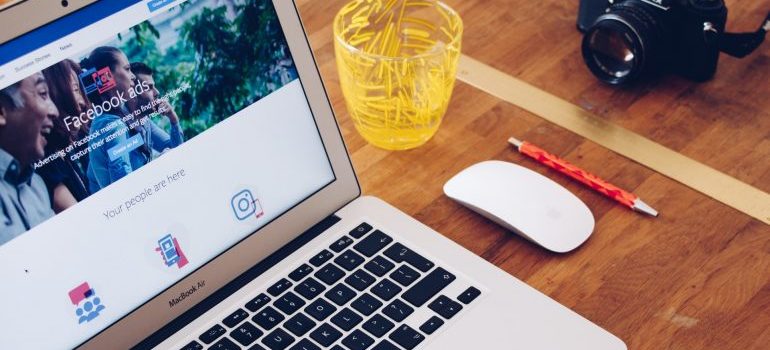 Facebook, the most prominent social media networking site, offers a variety of options for buying and selling products. For starters, the Facebook Marketplace allows users to offer their goods for sale. Your product will be advertised to everyone within a reasonable driving distance thanks to our online marketplace. If you'd like, you may also post your item for sale on Facebook in a group called "Buy and Sell." Subscribers to the group's updates come in all shapes and sizes. This is where you'll find both of these tabs on the Facebook home page.
5. The good old Craigslist
Craigslist is also a popular place to sell items. Every location of the country has access to local ads information through the internet marketplace. Users can list their items "for sale by owner" on the website. Simply click "publish to classifieds" to get started. Please check the box that best describes the type of item you are selling (such as antiques, furniture, etc.) and upload a high-resolution photo and a headline that clearly states the price you are asking for it. Use caution if you're going to post an ad on Craigslist, as the site is frequently targeted by scammers.
6. Your neighbors might want some of your items
Nextdoor.com is a social network for residents of a given neighborhood and its surrounding areas. If you have a confirmed address, you may join up for the free service online. Once you've completed the registration process, I recommend adding a picture to your profile. The "Classifieds" section of the social networking site allows users to advertise and sell products. If you have some products that you wanna keep for yourself, however, but you don't have enough space, Newcastle storage will help you store them safely and preserve them.
7. Sell your clothes to a consignment shop
Are you looking for a quick fix? Consignment shops are great places to sell your gently used clothes, furniture, accessories, and other trinkets. Your time will be saved by not having to advertise the item online or meet with potential purchasers when you sell it on consignment. This burden will be lifted off your shoulders by your consignor. However, you will not be able to retain all of the sales. While many consignors take an enormous cut, you still get a modest part of the sale. You'll make more money if you intend on consigning a large number of goods.
8. Trade-in programs
Even if you're moving into a new home and don't need all of your old equipment, you'll need to get rid of some of the clutter. Trade-in programs offered by retailers like Walmart, Target, GameStop, Best Buy, and Amazon are a great way to get started. Some businesses will provide consumers the choice of either receiving store credit or cash for their merchandise. Items that can be exchanged for store credit include books, video games, cell phones, tablets, and other electronic devices.
9. Organize a garage sale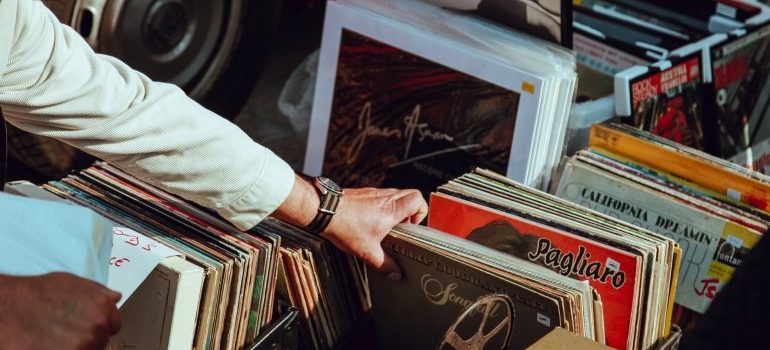 Organizing a garage sale is a great method to sell and get rid of your unwanted possessions. Because, after all, what one person throws away is another person's treasure. Determine whether or not your neighborhood allows for a garage sale before planning a sale. Make sure you pick a Saturday (weekends are typically ideal for garage sales) and advertise your sale extensively. Your yard will garner a lot of attention with the help of flyers and signage. Having modest cash available for change, being flexible with price, borrowing display tables from friends, and not becoming too attached to your belongings are all helpful hints for a successful garage sale.
10. Try your luck on OfferUp
Customers may purchase and sell their items directly from their cellphones using the OfferUp mobile app, which works in a similar way to LetGo. A picture, a description, and a price are all that is required. You'll be able to communicate with potential purchasers through the app after it's posted. To make sure you're working with the right person, OfferUp lets users assess both buyers and sellers.
If you follow our tips and use the apps suggested, selling your clutter will feel like a breeze. Because of your successful sale, you'll have a lighter moving burden and a heftier pocketbook when you're done. That means you don't have to feel guilty about the costs of packing and relocating. Looking for a respectable moving company to help you relocate? Let our movers in Renton WA handle your move, so you can relax knowing that your relocation is in capable hands. Congratulations on your upcoming relocation and best of luck!
Let our team put together a comprehensive moving plan for you. Complete our simple free quote form or contact us at 1-888-300-7222.