The pros and cons of friends helping you move
Moving your home is rarely a one-person job. Organizing and preparing for the move can be a task that you could handle on your own. But, managing your furniture, appliances, and all those moving boxes by yourself would take forever. In most cases, people face some time constraints or deadlines when moving is concerned. Because of that, you would want some assistance and help to complete the relocation successfully and on time. When facing the decision to hire professional movers or soliciting your friends' help, you must consider a few things. Today, we explore the matter of having friends helping you move vs. the decision to hire professional moving companies Marysville WA. It is up to you to decide if this will work well with your particular moving situation.
Moving can be an expensive endeavor
Every relocation costs money and there is no doubt about it. It is perfectly understandable if you are looking for ways to minimize your costs and keep your moving budget as low as possible. In this attempt to cut back on costs, you can opt for getting free help from your friends. Your friends will probably assist you in packing, loading, unloading, and transport – all free of charge. You should provide them with enough snacks and refreshments and express your gratitude in other ways you deem necessary.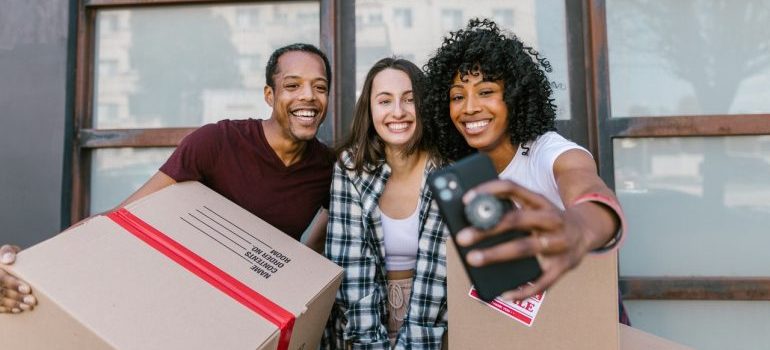 However, of the downsides of having free relocation assistance is that you will perhaps feel compelled not to speak your mind. Moving is a stressful situation, and there can be situations where you expect things to go one way, while your friends might think the opposite. To avoid such conflicts about funny things like what goes in which box and who scratched that piece of furniture, you should opt for a moving company Washington that is a well-established presence and obvious choice for complete and bespoke moving assistance.
Safety should be a top priority when moving
When you start planning your relocation, you should keep in mind that safety is paramount. Handling large and heavy furniture or appliances requires good organization and strength and entails some safety protocols. When you are moving your piano, the best option would be to hire piano movers Seattle and get professionals to handle the job. If you ask your friends for help, you risk getting them hurt. Moving certain items needs special tools and equipment bit above all, experience in handling such things. Never underestimate the importance of safety on moving day, and keep your friends far away from potentially dangerous situations.
Having your friends helping you move can be fun and exciting
If you step away from all the serious business around relocation, moving with the help of friends can be pretty fun. Especially in situations where you are planning a long-distance relocation to a different city or even state, having your friends involved in the process will give you more time to hang. If you get along fine as a team, you will finish on time, having fun while doing it. While packing, you can reminiscence about all the great time you spent together and made plans for some new adventures.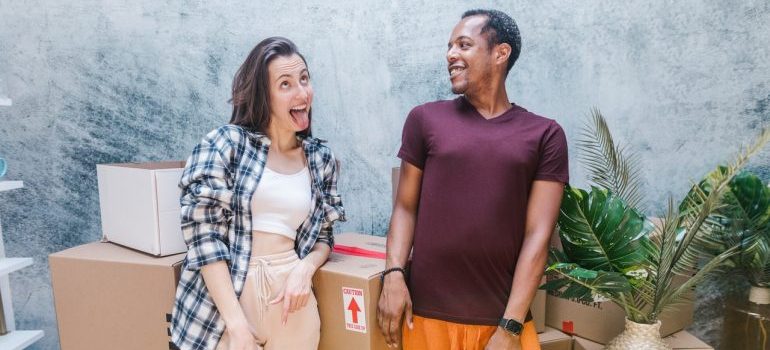 If you are the type of person who doesn't like mixing business with pleasure, you can always look for reliable interstate movers Seattle and take care of everything. That way, you will have more than enough time to hang out with your friends, not having to worry about the relocation. Cherishing the moments, you spend together, especially if you are moving to another state and will not be seeing your friends that much. Even though preparing for the move together seems like an ideal scenario, sometimes it is better to stick to known routines and keep things simple.
Your friends can help you move in more ways than one
When you imagine your friends assisting you with the relocation, you probably think of help with packing or transporting moving boxes. However, there are other types of assistance you can solicit. Suppose you need a place to stay while you complete your relocation or a place to store some of your belongings. You will most likely turn to your friends. Ask them nicely and provide enough details on the duration of your stay and all circumstances around it. Indeed, they will understand and offer their hospitality to help a friend in need.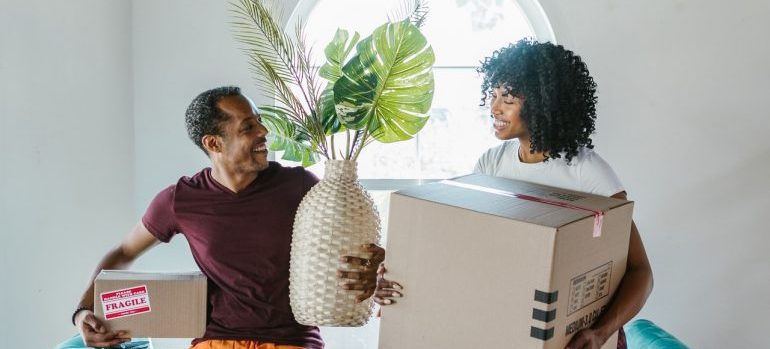 On the other hand, if you have some heavy and oversized items you need to store because of lack of space, opting for Newcastle storage would be a better idea. You don't want to impose on your friends to that degree. Whatever your relationship might be, sometimes it is better to pay a little extra for storage than to clutter your friend's place with your furniture, moving boxes, and belongings. Even if your friends offer their help, be candid and upfront about your reasons for choosing a storage unit as a better choice. If needed, ask them to help you pack and transport the stuff to storage.
An extra piece of friendly advice
There are both pros and cons to having your friends helping you move. The important thing is to look at the bigger picture and realize if your group dynamics can function under stressful circumstances. Suppose you are a hundred percent sure that not even the stress of moving preparations can affect your relationship, then, by all means, ask your friends for moving assistance. However, if you have doubts or feel uncomfortable asking your friends for help, that is perfectly fine. Not everyone likes mixing business with pleasure. It is your prerogative to choose not to involve your friends in this part of your life. You will still have plenty of opportunities to spend time together and have some great adventures. Moving might not just be the adventure you want to share.
Let our team put together a comprehensive moving plan for you. Complete our simple free quote form or contact us at 1-888-300-7222.