The risks of switching moving companies last-minute
Moving is a challenge in every possible sense. However, when we talk about emergency relocation, the situation gets more stressful and challenging. Be that as it may, you are expected to find enough time to make a detailed plan. Above all, devote your time to finding the best moving company Washington. After all, switching moving companies last-minute can be quite risky. Therefore, prepare yourself for hard work because time is running fast. Avoid any possible risks of doing things the wrong way since it can end up costing you a lot. With this in mind, embrace this endeavor and stay organized.
What are the risks of switching moving companies last-minute?
It's inevitable that hiring movers last-minute results in highly stressful situations. Therefore, working under pressure leads to making mistakes. However, some mistakes should never happen. Otherwise, the whole process of relocation will be compromised. As for the most common risks, we've chosen several of great importance.
sustaining moving injuries
damaging belongings
dealing with fraudulent movers
Injuries are frequent when things are not carefully organized
In most cases, injuries usually happen when moving on your own. Lifting heavy items is one of the main causes of injuries. Hence, injuries can affect your health. Also, they will postpone the whole process of relocation. For instance, muscle inflammation, torn ligaments, or back injuries are the most frequent ones. Hence, what you should do is to get organized on time. Think of every detail.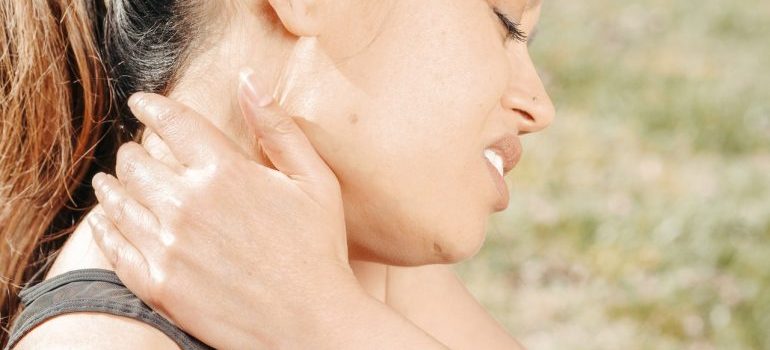 One of the first things to think of is to avoid lifting heavy items on your own. Solve this by asking friends or family members to help you. On the contrary, you can always hire professionals. Movers Lynnwood are specialized to handle these items. Moreover, they own adequate equipment. Though you are in a hurry, stop rushing things. This can only lead you to problems. Moreover, make regular breaks during the relocation. Last but not least, learn heavy lifting techniques. Believe it or not, they are of great help to amateurs in this endeavor.
Avoid any type of damage to your items
Unfortunately, accidents happen. Therefore, you must pay special attention to the protection of your belongings. With this in mind, packing is a part of relocation that is most demanding. Get all the necessary packing supplies. Invest in good supplies. That means you shouldn't only use the boxes, but also other materials that will act as additional layers of protection.
For instance, obtain packing paper, bubble wrap, moving blankets, tape, markers. Make sure to protect the items carefully by wrapping them and putting them in the boxes. Also, fill in the gaps with crumpled paper so that items don't shift inside the boxes. Moreover, use moving blankets for larger things. Seal the boxes and tape them tightly. Finally, don't forget to label the boxes.
Rely on the professional packers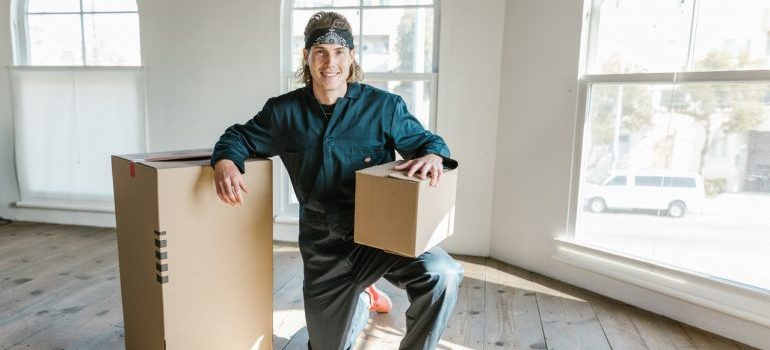 As already seen, this is a time-consuming and demanding process. In case your budget allows it, the best would be to hire professional packers. A trained team of the moving companies Renton WA will take good care of your stuff. Though you must contact movers last minute, true professionals can handle your things rapidly while still offering high-quality service. Furthermore, you can speed up the process by decluttering while the movers pack your things.
Scammers are all around us trying to draw you in
Maybe this is the perfect opportunity for fraudulent companies to trick you with their offers. After all, you are in a hurry. Indeed, your choice becomes smaller the sooner you are to move. Hence, be more careful. Don't allow yourself the risk of not paying attention to whom you are hiring. Choosing any company that is available isn't an option. Thus, find the time to get informed about the company you are to hire. Therefore, check the reviews, recommendations, US DOT number, a company license. Contact them, ask whatever interests you.
What are the risks when hiring scammers?
Well, hidden costs are a frequent problem. Companies try to attract you with great offers. However, be careful and read the contract well before signing it. Avoid additional costs. Moreover, you can expect delays and an untimely move. Imagine being in such a hurry and your movers don't show up on time. Or else, they don't show up at all. Everything can happen. With this in mind, pay special attention when hiring a moving company. As a result, you'll protect yourself from awkward situations.
Furthermore, your items can be damaged or lost. Amateurs won't take care of them as they should. What is even worse is that movers may not be insured. As a result, any type of damage will be your own responsibility. With this in mind, avoid any type of unnecessary stress. Hire the best professionals. Seek quality. Of course, saving money is important. Still, don't forget you are looking for the movers to handle your emergency relocation. The safety of your items is one of the prime goals.
Handle your emergency relocation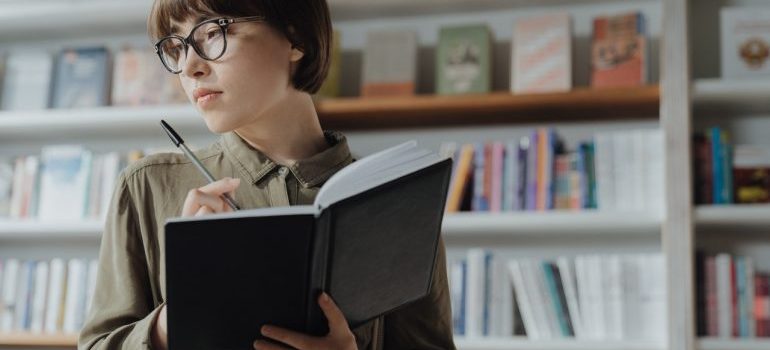 First and foremost, create a detailed plan. Write everything down.
What do you need?
Will you need storage Seattle services?
What about the valuables?
Do you need packing supplies?
Do you need help with packing?
Though the time is running out, make sure to make a plan and stick to it. Also, don't do everything on your own.
Make sure your last-minute move goes without any problems
All in all, switching moving companies last-minute is delicate and challenging. However, with a detailed plan, you are capable of doing everything perfectly. Thus, handle the packing of your items. If possible ask for help. Still, protect your items but also yourself. Prevent potential injuries. Also, don't become a victim of fraudulent moving companies. Recognize quality, experience, and professionalism. With the assistance of the right movers, your relocation will go smoothly.
Let our team put together a comprehensive moving plan for you. Complete our simple free quote form or contact us at 1-888-300-7222.