Top Washington locations for retirement
If you are looking forward to your retirement, and have not yet picked a location for it, you may want to select one of the top Washington locations for retirement. In these places, you will be free to enjoy your time away from board meetings, customer complaints, or anything else that you have been managing up until now. In this article, Hansen Bros. Moving & Storage will present you with our top seven choices when it comes to Washington retirement locations. We've compiled this list with everything that retirees might find attractive. Without any further ado, let's see which Washington places have made the list.
7 top Washington locations for retirement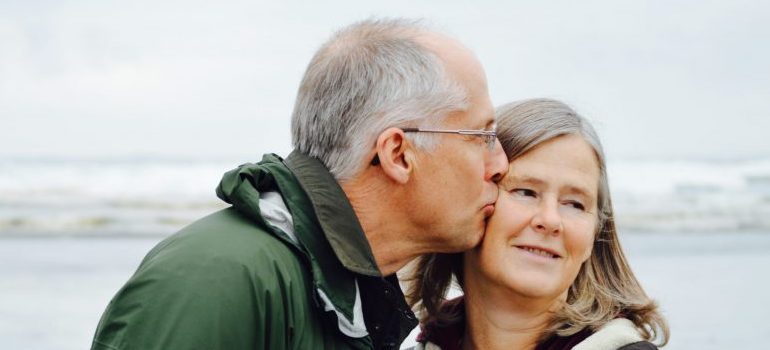 Wenatchee
Spokane
Gig Harbor
Snohomish
Yakima
Woodinville
Long Beach
Do note that this is only a shortlist and that there might be other places that are also worth considering. Honorable mentions go toward Olympia, Port Orchard, and Tacoma. But before you start emptying out any storage units Lynnwood WA that you might have, let's take a look at each of these places in turn. There is no particular order or ranking among these locations, every one has something unique to offer. With that in mind, let's get into it.
Wenatchee
The first place on our list is one that Forbes magazine has announced to be one of the best in the entire nation, not just in Washington. There are more than 34,000 people living in the area, who enjoy low costs of living, the amazing Apple Capital Trail, and numerous other attractions. Another reason why many people contact their local movers Seattle is the fact that Wenatchee is only a few hours away. You are in near proximity to all the amenities that Emerald City offers but without any hustle, bustle, or crowds.
Wenatchee also has several clinics and hospitals that are highly rated, so you don't need to worry about not having appropriate medical attention should you require it. However, for more specialized treatment, you will have to visit Seattle.
Spokane
But if Wenatchee is too small for your tastes, maybe Spokane will garner more attention. There are more than 217,000 people living in the area, after all. This city has all the amenities to rival much larger cities but with a small-town feel to it. It is not Seattle, of course, but medical facilities in Spokane are top-notch. Furthermore, the cost of living is below average, making it a perfect place to enjoy your retirement. There is a variety of unique and beautiful neighborhoods so you will have a difficult choice of where to make your new home. We suggest somewhere close to Riverfront Park, as that is one of the best attractions Spokane has.
There is no shortage of amazing activities in Spokane, from enjoying your time in downtown Spokane, shopping for antiques, haggling at the local farmers market, golfing, hiking, Spokane has it all! You will not run out of things to do in the city, you don't need to worry about that.
One of the top Washington locations for retirement – Gig Harbor
If proximity to Seattle is what is most important to you, Gig Harbor is less than an hour away. But that is not its main draw. It is a small town, with a population of only about 10,000 people, which was also named as the "Best place to retire in Washington" by SmartAsset. Being so close to Seattle, it is no surprise that the living costs are higher than in most other places on our list. They are still lower than in Seattle, however.
If you are relocating from Seattle to Gig Harbor, you will actually be quite satisfied with how much you need to spend on everyday necessities. Many moving companies report that Seattle senior moving to Gig Harbor has significantly increased in recent years. With amazing views on Harborview, The Narrows, Mt. Rainier, and Puget Sound, it stands to reason.
Snohomish
Another small town, with about 10,000 residents, Snohomish is closely in contention for one of the best cities to retire in the state. Similar to Gig Harbor, Snohomish features higher than usual home prices and higher living costs. But being away mere 40 minutes northeast of Seattle, with some of the best medical institutions in the state, it is definitely a location that you should not overlook.
You might also want to know that Snohomish houses one of the largest county fairs in the region, the Evergreen State Fair. It draws more than 350,000 visitors to this small town, transforming it into a veritable explosion of merriment and excitement. In fact, this might be the strongest reason why you might want to call Snohomish your home!
Yakima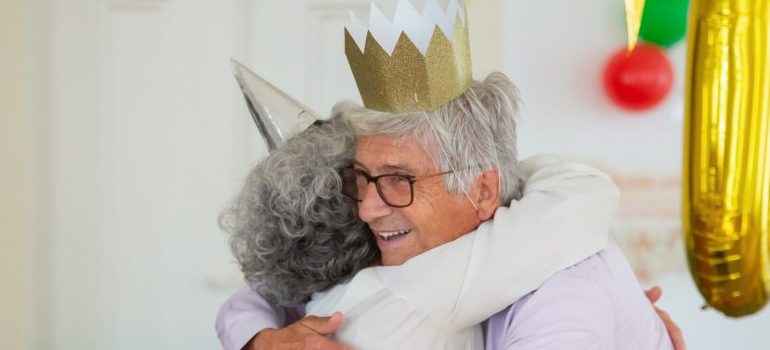 Nestled in the heart of the Yakima Valley, the city of Yakima is a laid-back city with around 93,000 residents. These days, the city is experiencing a large growth spurt, with many new restaurants, amenities, and businesses opening their doors to the public. There's a lot to enjoy in the city, from the art in the Larson Gallery, the wonders of Yakama Nation Cultural Museum, and the amazing Yakima Greenway. You can also access Mount Rainier quite easily if you find yourself wanting to do some camping. And, since you are in the middle of the Washington wine country, you can always pay a visit to some of the famous wineries in the area.
Woodinville
Speaking of wineries, the state's oldest is located in Woodinville. The town exudes a small-town feeling, with about 12,000 residents to its name, but is actually one of the priciest places to live on our list. The median home price in the town is upward of $1 million! Of course, extreme proximity to Seattle and the fact that the town is known as the "Wine Mecca", are quite influential in keeping the home prices high. But if you have the means to secure a home here, we promise you that you will not regret it.
Long Beach
The last on our list (but definitely not the least), Long Beach is home to only around 1,400 people. It is the smallest place so far, and the home prices are somewhat less expensive than some of our previous entrants. You can secure a home in Long Beach for a median price of around $766,000. At this price, Long Beach is definitely one of the top Washington locations for retirement.
Let our team put together a comprehensive moving plan for you. Complete our simple free quote form or contact us at 1-888-300-7222.