Usual moving day delays and how to prevent them
When it comes to moving, sometimes it doesn't matter how well you plan everything because unforeseen circumstances occur during the relocation process. As moving day approaches, you become aware that you have done everything for yourself, but that there is a possibility of delaying your relocation. If you choose a good moving company and moving day, the chances are higher that everything will go well. As one of the best movers in Seattle, we can tell you in advance what the usual moving day delays are. And when you know what to expect, you can plan how to prevent them. As much as we would like everything to go smoothly, there are some things we can't influence. Keep reading to learn how to handle such delays.
Carefully choose the time and date for the moving day to prevent the usual moving day delays
Poor choice of moving date is one of the most common moving day disruptors. That is why our main advice is to think carefully about the dates that are best for moving your home or office. Whether you are moving from San Diego or from Shoreline, it's important to time your relocation well. So, make sure to consult with professional movers Shoreline WA about choosing a date and time for a moving day. They will know to advise you on how to avoid possible delays.
Bad weather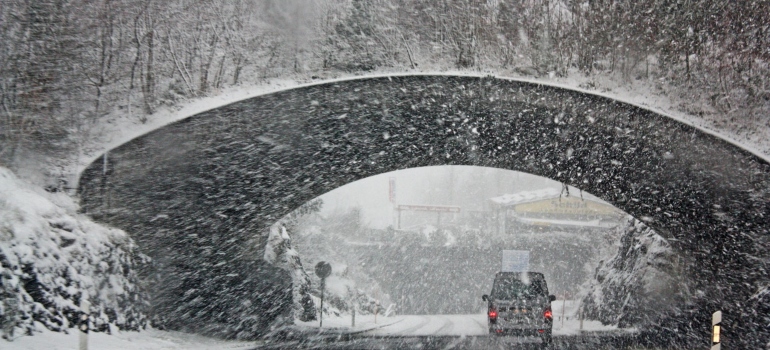 One of the common factors that cause moving day delays is bad weather. In bad weather conditions such as heavy rain or snowfall, it is sometimes impossible to even execute a proper relocation. Since you don't want all your things to be wet, most moving companies and customers will choose to delay the move. Also, during a strong storm, the movers may have to stop and wait for it to calm down, which will also cause delays. Even if the weather is not very bad, some things cannot be moved in the slightest rain because they are very sensitive, such as the piano. It is very difficult to protect and that is why your piano movers Seattle will suggest that the move be moved to another day.
Traffic jam
If you do not think about bad dates and times when determining the moving day, you may get stuck in a smaller or larger crowd. Depending on the reason for the traffic jam, this can take up to several hours. Common reasons are:
Moving during peak hour
Moving during the holiday season
Traffic accidents on the road
Construction zone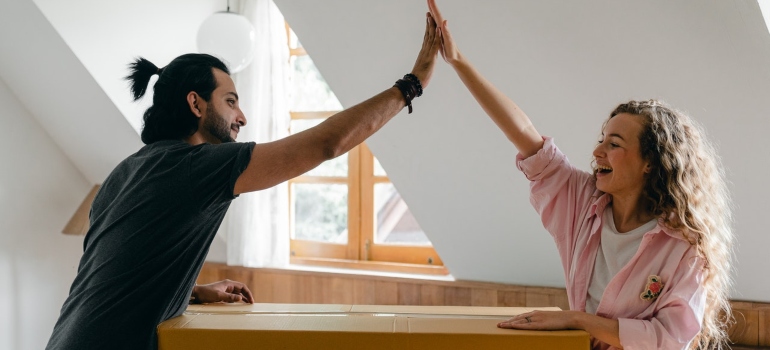 Some of these situations are unpredictable and difficult to prevent. However, you can try to reduce the delay of moving if you know some useful tricks to avoid them:
If you can move in the summer and spring period. And if you haven't, before scheduling a moving day, be sure to check the weather forecast and choose the days when the weather is nice.
Avoid moving during the days of collective vacations, as well as when people return or go to work.
Before leaving for a moving day, check the roads you need to take. If road works are in progress or an accident has occurred, choose alternative relocation routes.
Problems with movers that lead to delays
Another reason that may affect the delay of your move is a technical problem related to moving companies.
Hiring an inexperienced moving company
If you have chosen a moving company for your relocation that does not have enough experience, there may be unexpected moving day delays. Inexperienced or unreliable movers may be late on a moving day. Or forget some of the tools they need to relocate you.
Breakdown of the moving vehicle
Vehicles break down, so do moving vehicles. If a malfunction occurs and the vehicle cannot transport your belongings, you will have to wait for a replacement vehicle to arrive. And that will cause delays in your moving day.
How to prevent the usual moving delays:
Be sure to check with several moving companies and hire proven and experienced movers. They will be reliable and will be able to deal with unforeseen circumstances that may occur.
Check with the moving company how often they service the vehicles. Of course, they must have more than one vehicle. Choose those that vehicles send regularly for service or have newer vehicles.
Usual moving day delays are associated with poor organization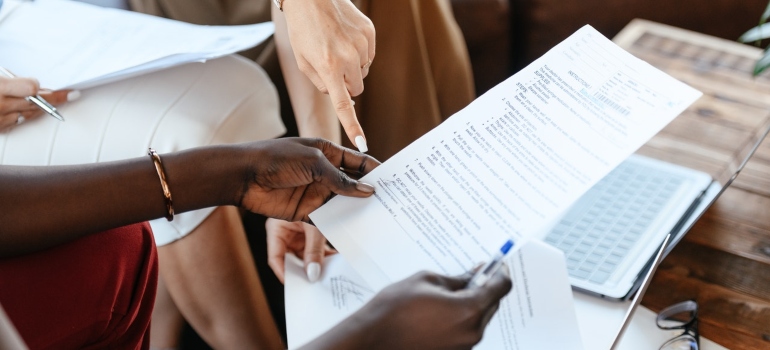 Moving is a stressful and overwhelming job. However, to be successful, it must be well planned and even better organized. Some of the usual moving day delays are related to the poor organization of people who move. They are the easiest to prevent. You just need to start preparing on time and you will prevent moving exhaustion.
Lack of relocation papers is one of the usual reasons for moving day delays
It is necessary to prepare a lot of papers for moving. It is important that at the very beginning of your relocation planning, get all the paperwork you need so that the relocation can be successful. Don't leave it to the last minute as it can easily happen that you fail to get them on time.
Not enough money
Moving costs. If you run out of money before the end of the move, you will have to postpone the moving day, which you do not want. Try to create your budget on time and stick to it.
Packing too long
Perhaps the most common reason for moving day delay is packing delay. Packing is a long and complicated process that requires a certain amount of commitment. If you haven't packed all your items and the moving company has arrived, you're in trouble. You can expect your move to be late.
How to prevent it:
Arrange the necessary paperwork and prepare all the documentation before the day of moving.
Arrange your finances and secure unexpected expenses that may arise.
Start packing as soon as possible.
Seek help from relatives and friends about packing.
Hire a moving company to pack you up or get all the paperwork you need for you.
Try to prevent usual moving day delays
Since relocation is a complex process, everything needs to be well organized to avoid delays. However, usual moving day delays most often occur due to unforeseen situations. It is up to you to prepare as well as possible and prevent most things that you can influence. But if there are delays that you can't control, don't get upset. You will be moving soon.
Let our team put together a comprehensive moving plan for you. Complete our simple free quote form or contact us at 1-888-300-7222.