Shipping furniture vs buying new furniture
One of the common questions people who are about to move ask themselves is whether or not to bother shipping furniture. This is a universal issue for those who are planning a move. Try not to worry too much if you've been having the same debate with yourself lately. So – shipping furniture vs buying new furniture when moving? If this is something you've given any thought to and remain unsure about the final answer, Hansen Bros. Moving & Storage provides some insights that could (and are likely to) help you make the decision. Read through the article carefully and find out some factors to take into account.
Money – the number one factor people take into consideration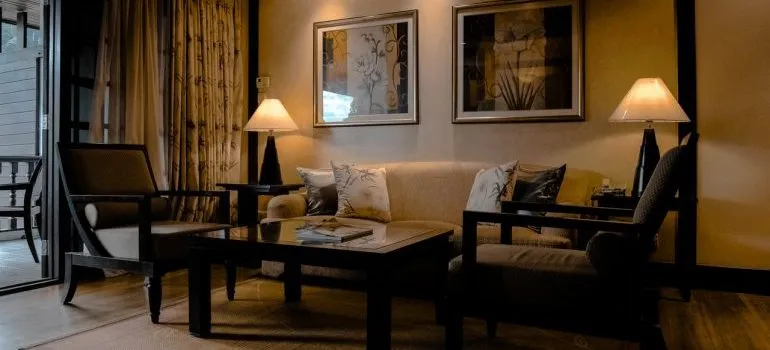 Planning a move is not the simplest of tasks. It's basically a large cluster of numerous tasks to be completed – and all of those have a final deadline. Basically, there is a lot of stress involved. And what most people should be thinking about is various ways to simplify the process. Hiring professional local, interstate or international commercial shipping companies is a common first step. But, in order to lower the costs of the move, and to make the entire relocation less complex and daunting, there are many people who consider the idea of simply leaving their furniture behind when moving. Naturally, this would imply that new furniture would have to be obtained upon relocation. This requires certain money to be spent, isn't that so?
This is, by all means, true, however, there are many people who seem to think that it's much more cost-effective and simpler to just go out with the old – in with the new, thus using the money saved on relocation expenses to buy fresh and new pieces of furniture for the new home.
Shipping furniture vs buying new furniture: which option is cheaper?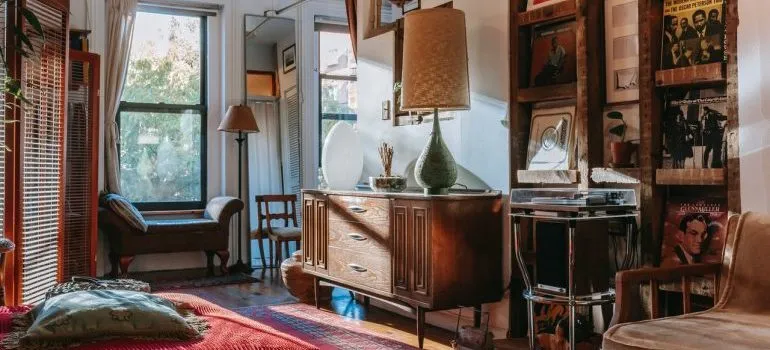 When trying to answer this question, we will assume you are planning to conduct a long-distance move. Moving out of town, out of state, or even overseas is often a considerable money drainer. How much are we talking about? Sometimes, shipping a single piece of furniture across the country may cost as much as the item being moved. If you are moving a few blocks away, or are about to stay in the same area code, the answer is a no-brainer; you will save a bunch of cash by opting for local movers Seattle. If, however, you are moving hundreds or even thousands of miles away from your current location, you might want to reconsider.
Since for the most part, the costs of the two options are similar – your decision will depend on how fond you are of the items currently in your possession. For many people out there, packing, loading, and unloading the furniture they already have is much less demanding than browsing through websites and stores looking for new pieces they would find suitable.
Antique pieces of furniture are irreplaceable
The question of shipping furniture vs buying new furniture is not the same has a lot to do with what sort of furniture we are talking about. If we are discussing common Ikea shelves – these can be found and bought just about anywhere across the US, and even the world. On the other hand, you cannot possibly buy and replace an antique liquor cabinet that's been in your family for decades. The same rule applies to precious and one-of-a-kind objects around the house. There is simply no way in which you could replace these pieces with new ones. Sometimes going the extra mile to safely pack and handle an object during the move is a much more sensible action in the long run.
You neither want to move nor get rid of something: what are your options?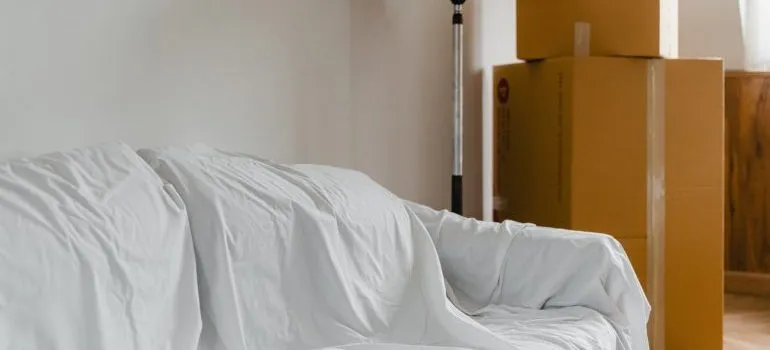 Speaking of precious and invaluable items you own, sometimes neither shipping nor tossing them away are viable options. What should you do in this scenario? If you haven't done so yet, consider using self storage Seattle. Placing your belongings in a secure and maintained storage unit is sometimes the best option. You will not need to spend money on shipping expenses, but on the other hand – your beloved grandma's baby piano will still remain in your possession. This way, it will stay safely stored (short or long-term) until you decide how to handle it.
It's a win-win option if you are afraid some of your items might get damaged along the way; or you are simply unsure of where you would be able to keep them in a smaller home.
If the safety of the furniture is your primary concern – turn to professionals
Sometimes, all you really worry about is whether or not your furniture will stay safe during shipping. You don't want to go through all that trouble and pay for shipping expenses only to have your pieces damaged on the road. There is a rather simple solution to this problem. All you need to do is opt for reliable and reputable movers with enough shipping experience under their belts. And it is never too difficult to get a hold of one of the best freight companies Seattle.
Do your research and get moving quotes. Most reliable companies nowadays offer free estimates. This means that you have your options open at all times. Talk to your movers and have them explain how your furniture is going to be handled. Moving and shipping professionals will gladly share information with you. This will make you feel more confident about the final outcome of your relocation. Additionally, you will feel better about the safety of your furniture.
Let our team put together a comprehensive moving plan for you. Complete our simple free quote form or contact us at 1-888-300-7222.