Summertime relocation guide for beginners
Whoever tells you that moving is simple, isn't being completely honest with you. True enough, if you hire professional movers in Bainbridge Island, it is a bit simpler. However, if you overlook a few key features, your summer relocation can get a bit tricky. To make the entire moving process smooth and safe, good organization is of utmost importance. One thing that you can't organize and plan though, is the weather. The fact that you're moving in the summertime when the heat is at its peak, means you need to prepare accordingly. In this blog, we will look into the problems that may come along during a summer move. We will cover some important elements and teach you how to prepare. It doesn't matter that you're a beginner. With our help, you'll be moving like a pro in no time.
Your summertime relocation begins with picking a moving date
You can't even begin thinking about a move without knowing when you plan on doing it. A lot of factors depend on the date, so this is the first thing you need to think about. With it, you will be able to work around your schedule and make further plans. More often than not, you can't be sure which date works for you because of work or your kids' school schedule.
No matter the situation, if you plan on hiring movers, you need to hire them at least three weeks in advance. This way, you will settle on the best option that works for you. On the other hand, if you know the exact date of your move, contact HB move management and purchase the services you need. Always keep in mind that if you want to hire the company you like, you need to do it on time.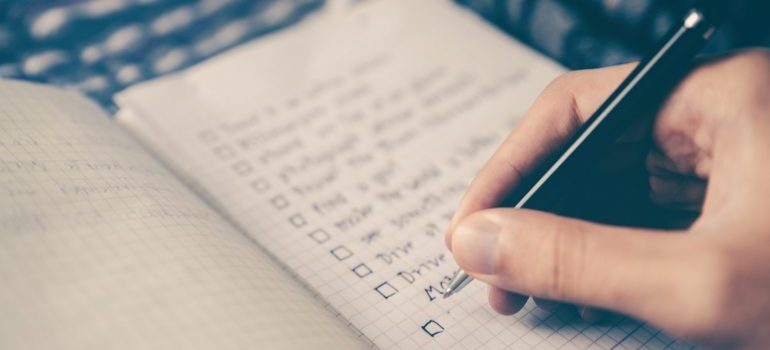 When hiring movers, try to aim for the middle of the week, and month. This is usually the time when more companies are available, and the services are cheaper. If you still need to do more research, looking for reliable movers online is your best bet. Check out trusted review websites, forums, and blog posts to get as much information as possible.
Your chosen mover needs to have all of the licenses and permits needed to legally operate in your state. Once you have a couple of favorites, give them a call and ask for more information. Check if they have the proper tools for the move, skilled and capable crew, and a truck that can fit your items. Get into every tiny detail, because that way, you will avoid any unwanted surprises on the moving day.
The development of your relocation depends on your budget
A summertime relocation tends to get around 30% more expensive compared to any other season. Because of this, you need to calculate your moving costs and try to save money where you can. As we previously mentioned, plan your move for the middle of the month. At the beginning and the end of each month, housing leases usually expire, so people move a lot. This spike in traffic also causes the prices to jump drastically.
There are a couple of good ways to make a budget. Start by contacting your chosen movers and ask for a list of all the costs you should take care of. This way you will avoid hidden moving costs. Add additional costs to this, such as moving boxes and packing materials. With a good budget plan, you are one step closer to a perfect summertime relocation.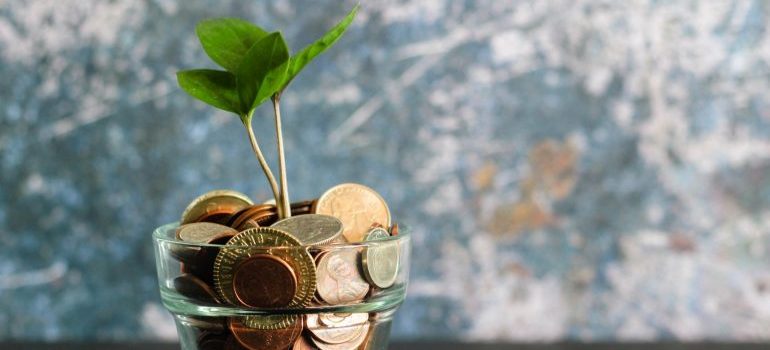 Prepare your home for the summertime relocation the right way
Given the fact that you will be moving in the middle of the summer, you need to prepare your home in advance. The humidity and temperature will be extreme, so everyone is going to be exhausted. This means you need to reduce the time both you and your movers will spend outside in the scorching sun.
Before the moving day arrives, take care of packing, decluttering, and cleaning. Tasks like cleaning out your attic, garage, backyard, or cellar, can be spread throughout the month to reduce the workload. Try to get up early and start working, since the temperatures are lower at this point. When the moving day arrives, get up extra early and make sure everything is ready to go. Carefully inspect every corner of your home and wait for your movers to arrive.
Moving is even harder on a hot summer day
Once you have taken care of the items you will be moving, you need to think about taking care of your movers, and yourself. Intense labor under the blazing sun can have a really bad influence on the physical and mental state of everyone involved. To make sure everyone is staying safe on moving day, you need to take a few precautionary steps.
Turn on the AC to cool the place down: There is no better feeling than entering a cool home on a hot summer day. This feels even better on a moving day. Before your movers arrive, turn on the air conditioning so the whole house is pleasantly cool before they arrive. If possible, do the same thing at your new home before the unpacking starts. This will provide much-needed relief both for you and your hard-working movers.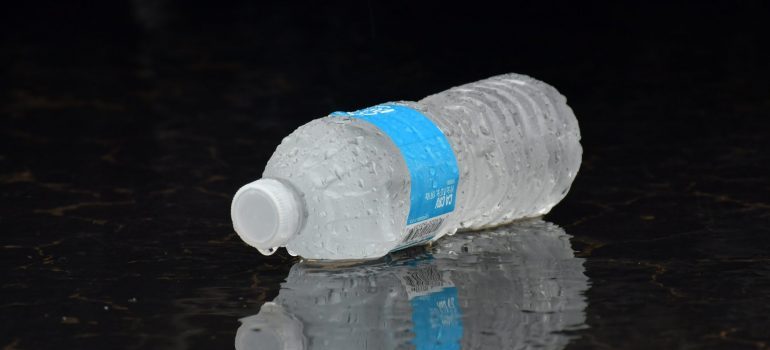 Start and finish as early as you can: Start your packing process as early as possible in the day. Mornings are much cooler, making them the perfect time to start working. The earlier you begin, the more you will be able to get done before the intense heat starts. Noon is a good time to take a break until the evening when the temperatures are lower again. If the move can't be done in one day, postpone the work for the next morning.
Stay hydrated and rest often: Working in the sun can make you tired and thirsty very often, especially during a summertime relocation. Make sure there is plenty of cold water and ice on hand while the work is getting done. It needs to be constantly cooled, but also readily available, so your movers can take a break and cool down as often as they need to.
Let our team put together a comprehensive moving plan for you. Complete our simple free quote form or contact us at 1-888-300-7222.