The benefits of moving to the suburbs
As social distancing is becoming the norm these days, it is really no wonder you are considering the benefits of moving to the suburbs. Truth be told, there are plenty of them, even when you exclude the current state of affairs. More space and privacy are only now becoming much more recognized and praised. And, while living in a busy city certainly comes with a myriad of benefits, suburban life has plenty to offer as well. In the following text, we will discuss some of the most convincing advantages you ought to consider before hiring moving companies Seattle to help you relocate.
Benefits of moving to the suburbs worth your attention
One of the most obvious advantages of moving to the suburbs is the extra space – both indoor and outdoor. Owning a larger home with more bedrooms and bathrooms is especially convenient if you are a large family. Your kids can have their own rooms, and you yourself will have more privacy. And let's not forget the added distance between you and the neighbors. Unlike in a busy city where people live in close quarters, suburbs allow for plenty of space between homes.
Having a yard with outdoor space is also a huge benefit when moving to the suburbs. Your kids and pets will be most appreciative of it. And that does not exclude backyard barbecues with your friends. Backyard really offers a plethora of opportunities for an overall nice, quality time with your loved ones.
A bigger bang for your buck
While the move itself can be rather affordable with the help of movers Redmond WA, moving to suburbs won't necessarily be cheap, per see. Many American suburbs are notoriously expensive. After all, you are not the only one getting familiar with their benefits. However, in most of the suburbs, you are virtually certain of getting a lot more bang for your buck. This is in terms of square footage and features. This can be ideal for individuals and families yearning for a larger home with more high-end features and upgrades.
Suburbs provide a lot more peace and quiet
At this point, you are probably more than familiar with the fact that life in the city is loud. Whether for the honking cars, blaring sirens and loud youngsters, or the general hustle and bustle of everyday urban life, life in a city is anything but quiet. Of course, many urban dwellers enjoy the loud and vibrant energy that a city brings.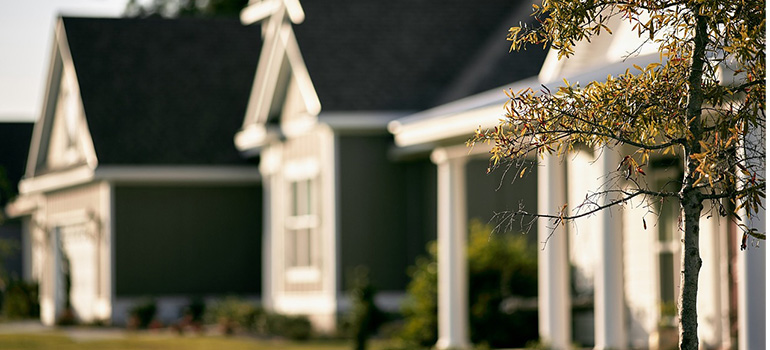 It is, after all, one of the many reasons why they choose to live here in the first place. Still, for those of you who have grown tired of the noise, moving to the suburbs will be just the thing. And, besides, it is not like you are moving to the middle of nowhere. There are plenty of suburbs with a vibrant social scene and urban amenities. However, they are a lot more laid-back and peaceful than a busy city center. So, if peace and quiet are what you're after, start ordering those moving boxes Seattle and start packing them.
Your kids will have more highly rated school options
What is great about suburbs is that most of them are home to top-rated public and private schools. As a matter of fact, the highly-rated school districts are one of the main draws for families. In addition, suburban schools typically have less crowded classrooms and more teachers, and it is easier for kids to be social in a family-friendly suburb. Making playdates and after-school activities are much easier to arrange, as suburban kids typically attend school with neighboring children. Not to mention that living near other families with kids can also help parents make friends more easily.
Neighborhoods are safer
One of the most common reasons why people flock from the cities to the suburbs is safety. It is rather unfortunate that many of America's largest cities are also home to a good deal of crime. From petty theft to more serious misdemeanors, chances are you are more likely to have crime where there are more people. Cities with densely packed neighborhoods in most cases have more crime when compared to less populated suburbs. If this is one of your main concerns, we suggest that you check out Naperville, IL, Lexington, MA, Irvine, CA, Frisco, TX, and Cary, NC. These are some of the safest suburbs in America.
Moving to the suburbs offers more convenience
While city life indeed has a lot of things, it is not always convenient. Fighting dense crowds and busy traffic on a daily basis is more than enough to raise anyone's stress levels and keep them high for long. And, when you start to think about it, life, in general, is harder in urban areas. Most cities have limited and expensive parking, leaving many residents to take public transportation to get to work, restaurants, cinemas, and other activities. On the other hand, the suburbs offer extremely convenient access to shops, restaurants, and other amenities. And, if you don't have to deal with a long work commute, you can add this to your list of benefits of moving to the suburbs.
To sum up, if you are a family-oriented person that is looking for some peace and quiet, suburbs are the place to be. While the benefits of moving to the suburbs are undeniable, it all boils down to your preferences and aspirations. If the traits of suburbs seem to go in line with your way of living, you should make sure to consider moving here.
Let our team put together a comprehensive moving plan for you. Complete our simple free quote form or contact us at 1-888-300-7222.