Moving coast-to-coast – how to prepare?
Moving coast-to-coast is never easy. Cross-country relocations are notorious for being very time-consuming and exhausting. Especially if you decide to drive alongside moving trucks. But luckily, no matter how hard a move is, it can be made easier by hiring expert movers like Hansen Bros. Moving & Storage. That said, even though moving is much easier with professionals by your side, there are still some preparations you need to do if you want to have a smooth cross-country move. You might be wondering whether it's even possible to move such a long distance without a lot of stress. And the answer to that is, yes, it's absolutely possible. You just have to invest time and effort into preparing properly.
Every successful coast-to-coast move begins with a plan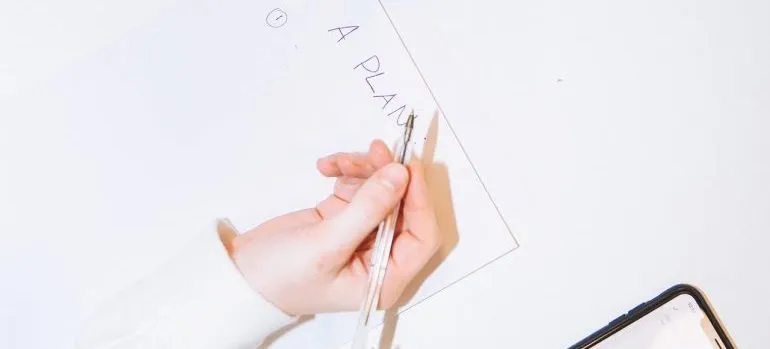 Coast-to-coast moving requires a lot of planning. And when we say "a lot" in this case, we mean it. To have a successful cross-country move, you have to plan every detail of it. You have to plan everything from choosing one of the finest shipping companies Seattle has to offer to transport your good, down to the smallest details like when to make a certain call. That way your move will be a lot smoother and easier. You won't be at risk of missing appointments and skipping tasks. That is unless you are really prone to procrastination which we would wholeheartedly advise against. Making a plan and sticking to it is what will get you through a cross-country move with your sanity intact.
Your coast-to-coast moving experience will be shaped by the movers you choose
Choosing expert movers is crucial if you want to have a pleasant move. Professional interstate movers Seattle are not only important for the safety and well-being of your belongings, but also for creating a pleasant moving experience for you. That's why you should make sure to hire tried and tested movers that the US residents, who have already moved coast-to-coast, recommend. Schemes and frauds can be detrimental when moving over such long distances.
Relocating from coast to coast often requires storing
If you're moving cross-country, another thing you'll surely need is reliable self storage Seattle. Using a storage unit is pretty much unavoidable when moving so far away. What more, you'll likely be storing at least some of your belongings for a longer period of time. Especially if your home is larger or you're moving a business. That's why it's very important to choose a reliable and safe storage option.
It's always best to store with the movers you chose for other moving services as well. That way, it'll be much easier to make arrangements and communicate. On top of that, they'll already have the access to your belongings if there are any changes. That being the case means that you should look for expert movers that offer quality storage services as well. Don't make moving harder than it has to be!
Organize a coast-to-coast move like a pro
Finding reliable moving help for a coast-to-coast move is very important. However, there's a lot more to cross-country moving than just finding great movers and making a plan. So if you wish for your move to be smooth sailing, you'll have to consider these things too.
Be mindful of your belongings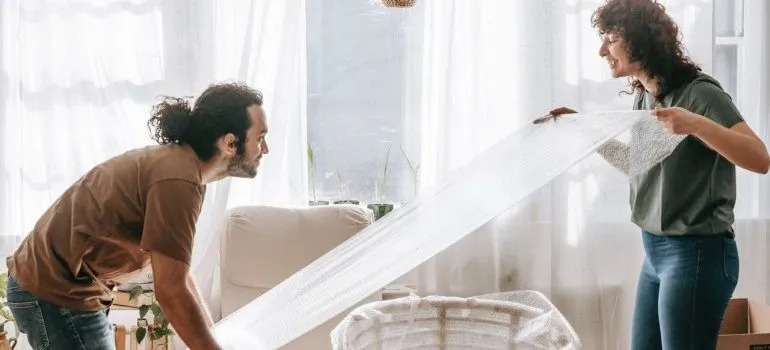 Finding out some of your belongings are ruined after a move can be devastating. That's why you should make sure to pack properly, but also ensure that the items you need to transport personally, you actually transport personally. No matter how great the movers are, it's always best to have important belongings by your side. Other than that, you should make sure that your belongings are well-packed and there will be no issues!
Coast-to-coast moving days can be hellish
Any moving day can be a nightmare if you don't plan it well enough, especially if you're moving such a long way. To avoid any moving day mishaps, you should make a detailed schedule, a checklist, and set reminders for yourself. You should also make sure that you pack your moving day essentials bag in advance. Not having what you need on a moving day can create problems!
When moving coast-to-coast you should consider all your options
What why mean by "consider your options" is to learn about all the ways it's possible to move cross-country. For example, some people might like driving, while others would prefer flying and then having their belongings shipped freight companies Seattle has to offer. In any case, you should educate yourself on the matter and only then make a decision.
Don't forget to relax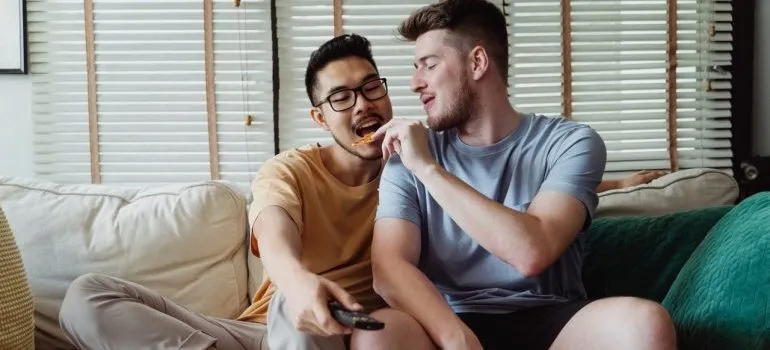 One of the biggest mistakes people make when moving coast-to-coast is that they never stop to relax, even for a second. They think that they have to do everything quickly. That's why many people end up getting very anxious and frustrated with moving. All the overthinking during the night and constant talking about moving tasks can be extremely draining. That's why you should make sure to take some time off to decompress here and there. Order a pizza, watch TV, and spend some time with your loved ones. That way you'll be a lot less stressed and anxious. You are just a human, and this is, after all, just a relocation.
Moving coast-to-coast – is it as horrible as people say?
Moving coast-to-coast is very hard, and nobody is denying that. However, even then, it doesn't have to be horrible. With great help, good planning, and making sure to take care of tasks consistently, your coast-to-coast move can be as easy as ABC. Don't overwork yourself. Take it nice and easy, but make sure to be consistent. That way your move will be smooth and easy, and you'll be at your new home in no time!
Let our team put together a comprehensive moving plan for you. Complete our simple free quote form or contact us at 1-888-300-7222.