The challenges of finding quality movers today
More and more people nowadays decide to DIY their relocation and, as a result, mistakes often occur, leading to all sorts of issues. However, what's the alternative? After all, there aren't any quality movers out there anymore, right? Well, while it is true that the relocation process nowadays can be a bit of a challenge, it's also true that it's still worth trying. The challenges one faces during this process are various and difficult. Furthermore, if you have never moved before and you don't have experience, then you should try to find reliable movers near your location to help you. If you are in Seattle, then you should ask around for the best movers Seattle has to offer. Finding a moving company you can trust can be quite challenging in itself, as well, however. There are many challenges of finding quality movers and we can help you face them.
Set aside enough time to plan everything right
One of the main challenges people face when relocating is related to time. It's not a good idea to leave everything for the last minute. Relocations can take a lot of time to organize. Therefore, you can't just expect to prepare everything in a matter of days. It just doesn't work that way. These things take time. And the same is true when you're looking for movers. Finding a reliable moving company is pretty much the most important part of moving preparations. You can't hope to do everything on your own. Packing your things is something you can do, however, you can't be sure that you did it right. You don't want to come to your new home with half of your belongings missing or damaged.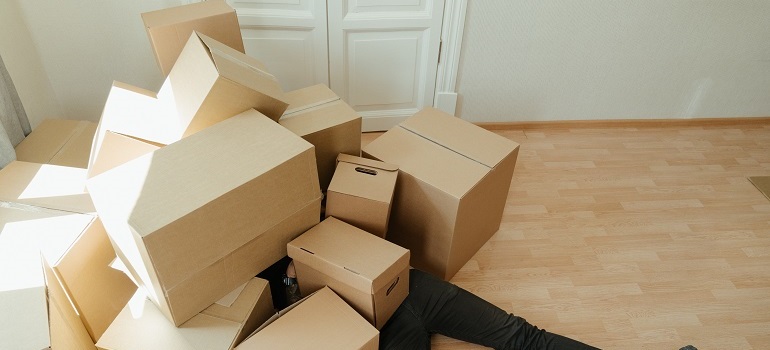 One of the biggest challenges of finding quality movers is planning your time
Give yourself enough time by starting really early. Planning a residential move six months in advance is ideal if you can afford to do that. Moving companies usually promote their work on various social media and websites. It will take you some time to go through it all. Furthermore, you can also rely on the experience of your friends. However, it still takes time for you to hear feedback from people who've used certain moving services Seattle. It also takes time to process all the information you've got and then act accordingly. Therefore, your biggest challenges when looking for moving services are planning the time you have and being as efficient as you can. Ask around and read moving reviews, but be careful! There are two sides to every story and no one likes to admit that they were in the wrong.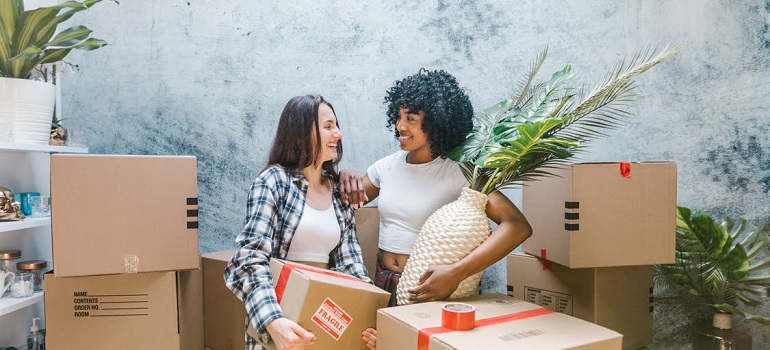 Finding reliable movers near you can also be problematic
Most relocation challenges people think of relate to the distance they have to cross. How on earth are you to cross all that road with all of your belongings in hand? Well, if you have the right moving company on your side, that's really not something you should worry about. What you should be mindful of, however, is the fact that there are various kinds of moving companies that offer different types of services that may or may not be of use to use. Therefore, you should first be aware that your location is important. You should pay attention to the moving companies that offer services near you. For example, if you live in Washington, you should focus on Washington movers that offer the moving services you need. The closer your movers are to you, the easier time you'll have communicating with them and getting them to help arrange everything.
Digital threats are also some of the biggest challenges of finding quality movers
In today's day and age, digital means of communication have taken over and led to changes in every aspect of our lives. As much as we're privileged in that sense, we are also starting to rely too heavily on the things we read online. Learning to read between the lines is a skill that is practically a necessity in these times. In the end, it's only your instinct that you can rely on. Gathering all the information and analyzing it is something you're going to have to do. You must be aware by now that there are plenty of online scams and false advertisements.
Be wary of the potential scammers
Regrettably, it's the same in the world of digital marketing. Be aware of fake moving reviews and try to recognize them! It can be difficult to find honest movers that truly love what they do. Once you find a moving company near you, you should pay attention and choose a moving company that:
has a verified website:
offers transparent moving contracts with no hidden fees

provides certifications of training their move go through

has a responsive and supportive customer support

a free moving online estimate is always plus
In addition, it's a smart idea to scout for moving companies that promote themselves as full-service businesses. If you have some additional requirements, you should be able to ask for additional services like renting a storage unit or piano moving. Furthermore, companies that offer these kinds of services are usually reliable and to be trusted because they show the understanding of meeting all sorts of requirements. If you find yourself moving from Newcastle and you see a company that offers Newcastle storage services, chances are that you can even visit their warehouses beforehand and see for yourself. No one is that good of a scammer.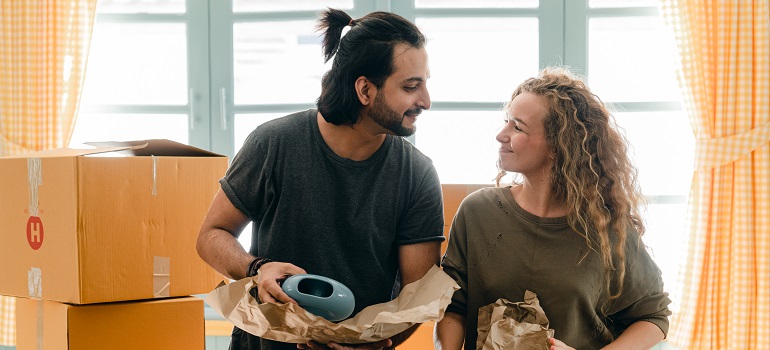 Face the challenges head-on!
Now that you know what the biggest challenges of finding quality movers nowadays are, you should prepare and do your best to meet them head-on. It's true that these challenges are not easy to overcome. However, no one ever said that relocation is easy. The good news is that if you manage to find the movers you can trust, everything else will be easier after that.
Let our team put together a comprehensive moving plan for you. Complete our simple free quote form or contact us at 1-888-300-7222.