Tips for storing books and photos
Even though the world is going digital, there is still something special about reading on good old-fashioned paper. Many people value the importance of reading books, and they have plenty of books at home. When you add old family photographs to this, you get a mess in your house that you don't know how to deal with. As much as having books and photos is invaluable, there is a big problem with storage. In time, it becomes almost impossible to put them in the correct order. As a result, many people turn to Hansen Bros. Moving & Storage Seattle for help. You can find exceptional storage services for your valuables, with only one phone call. Forget about clutter and mess in your home, and follow our tips for storing books and photos.
Self-storage is a great thing for your books and photos
If you are looking for a long-term solution for storing your books and photos, then you should put them in storage. Due to lack of space, people are forced to put their valuables in a dark or dirty place. Keeping your books in a basement or garage can damage them forever. Light and humidity are not your books' and photos' friends. On the other hand, all the storage facilities are climate-controlled, fire alarm-equipped, secure, and well-maintained. There are special shelves and containers that come in various sizes. All of your books and family photos will be dry, clean, and well-organized in any of the storage units Lynnwood WA you choose. Whether you plan to store comic books, photos with or without frames, or large geographic maps, self-storage is always a smart choice. Not only it is accessible but also affordable, and will save you time and money.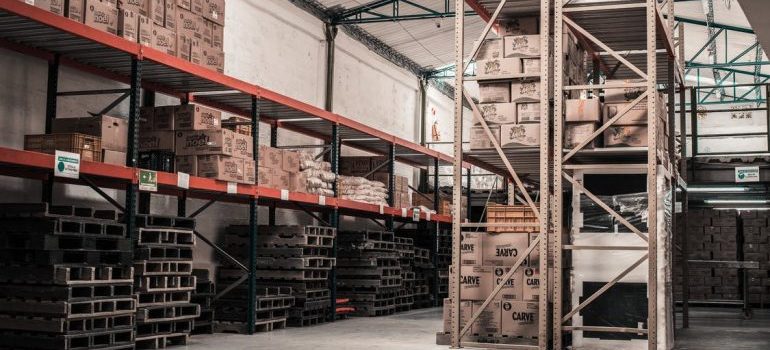 Use small boxes for storing books and photos
If we don't want to keep them displayed on a shelf, we usually put books and photos in boxes or plastic containers. This is good, as long as we follow the basic tips for storing. Smaller boxes are always a better idea. If you can afford it, wooden boxes can be very decorative. Large containers may become extremely heavy and difficult to manage, causing you back pain. Furthermore, if you put everything together, you will not be able to locate a specific book, or a family album you need. The best way to store them is in brand new plastic or cardboard boxes, with no more than 10-15 books or albums per container. You will get top-of-the-notch storing services if you choose any of the moving boxes Seattle. The boxes and containers come in various sizes and are perfect for storing your books, photos, and documents. Everything will be sorted alphabetically from top to bottom, so you will always know what each box contains. Finding your book or photos is very easy to locate if you use this tip.
Use high-quality containers for your photos
Unless you store all of your photos on a computer memory card, it is very hard to bring them back in case of damage. Photos are extremely sensitive to light, high temperature, and moisture. If you keep them in a photo album, make sure it is a high-quality one. Unfortunately, people mostly buy cute or cheap photo albums and regret it later. As much as you want to decorate the walls of your room, putting them directly on paper using glue is another bad idea. Seattle storage is the right choice for you if you seek high-quality storage options for your valuable photographs. You want a safe, secure, and well-maintained facility to keep your valuable memories. Also, you want your photos and photo albums to be free of any harmful chemicals that may affect their quality permanently.
Make your own shelf and additions for photos
Most people do keep their books on a bookshelf, and photos in a photo album. If you run out of space or get bored with your current shelf, why not use some imagination and add more details. You would be surprised how many interesting ideas and creative projects you can find online. You can improve your bookshelf by adding drawers or containers for your photos. Moreover, look around for some neglected spaces you have in your house. Maybe the area under the stairs, or above the bed would be a perfect place for another bookshelf. If you don't have the right tools for making a bookshelf, consider painting or decorating the existing one. You don't have to be a master craftsman to do this, and you will like the change you made. With a couple of flower pots, candles, and vases, everything will look different. Furthermore, always arrange your books and photo albums vertically instead of horizontally, as you will get much more space.
Do not overthink when storing your memories, rather choose the most secure option of all
If books and photos are overflowing from your desk, and make piles and clutter in every corner of your home, it is time you did something about it. The modern era brought about consumerism which resulted in buying many unnecessary things. Storing all the things we have in the house is almost impossible. As a result, people often want to try out different creative ideas, or simply put their items in storage. There are plenty of high-quality storage units in Seattle to choose from. Moreover, putting your books and photos in a small box, or a carefully chosen container will keep them in good condition. Forget about the mess and chaos in your home, and start organizing your life. Storing books and photos has never been easier than nowadays.
Let our team put together a comprehensive moving plan for you. Complete our simple free quote form or contact us at 1-888-300-7222.