Tips for hiring reliable movers in Seattle
Moving from one place to the other doesn't have to be hard. With the help of moving professionals, you can relocate in the simplest possible manner! However, in order to hire reliable movers, you will first need to learn where to look for them. And, this is where we, at Hansen Bros. Moving & Storage Seattle, come in! For all of you who are interested in hiring reliable movers in Seattle, we have prepared a step-by-step guide regarding this topic. Therefore, if this is something you want to learn, make sure to keep reading!
Ask for recommendations
One of the first things you will want to do in order to find the most reliable moving company is to ask around for recommendations. In case you have heard that some of your friends, family members, or colleagues have moved recently (or they are planning to relocate) ask them to help you with your move. This is something you will want to do whether you are moving interstate, locally, or over long distances.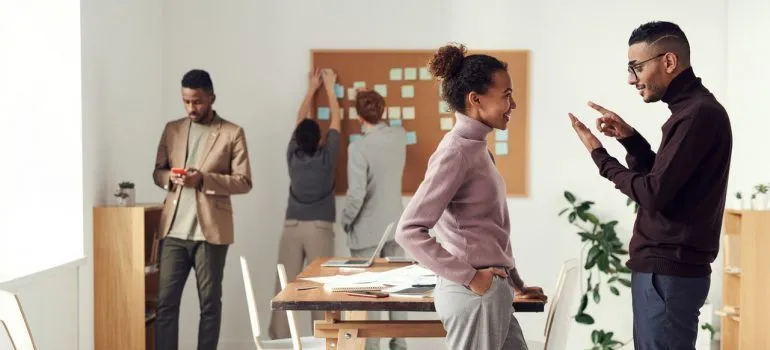 Here are some of the questions you can ask the people in your surroundings.
Can you recommend a good moving company?
How did you know that this company will be the right fit for your needs?
Were you satisfied with how that company has organized your relocation?
Have you heard about some moving companies that should be avoided?
Why should those companies be avoided?
Do you know how to avoid moving scammers?
Prepare for conducting a thorough online research
Asking for recommendations for moving companies won't be the only thing you will have to do when hiring reliable movers in Seattle. You will also need to conduct thorough online research. But, where to start?
Obviously, a working computer and a good internet connection is a must. In case you don't have either of these two, stop by your friend's house and research moving companies together! Do you have everything you need? If so, you are ready! One of the first things that you should do is to use popular search engines to find moving companies in the area you live. For example, if you need to find reliable Seattle movers, this is what you will want to type in your search engine.
Once you find two or three moving companies that seem reliable, look for online reviews and ratings. Whether you are looking for local Seattle movers or long distance moving company, this is a must! However, you will need to keep in mind one thing when reading online reviews and ratings. If a company has only negative comments, you should avoid id at any cost. But, the same goes for positive comments. Sometimes, moving scammers write their own reviews and all of them are positive. So, you should be careful!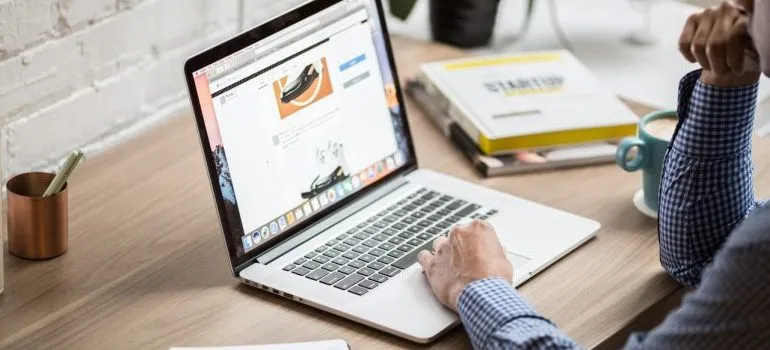 Learn how to avoid moving scammers when hiring reliable movers
Before you start to search for the best events in Seattle that are worth checking out after the move, it is necessary to learn a couple of things about moving scams and how to avoid them. Unfortunately, moving scammers can be found everywhere and hiring them could lead to some serious consequences. This is why it is so important to learn how to stay away from them at any cost. In order to do this, you will need to pay attention to red alerts when hiring moving companies. To help you out, here are a couple of signs that you are dealing with possible moving scammers.
A moving company doesn't want to give you their license number. This is a huge red alert because every moving company is required to give to clients the number of their licenses.
You can't find any relevant information about the company you want to hire. 
A moving company has listed on its website an address or a phone number that doesn't exist.
You have a bad feeling about hiring one moving company. If that is the case, trust your gut! It is better to be wrong than to hire moving scammers instead of reliable movers in Seattle.
Compare moving companies in order to find the best deal
Have you followed all of our instructions? If so, you are one step closer to hiring reliable movers in Seattle! The last thing you will want to do is to find two or three moving companies that seem reliable and compare them. For example, you can compare the services they offer. In case you want to rent a storage unit Seattle the company you will hire needs to offer that service. Also, compare their reviews and ratings. Try to read as much of these comments as possible. And last but not least is to compare their prices. This will help you get the best deal!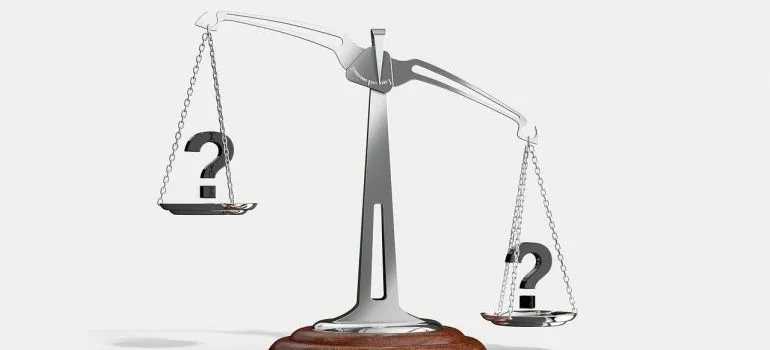 The simplest way of comparing moving companies is by creating a list of pros and cons for every company. Write down everything and then start to compare them. And, if this seems like a stressful thing to do, ask some of your loved ones to help you out. After all,  they might notice something you didn't. Therefore, they can help you find a moving company that can meet all of your moving requirements.
Hiring reliable movers in Seattle can be even simpler!
As you can see, with the help of some simple tips, you will find a moving company that suits you in no time. However, if you want to avoid all of this stress and not waste your time, you are in the right place! Whether you need to move locally or over long distances, or you just want to get a quality storage unit, we have got you covered! All you have to do is contact us and we will take care of the rest! We, at Hansen Bros. Moving & Storage Seattle, will be awaiting your call!
Let our team put together a comprehensive moving plan for you. Complete our simple free quote form or contact us at 1-888-300-7222.