Tips for packing and moving glass items
You will encounter many difficulties during the relocation process. However, only a few will test your skills like packing and moving glass items. The safest way to do it would be to find and hire some of the best movers Seattle can offer and let them handle it. However, sometimes that is not an option. If, for whatever reason, you are going to pack and transport your items on your own, do not worry, though. You can do it safely even without hiring moving professionals. In this article, we will show you all the available options so you can decide what suits your situation the best.
There are few ways in which you can pack and move glass items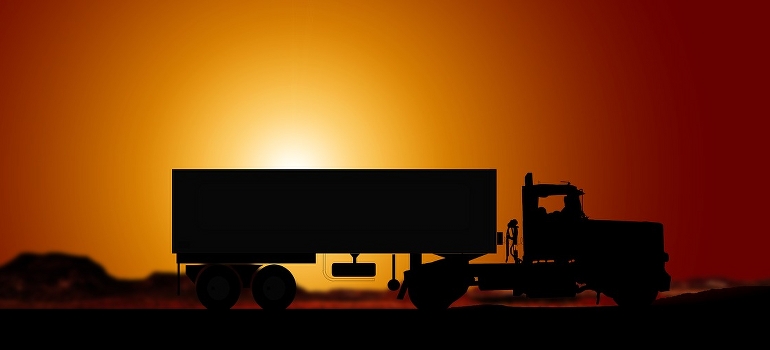 So you are preparing for a move and you are worried about your glass items. That is understandable. Packing and moving fragile objects is something that troubles everyone who is relocating. And there are many ways to go about it:
You can opt for HB move management to organize your entire relocation and handle both packing and moving tasks.
You can hire movers only for the transport where you would be in charge of packing, or the other way around.
Finally, you can try to handle both the packing and transport on your own.
Let your movers handle the entire process
Maybe you are moving or you just have to store your glass items in storage units Lynnwood WA, one thing is for sure – handling fragile items and transporting them is tricky. Therefore, it is understandable why so many people avoid dealing with this and hire professional movers instead.
Why would you deal with acquiring packing materials, packing your items, loading, unloading, or driving a moving truck full of fragile items when you can hire professionals who will not only lift that burden off your back. But they will also do a much better job than you ever could. Naturally, simply because they are experienced professionals.
Let your mover handle just the packing or just the transport part
Hiring a full moving service is the best way to pack and move your fragile items. However, that doesn't always come easy financially. If you are worried about how full moving services could affect your budget, perhaps consider hiring moving labor to load and transport your items while you handle the packing.
Of course, there is another option. And that is to hire residential packing and crating service that will only pack your fragile items and you handle everything else. Those are good ways to get professional help to a certain degree and still manage to keep your expenses as low as possible.
Packing and moving glass items by yourself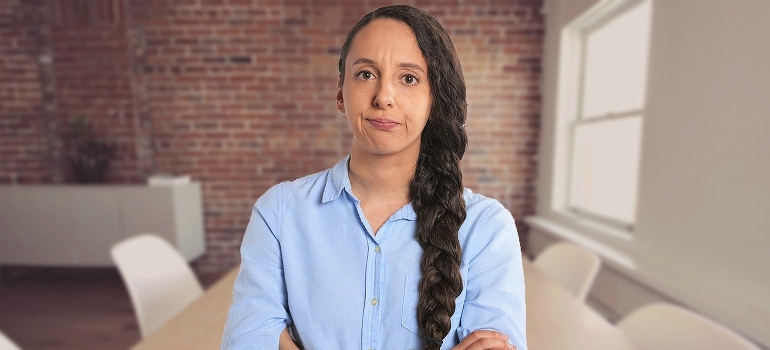 The most difficult way to handle glass items during a move is to do everything by yourself. In addition to being the most difficult, the DIY option is the riskiest one as well. After all, your fragile items will be handled by amateur hands. However, even if you are a complete amateur who is moving for the first time, if you are meticulous and concentrated, there is a big chance that your items will arrive at your destination undamaged. Let's take a look at how to handle this properly:
Gather appropriate packing materials
The first thing you should do is make a list of your fragile items so you can calculate exactly how much packing materials you will need to acquire. Unfortunately, an untrained eye can hardly guess how many boxes to prepare. For this, you can consult with professionals. Or you can simply ask the clerk at the store to give an estimate. Nevertheless, you will need to prepare:
Cardboard boxes of different sizes and functionalities
Brown packing paper
Bubble wrap
Packing tape
Labels
How to pack glass items before the move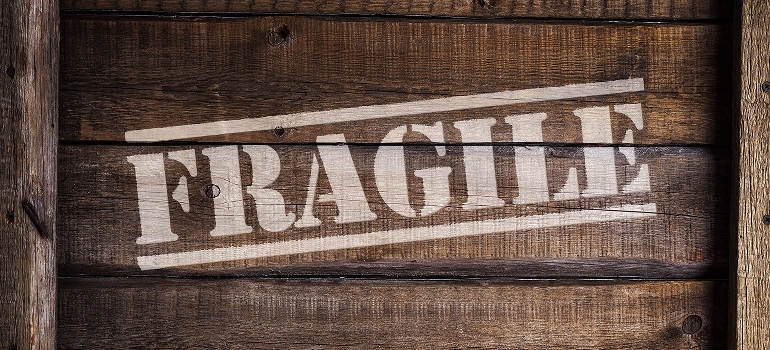 Packing glass items in a way so that they can withstand the long transport is tricky but not impossible to do. Naturally, how you will do it depends on the size and shape of your objects. However, there are a few guidelines that you should stick to:
Every glass piece that you plan to move needs to be individually wrapped in packing paper or bubble wrap.
Two pieces should never be able to touch each other except when there is enough padding between them.
After an item is placed in a box fill all the voids with crumpled packing paper or rolls of bubble wrap to prevent it from moving during transport.
Make sure to not overload cardboard boxes.
Secure that bottom of the box with additional packing tape.
Label boxes containing glass items clearly on all sides
Loading and transport of glass items
After you pack everything, you need to think about loading them into your truck. First, remove all obstacles that may stand in your way. Take it slowly. Carry one box at a time. If you have a moving dolly, use it to get your boxes into the truck. If you have a loading ramp, use it to easily lift them into the backside of your vehicle.
Finally, pay special attention to where you are placing your boxes. They need to be safely tucked away so they cannot move while in transport but still away from other things falling on them. And avoid putting anything on boxes containing fragile items especially something heavy. Make sure to drive carefully without rapid changes of direction while trying to avoid road bumps as much as you can. Get on the road ahead of time and you will be able to drive more slowly.
Start handling your glass items with the utmost care today
As you can see, you have several options when it comes to packing and moving glass items. Naturally, the most difficult way to do it is to do it completely by yourself. Still, if you take your time and follow our guidelines, your items should arrive safely and unharmed.
Let our team put together a comprehensive moving plan for you. Complete our simple free quote form or contact us at 1-888-300-7222.