Pro self storage tips for seniors
Retirement is a period in life when one can finally settle down, and enjoy some well-earned rest. With it, comes the coveted title of a senior citizen. For most older people, the main goal is to simply enjoy the rest of their adult life while reflecting on the fruits of their labor. In some cases, this could mean having fewer possessions in the home. But it may be very difficult for some people to let go of certain things. On the other hand, retirement can mean finally being able to dedicate yourself to hobbies and pastimes. This in turn means that your home becomes filled with even more items. In times like these, renting storage units Lynnwood comes as a great solution. And believe it or not, the elderly can greatly benefit from using storage services. Here, we'll discuss self storage tips for seniors and their benefits.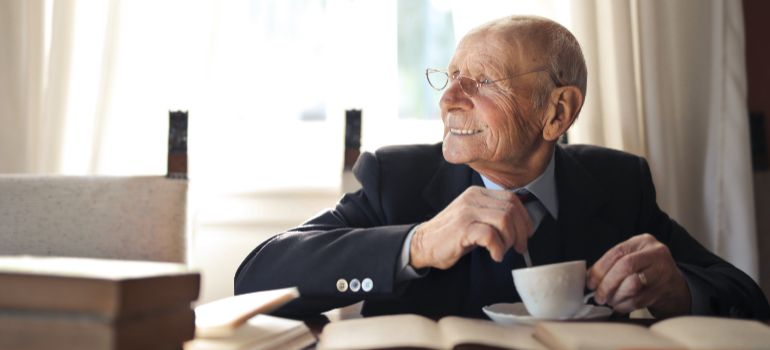 One of the best self storage tips for seniors is to utilize it when decluttering
Decluttering makes perfect sense for seniors, for many different reasons. If they plan on moving to a smaller home, they'll need a way to get rid of some excess items due to a lack of room. Or, if they're moving in with their children, they certainly won't have a need for so many items. So, they'll have to leave certain unessential items such as home decorations and furniture behind. If they don't want to part with these items, the best solution is to place them in storage. With the help of movers in Renton WA, their items can be safely moved to a storage unit, where they'll be accessible at all times. Then, when they need something, they can have it back from the storage unit. This is the best option if you want to keep your precious items in a safe environment.
The best part of using storage is that it is a long-term solution. This is why using this method to declutter is one of the best self storage tips for seniors. Besides furniture and other miscellaneous items, seniors can also place their valuables in self storage. They can keep items such as documents, family heirlooms, and photo albums here without worrying about their safety. Give a call to movers and packers Seattle, who will safely pack your items, and deliver them to the location. These days, many storage facilities come with a high level of security. Cameras, fences, and security guards are standard features these days. And in case you have some very delicate items, you can keep them in mint condition with the use of temperature-controlled storage units.
Self storage can be of great help if you're selling your home
If a senior has to move out of their home to a new place, it makes sense for them to sell the property. This is a good way to earn some extra money and add it to the retirement fund. But, if you're trying to sell your home, your main goal should be to sell it as fast as possible. To make a quick sale, you need to arrange your home in a way that will instantly appeal to potential buyers. This is called staging, and it is a very important factor in the housing market. To properly stage a home, you need to fully clean it, and make it appear welcoming. You can do this by renting a storage unit, and transferring any personal items in the home to it. If the buyers can't see personal items, they'll have an easier time imagining the home as their own.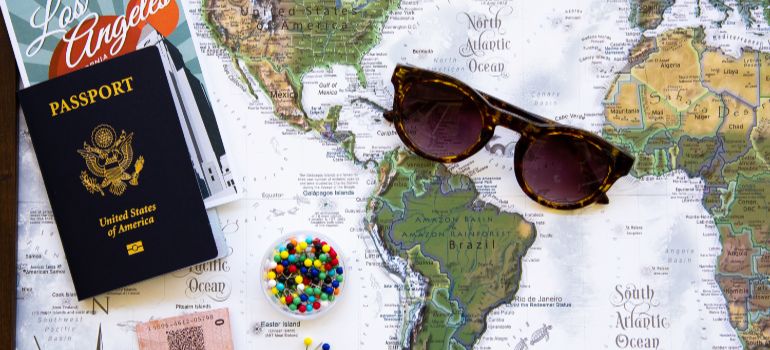 Traveling becomes simple with the added level of safety
Once they finally reach retirement, many seniors decide to indulge themselves with quite a lot of traveling. During their lifetime, they may have been prevented from seeing the world, but now is the perfect time to make up for it. After all, they've worked hard for this, so a bit of rest and adventure is well earned. The problem is, that the homes of seniors are, according to statistics, a frequent target of burglars and thieves. This is yet another situation where self storage comes to the rescue. Remember the safety features of storage facilities we mentioned earlier? Simply prepare your items for storage, and enjoy your trip, without worrying about their safety. Even if your home does, and we should hope not, get broken into, the damage will be minimal, because all of your valuables will be safely tucked away in a storage unit.
Another one of many self storage tips for seniors is to use this advantage to indulge in hobbies
Similarly to traveling, work and life events often prevent people from taking on certain interests and hobbies they would usually enjoy. But, with retirement, comes a plethora of free time, and the ability to dedicate yourself to personal interests. These interests can be literally anything, from painting or sculpting to various collections and model making. However, such hobbies may clash with the available space in your home. Let's say for example, that you want to create a makeshift studio in which you'll create and display beautiful paintings. This is rather hard to do if your attic or garage are already full of items. In times like these, we like to offer one of the overlooked self storage tips for seniors. A self storage unit can be easily modified to make retirement enjoyable. Add a few shelves and tables to the unit, and you can enjoy your favorite pastime activity.
Let our team put together a comprehensive moving plan for you. Complete our simple free quote form or contact us at 1-888-300-7222.