Tips for storing office furniture and supplies
Whether you're moving, renovating, or redecorating – your office furniture and supplies can get in the way. But sometimes your office might seem cluttered for no apparent reason. When that happens, it's best to turn to storage. Renting a storage unit is a great way to temporarily get rid of what you don't need. Of course, if you store with some of the best movers Seattle has to offer, your belongings will be completely safe. That's why one of your main concerns when storing should be to find a reliable company to store with. But there are also other things you should consider and think through before storing office furniture and supplies. Your goal should be to make storing simple and accessible and yet as safe as it can be. Today, we offer you some tips on how to do just that!
Why is storing office furniture and supplies the right thing to do?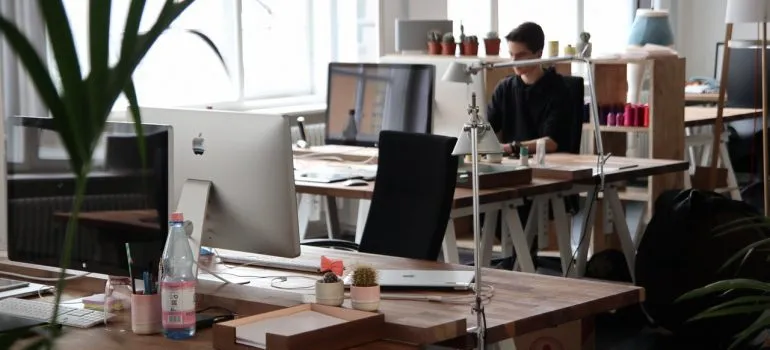 Storing may seem like a lot of hassle. And regular storage solutions usually are. You have to pack everything you want to store, transport it, and then when you need something, you have to go pick it up. And if you end up needing something the very next day, storing certainly isn't the best option. However, if you're looking to get rid of office belongings you have no room for currently, storage will be a lifesaver for you!
And with modern portable self storage solutions, you can make it more convenient. Instead of driving out and packing everything, the storage container can be delivered to your front door, where you can load it up and have our team take it back to our secure storage facility. You can even use your storage as an extension of your office. Everything you don't currently have a need for or room for, you'll be able to put away. So there's no doubt that it'll be much easier to renovate, redecorate, organize your new office space, or even old office space if you store your office furniture and supplies.
How to make sure storing office supplies and furniture is easy
Utilizing a storage unit can be very helpful. But unfortunately, things can get a bit messy and disorganized if you don't have a clear strategy and plan in mind. There are many Newcastle storage facilities all over the place that will make storing much safer and easier. However, you don't have to be the one to pack and organize the contents of your self storage container. Because if you don't do it properly, it's very likely that your storage will end up cluttered disorganized. What's more, you might end up damaging your belongings in the process. That's why you should dedicate time and effort to make sure your office furniture and supplies are stored correctly. And letting professional packers handle that task for you is often the safest course of action.
Consider decluttering before storing
Decluttering can be a lengthy and tedious process. Because of that, many people tend to avoid doing it. However, decluttering is the best way to ensure you're not keeping various items you don't need. You might even be able to get away with renting a slightly smaller and cheaper storage unit after decluttering. And on top of that, your office will look much more polished. You might even end up with more free space depending on what you decide to declutter. So it's best to consider decluttering before storing your office furniture and supplies.
Making an inventory list is a must if you wish to  be well-organized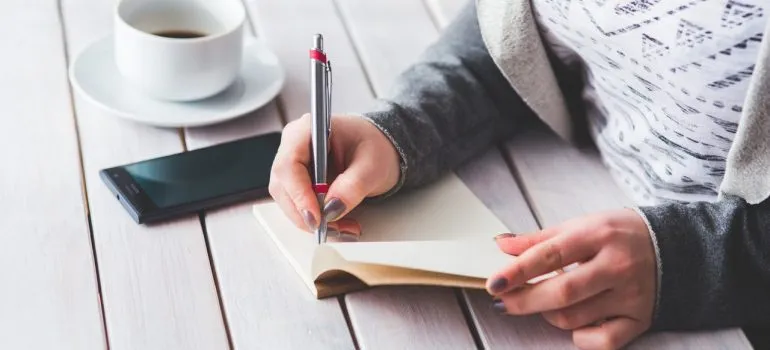 Whether you're moving with Eastside Seattle movers or storing with one of the best Seattle storage companies organization is key. For that reason, you should make an inventory list before storing office supplies and furniture. With a list, you'll be able to keep track of everything that's stored. That will make it a lot easier to know where everything is. Plus, you'll also be able to find what you need when you need it, and quickly.
No matter how great your storage facility of choice is, you should still pack your furniture well
No matter how sturdy the furniture may look, it's still relatively fragile. Especially if we're talking wood and cloth. Even the tiniest bit of moisture can ruin furniture of that sort. And then there are scrapes. Scrapes are almost unavoidable during transportation unless you protect your furniture. For that reason, it's very important to pack and protect your furniture properly before storing it. Quality moving boxes, bubble wrap, plastic covers, and duct tape are your best friends when it comes to packing furniture. It's best to put apart what you can and neatly place those parts in heavy-duty moving boxes. If they fit, of course. Everything else, make sure to generously wrap in bubble wrap and secure with duct tape. You can also use plastic covers as floor mats or throw them over the furniture to further protect it from moisture.
Investing in drawers, closets, and cabinets is a great idea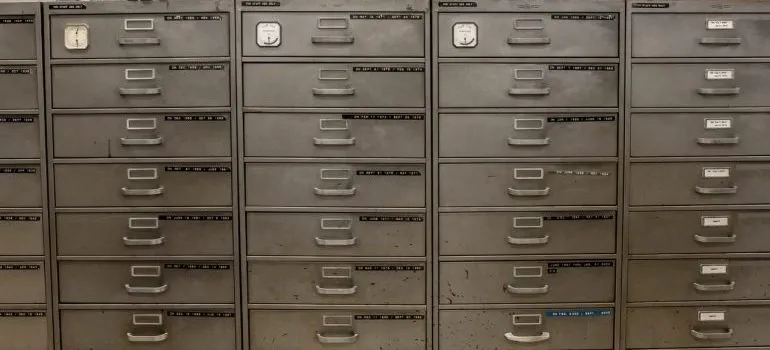 It doesn't matter if you're setting up a home office in a small space or you're looking to store your supplies, drawers, closets, and cabinets are absolutely great organizational tools. You can use each of these to store and organize supplies. Both at the office and at the storage unit. Just getting something like cheap drawers from IKEA will make storing your office furniture and supplies much easier. That way you won't have to deal with boxes upon boxes. Everything will be neatly put away in one place!
Storing office furniture and supplies doesn't have to be a hard task!
Storing office furniture and supplies always requires some effort. That being said, if you take your time and plan, storing won't be much of a problem. All it takes to store well is time, dedication, planning, and quality supplies. And even though office furniture can be very fragile and office supplies can be small and hard to manage, it's possible to store all that with ease. Just make sure to prepare well and there's no doubt you'll be able to ready your office items for storing like a pro!
Let our team put together a comprehensive moving plan for you. Complete our simple free quote form or contact us at 1-888-300-7222.