Comprehensive guide to planning your retirement relocation from Washington
Retiring is one of the greatest moments in life! After all these years of working you get to relax and fully enjoy your life. Now you get to decide how you want to spend the rest of your days. Are you going to start a new hobby? Go on a cruise and visit the world? Or move somewhere else to have a fresh start? If moving to a new place sounds appealing then you should do it! Once you decide where to go you will need to prepare for your move. This is one of the things that movers and packers Seattle has to offer can help you with. Professionals will relieve you from the moving stress. To make this whole process even simpler, we have prepared a comprehensive guide to planning your retirement relocation from Washington. So, keep on reading to find all our tips!
It's time to move out of Washington!
Washington is a great place. The state is quite safe and it offers a great quality of life. However, the high cost of living is one of the things that makes people leave the state after retirement. The cost of living is 19% higher than the national average. Moreover, there are only 165 sunny days per year. The national average is 205! Maybe now that you are stepping into a new chapter of your life, you want to be somewhere where the climate is milder and where the sun is shining all year!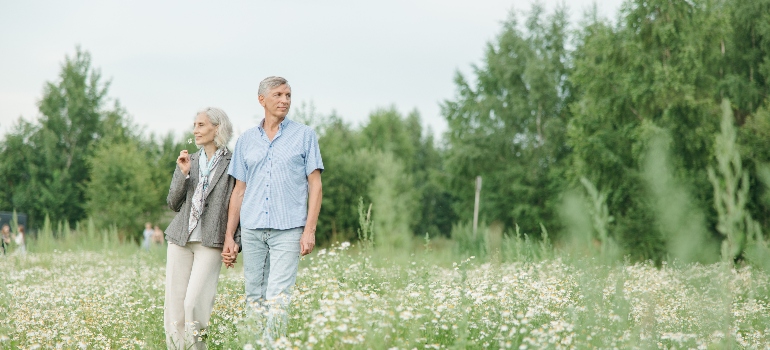 Before you start planning your retirement relocation from Washington decide where you want to relocate
This is one of the most important things you will need to consider once you retire. Choosing a place where you will truly enjoy your life is essential. You can go on the internet and look at the best locations for retirees. You will see what other people have to say, wheatear they like it or not. Moreover, you can ask your relatives for suggestions. They can help you make the best decision. Also, if you have family members in another city or state you should consider moving there. This way you will be closer to them. Anyways, the biggest advice someone can give you is to stay open-minded. There are some hidden gems out there that you might miss if you don't keep an open mind.
Once you find a place that you like, you should go and visit it. This will give you a better idea of what your life could look like if you move there. Plan a small trip and visit different neighborhoods. You can even talk with the people you meet there and see what they say. And don't forget to follow your gut! You will make the right choice, just take your time. Once you find the perfect place, you should start planning your retirement relocation from Washington.
Sell your current home or notify your landlord about your relocation
After you find the perfect place for you to move to, you need to decide what you want to do with your current place. If you own the house that you live in you should consider selling it. The sooner you get your home on the market the better. Even though it is a seller's market right now, you never know if it will take a bit longer than expected to sell your home. When you start early you have more time to consider different options. Also, you will not feel the stress of having to sell your home at the last minute.
If you are renting your home, make sure to contact your landlord. You should give them heads up earlier so that they can start looking for new tenants.
Check your finances
Before you move you will not only have to check your finances to see if you can actually afford to move but you will also have to create a moving budget.
Finances are a big part of any move. Creating a moving budget isn't the most pleasant part, but it needs to be done. Calculate how much you can spend on your relocation and set that money aside. This way you will not go over your budget. When looking for moving companies make sure to request free accurate moving estimates. This way you will know how much the relocation will cost you. Some of the companies offer discounts, so don't be afraid to ask if there are any discounts at the moment.
Every successful relocation requires a good moving plan
A good plan is what you need if you want to ensure that your move goes without any issues. Therefore, sit down and write everything that needs to be done. When you have a list of things that you can consult from time to time you will avoid forgetting important things to do. You will stay on track and take care of everything. Even if you plan on hiring a Washington moving company to help you with your relocation, you should still have a plan. Of course, movers will provide you with a detailed moving plan, however, you should have one for yourself too. There are certain things only you can take care of, like canceling utilities and subscriptions.
Start looking for reliable movers
Moving with professionals is way better than moving alone, especially after retirement. Movers have a lot of experience and are able to make even the most complicated relocations seem effortless. They will help you plan everything and take care of every moving task. You will not have to worry about renting a moving truck or other moving equipment. Professional Seattle senior movers will arrive fully equipped. They have the right tools which will help them during the moving process. By letting professionals take care of everything you will have more time to do other important things.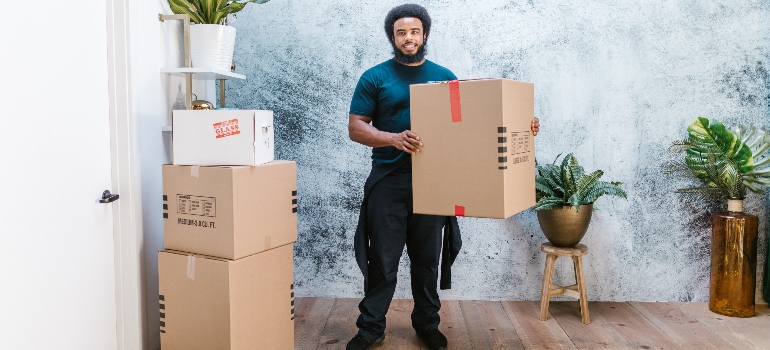 As soon as you decide to relocate, start looking for a reliable moving partner. There are many companies on the market but not all of them are trustworthy. To ensure you have licensed and certified movers make sure to check their USDOT number on the Federal Motor Carrier Safety Administration website. Moreover, after this look at their reviews. This will tell you a lot about the company and the way they operate.
Schedule your relocation on time
Once you find the company that you like make sure to contact them and book your move. Don't wait until the last moment to do so. You will get a way better moving date if you call early. Moreover, by contacting them in advance you will have more time to prepare for the moving day. There are many things that you will need to do before your movers arrive. There is no need to rush the whole process. Take your time, after all, you are retiring and you have plenty of free time ahead of you.
When planning your retirement relocation from Washington make sure to add decluttering to your list
Over the years you have probably accumulated many things. You don't need all of them. Moreover, you have probably forgotten about many of those items. There is no need for you to bring things that don't serve you anymore to your new place. They will create a lot of unnecessary clutter.
You should start decluttering at least a month before you move with Seattle movers. We often don't realize the number of items that we have until we start decluttering. This will take time. Therefore, set realistic goals, and declutter room by room. Like this, you will not feel tired and overwhelmed.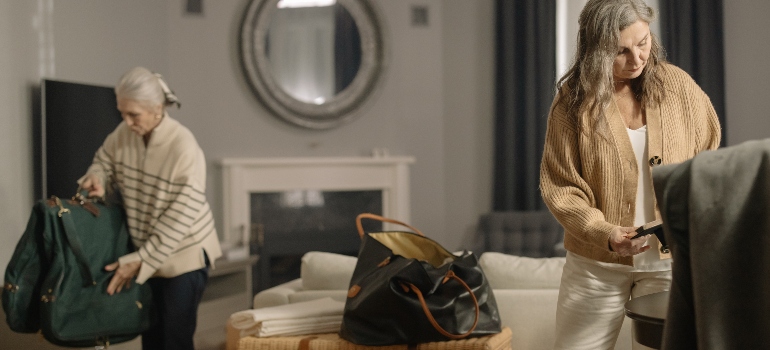 Divide items into three different categories: keep, toss, and gift. Keep all things that you use and that you relay need and get rid of everything that is damaged. If there is a recycling center in your area, you should bring items that you are going to toss there. And donate items that are in good condition. Look for the donation centers near you where you can leave all your items once you are done decluttering.
Pack your items strategically
One thing that we didn't mention is that decluttering will make the packing process easier. You will have fewer items to pack, therefore, you will be able to do it much faster. It is recommended to start packing at least two weeks in advance. This way you will have time to go room by room and pack everything you have. You can opt for packing services. This is one of the best things you can do if you want to speed up the packing process and ensure the total safety of your items. You can pack simple things that don't require special attention, like clothes and shoes on your own. However, leave the rest to the professionals.
Items that are heavy and oddly shaped are very tricky for packing. Moreover, they require special handling. If you are moving far away and one of the freight companies Seattle has to offer is shipping your items they will need extra protection. Every corner needs to be secured. Packers have a lot of experience and know how to properly pack items for shipping. You can rest assured that nothing will shift during transport.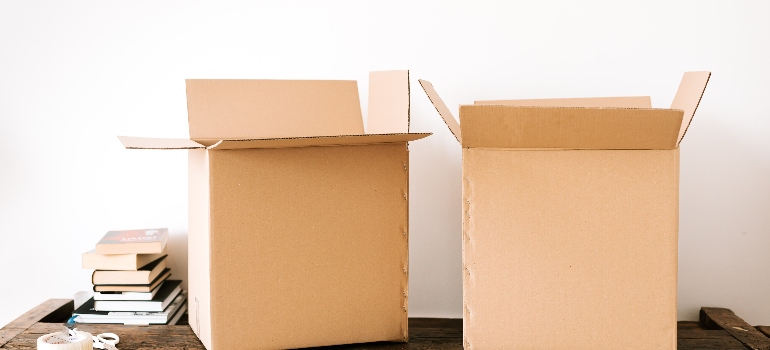 Investing in quality packing services is going to guarantee the safety of your items. You will avoid making packing mistakes that can cost you. Therefore, make sure you add packing services to your moving contract.
Get a safe storage unit
If you are moving to a smaller space or you don't want to bring all your items with you, consider contacting Newcastle storage and renting one of their storage units. You can choose how long you want to keep your items in their facility. And for the time that they are there, you will not have to worry about their safety since the storage facility is monitored. If you are planning on storing some items that require special conditions, ask for a temperature-controlled storage facility. This way the temperature will not fluctuate and the levels of humidity will be optimal. You can ask your movers to help you transfer everything to your unit, so you don't have to bother with that.
Transfer your utilities and subscriptions
Get ready to send a few emails and make some phone calls! One of the crucial parts of the move is changing your address. You will have to do this before you leave your old home. Do not wait until the last day to do this, as it can take some time to notify everyone. The first thing you should do is transfer your utilities from your current home to your new home. You don't want to arrive at your new place without having electricity and water. Then make sure to contact your bank and give them your new address. Once you are done with this, make sure to cancel your newspaper subscriptions and any other similar subscriptions that you may have. And last but not least notify your friends and family about your move and provide them with the new address.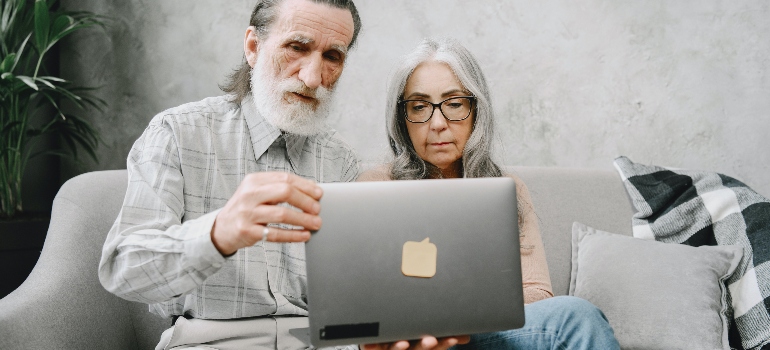 New life is just around the corner!
Even though planning your retirement relocation from Washington can be exhausting, just remember that you are doing it so that you can have a better moving experience. A little bit of planning goes a long way! When everything is planned you are more likely to have a successful relocation to your new home. A new adventure is starting for you and you should fully embrace the change. You are going to experience new things and meet new people. Life is about to get very exciting for you.
Let our team put together a comprehensive moving plan for you. Complete our simple free quote form or contact us at 1-888-300-7222.