Tutorial for packing a fridge for moving
Moving probably wouldn't be so complicated if there weren't so many large and heavy items that you need to pack and transport. One of those items that everyone owns in their home is the refrigerator. Naturally, the extent of complications depends on the size of your fridge. But there are also other factors that could make this process more or less difficult.  Of course, the easiest way to move your fridge is to hire moving companies in Seattle to do it for you. But, hiring movers sometimes doesn't fit in your moving budget. If that is the case, we have prepared this guide for packing a fridge when moving to help you out.
Before you start packing a fridge for moving, calculate your moving budget
The first thing that you should think about when you are preparing for a move is your moving budget. You need to consider every aspect of your relocation to best prepare for the needs that you will have during the process.
Which truck size you will need? Will you need to buy moving boxes Seattle? Who will pack your belongings? Are you going to move your bulky items on your own or you will need professional help with that too? And so on. Those are all things that you will encounter during a move and you need to know how big your budget is before you start planning. Once you calculate everything you can decide whether to hire a full moving service or organize a DIY move.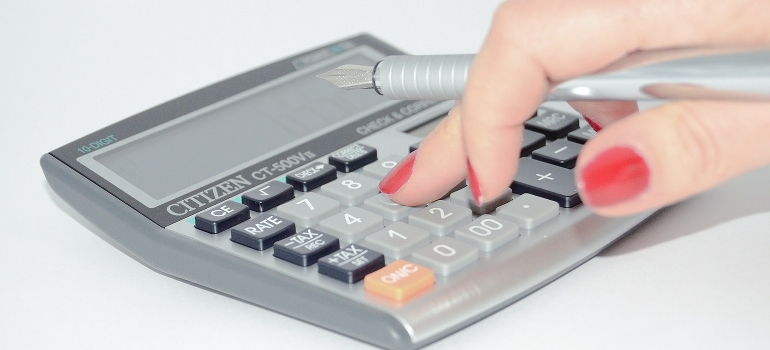 Hire an experienced and reliable moving company to pack a fridge for moving
If you calculated that a full-moving service is within your price range, the best way for packing and moving a fridge is to hire professional shipping and transport companies. This way you do not have to bother with packing materials, lifting and maneuvering your heavy fridge.
Above all, your fridge will be well protected in quality packing materials. Of course, you cannot afford to trust your items with some unreliable, shady movers. That is why it is important to check moving companies before you decide to hire them. Read online reviews, visit moving-related websites and forums, and try to locate a company with experience and a clean record. Trust only verified companies that have proven themselves in the past years.
Pay attention to the size of your moving inventory when renting a moving truck
If you decided to pack a fridge for relocation on your own, the first thing you need to think about is renting a moving truck. There are many sizes and types of moving vehicles and the type and size you need depend on the volume of your moving inventory. If you will be moving just the fridge, you can find a smaller van to rent. If you are moving your whole home, make sure that you calculate the required size of your truck properly before you rent it.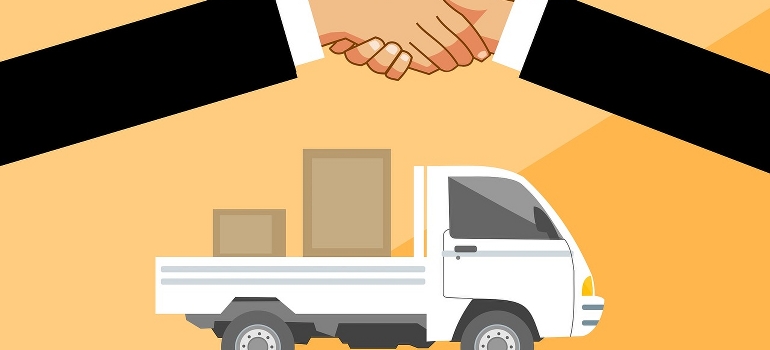 Packing and moving a fridge is not easy. Make sure that you get some help
After you rent a suitable truck, you should also find someone who will help you to pack and move a fridge. Of course, the required help depends on the size of your fridge. So think about this before you call your friends to assist you. However, most of the time you and one of your strong friends should be enough to move a standard fridge.
Packing a fridge for moving is impossible without proper packing materials
Next, you need to prepare packing materials for your fridge. Usually, bubble plastic, moving blanket, a few buckle straps, and packing tape should be enough. You can use bubble plastic or a moving blanket to wrap your fridge and protect it from scratches and other possible damages. Packing tape will hold your wrap in place. And buckle straps should hold it in place while transporting.
Also, it is important to wrap a fridge properly if you are planning to use Seattle storage services for it. Especially if you are planning to store it long term. Using proper packing materials is important, but there are a few more items that will ease this task of moving a fridge.
Make this job easier with a moving dolly and a truck loading ramp
Another thing that you need to think about when packing and relocating a fridge is maneuvering it in and out of homes, and loading and unloading out of moving truck. Even if you gather a large crew to help you these items would make things so much easier. Of course, we are talking about a moving dolly and a truck loading ramp. The dolly should help you to get the fridge to the truck. And a loading ramp will make loading and unloading it a piece of cake. Maybe this sounds like a big investment, but there are places where you can rent a loading ramp and a dolly cheap.
How to pack a fridge for moving and load it into a moving truck
Now that you are ready, you can start packing a fridge for moving. First, your job is to defrost and clean the fridge. Once you clean it, you should read the user manual and unplug everything properly. After it is done, use the bubble plastic to wrap it and secure the doors from opening during transport. Lift it on a dolly and secure it with straps. If everything is secured, you can start moving it slowly and securely. Use the loading ramp to lift it on a truck. And find a good place for it in the trailer. Make sure that there are no other items around it that could fall and damage it. And that the fridge cannot move. After you arrive, repeat the process, just the other way around.
Let our team put together a comprehensive moving plan for you. Complete our simple free quote form or contact us at 1-888-300-7222.